You know when you get back from a week away from home...and you get into your OWN bed...with your own pillows and your own blankets....and just make a hole?
That's where I've been. In the big hole I made in my bed.
I got home late Monday night...and look what arrived Tuesday...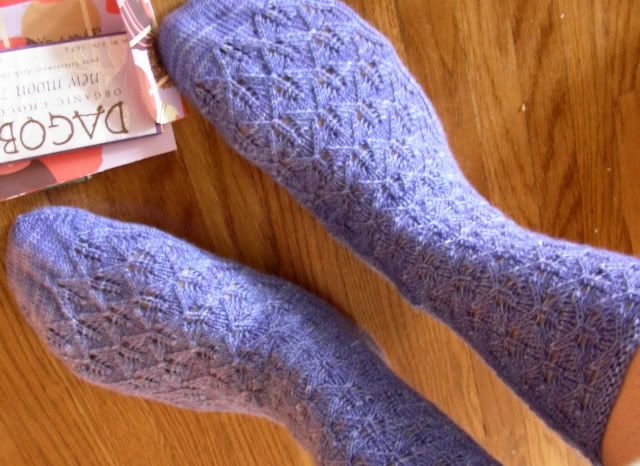 Nothing like a fantastic pair of socks coming to your door! (Please ignore the crumbs on the floor...I am getting to those)
Elli
knit me these gorgeous socks...which I saw
on her site
and loved! Check out Elli's site. I am a new reader of hers...via Brooklyntweed...she has been doing some seriously fantastic knitting.
They fit absolutely perfectly...I have been wearing them all day today. Thanks so much Elli...and thank you for the chocolate.
There is nothing like beautifully handknit socks and chocolate!

I am so behind on posting. I will try to catch up in the next couple days.
I decided to start putting out some festive decorations...well, my little North Pole Village...
Like a need a reminder of the knitting I have yet to complete for Christmas.