Ok, I am starting a debbie bliss KAL. Join me for knitting some of those gorgeous designs! I am thinking I will start with that gorgeous circular cardigan....yeah...after christmas knits.
http://debbieblisskal.blogspot.com/
Can't wait to see what everyone it knitting!
A little eye candy for this friday...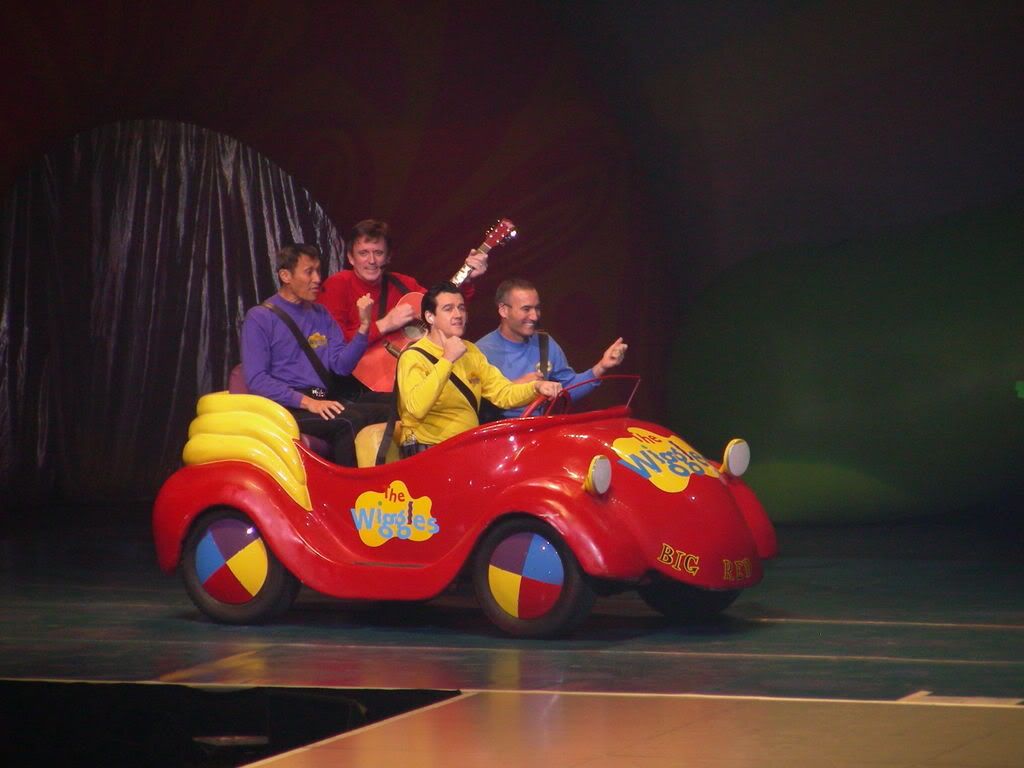 Guess who we saw the other day...
Poor Greg was sick...but Jeff, Murray and Anthony were there!
THE WIGGLES!