Oh, I need to get a move on these Christmas knits!
I was a little busy this weekend but did manage to make this...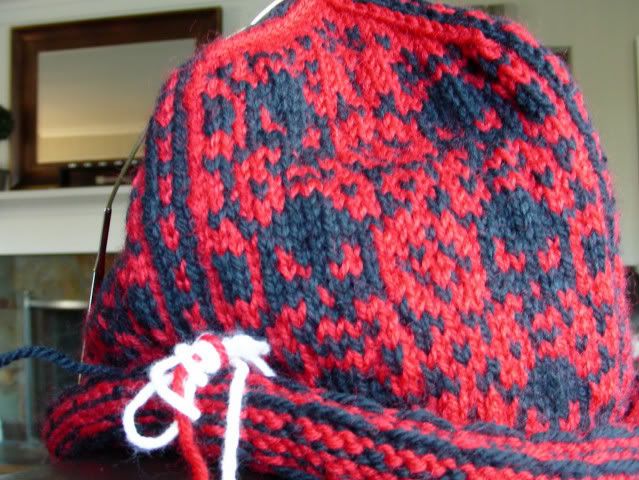 We call them Pirates hat in red with black skulls as requested for a nephew.
I need to finish it off and find a nice soft yarn in the stash to line it with...
Almost one to mark off the list.
My inlaws have decided that we are picking names this year....YEAH! Now only one to knit for from that bunch!