So, some of you think I can do it...most of you think I am insane. It's true. I was in retail managment for 10 years...and Christmas was always hectic. Maybe I miss the insanity, and that is why I knit so much at Christmas....
Anyhoo...
Here's Nick's hat...black with white stripe. Done.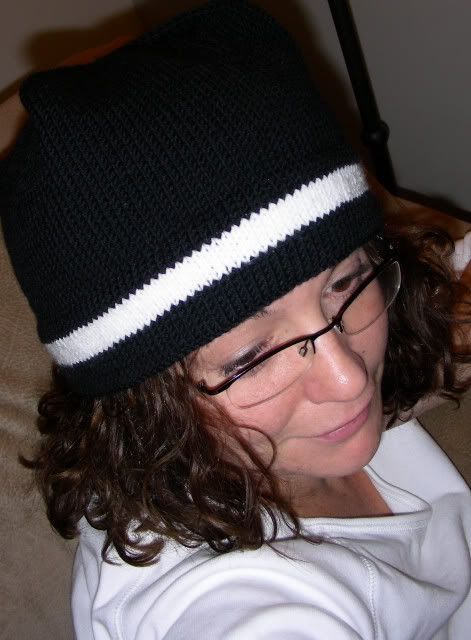 It is a simple hat I knit over the past couple days. I think I started Wednesday. I used up some black yarn, which I think is Zara and some devon doubled for the white stripe. A simple hem with some lining and voila.
Again, it is big...but the boys are big!
Another one off the list...what next?