Ok, here it is. Mainly for my own enjoyment...
Mom
- I usually knit something majorish and minor...Major is done, and minor is just about there.
Dad
- Also a major knit with a little something...done.
Sibling Exchange
- Yeah, I had to do a little cheating with the secret name picking, and this is a major project that I don't even have the yarn for yet.
The nieces
Fana
- doll, knit and one outfit done.
Cecilia
- doll, already knit and complete with two outfits.
Alexis
- doll not even near knit.
Georgia
(only a month old now!)- a sweater that I keep changing my mind on. I am leaning towards
this
.
The nephews
Kurtis
- Hat. The skull hat with flaps, done.
Nick
- Hat. The request is black with a white stripe near the brim...I am working on it now.
Blake
- Hat. Confirmed this evening that he would like the
We Call them Pirates hat
red with black skulls.
Lukas
- Hat. Black and he is all about Pokemon.
Spencer
- Hat. The R2D2 hat...done.
Connor
- Hat. Not really sure yet, but will confirm with him on the next visit...Nov 7th.
Christopher
- Hat. Ditto.
Corey
- Hat, I have some ideas. I am thinking stripy...flaps.
The inlaws

MIL
- would like a tank or sweater...but I have yet to see her wear the other two tanks or shawl that I have knit her. She like to save things for special occasions.
FIL
- He would love another sweater, I am just not sure yet.
Rachele
- I think another pair of socks would be great.
Tina
- ditto.
Michael
- Do I knit for the "boyfriend". He is really in (no pressure Michael if you are reading)...and I really would love a wedding to attend that I can show off my new dance moves!
Lastly but certainly not least...
DH
- As picky as my hubby is, I think I may attempt a sweater he would enjoy...seamless hybrid? Can you say brooklytweed wanna be?
Lucca
- Again, a sweater...batmanish...superwashish...swishish?
Matteo
- Ditto but sub with superman.
Then there are like 10 birthdays before Christmas that I always seem to think I have time to knit for. I really would like to knit things for those family memeber who have yet to get a handknit gift...we'll see....
A little friday eye candy...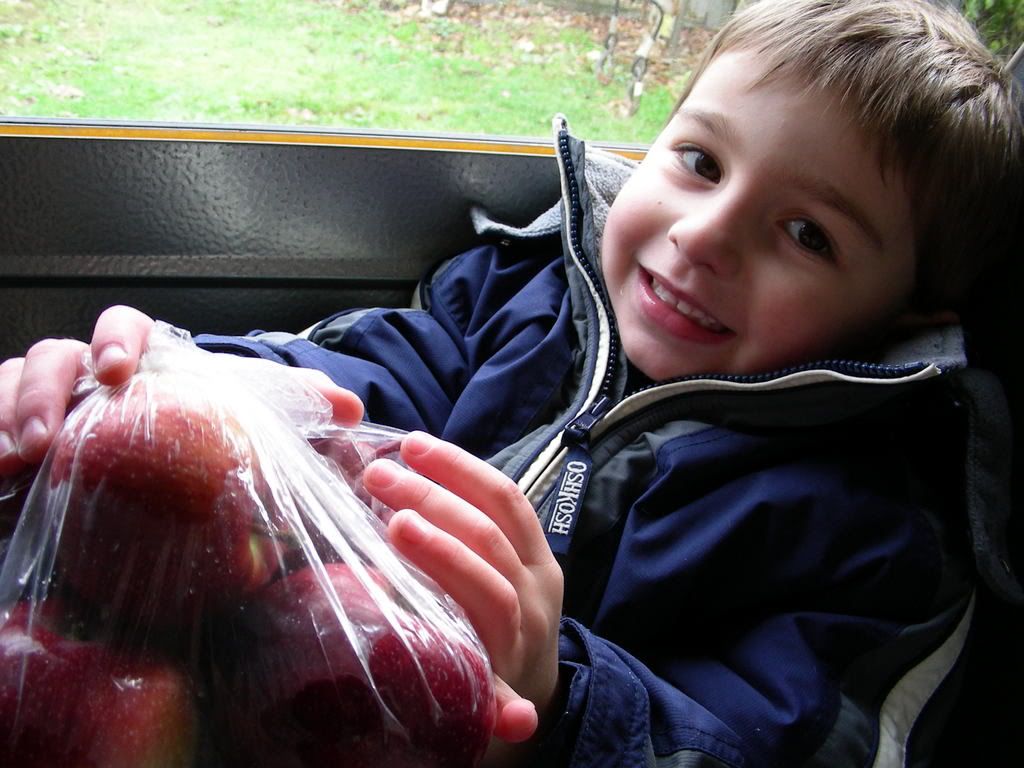 We went on our first field trip this morning to pick apples....mmmmmm....apple pie....