Don't you just love it!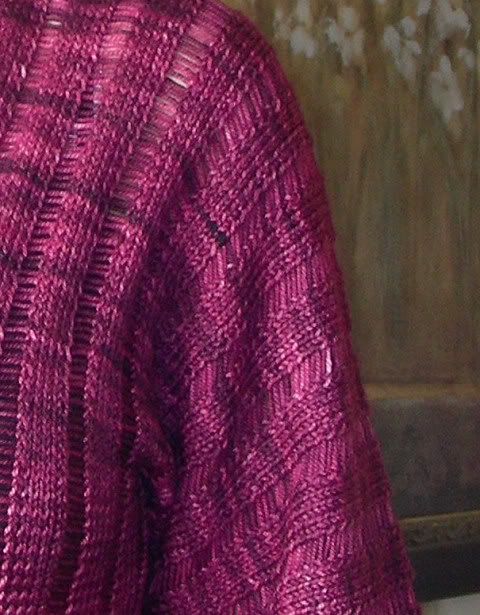 Well, that's all you get until the big unveiling...
Started:
August 16, 2006
Finished:
Sept 6, 2006
Yarn:
Sundara Yarn
sport merino burgundy over raspberry 5 skeins.
Pattern:
TBA by Melissa Wehrle
It was a fairly simple knit. A little pattern to keep you interested, but easy enough that you could mindlessly knit while intensely watching tv....more to come once the pattern is released.
Can I just say that Sundara's yarn is fabulous. It was a dream to knit with...the colour is gorgeous...and once washed, it was so so soft. Beautiful!