Another FO...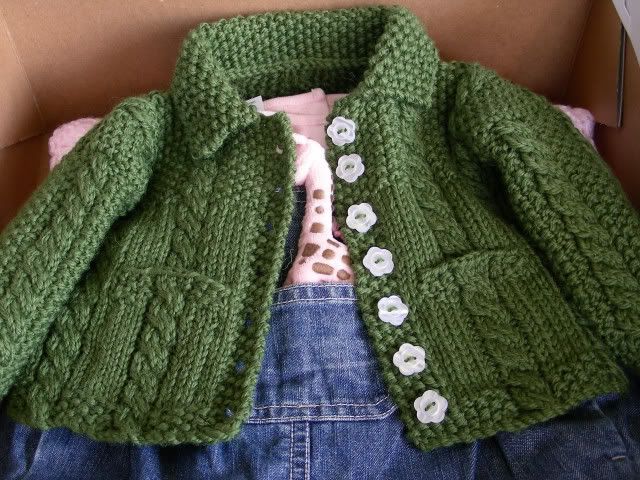 Started:
July 25, 2006
Finished
: Sept 4, 2006
Yarn:
On Line Linie
Tessa

Pattern:
Debbie Bliss Baby Knits
. The Cable and Seed Stitch Jacket.
Adjustments:
Many. But is was really simple. The jacket it basically a back, 2 fronts and sleeves, no waist or armhole shaping. So I made it to fit about 3-6 months...I think! I also had a little tighter gauge...so there was some math involved.
I picked up these cute little flower buttons...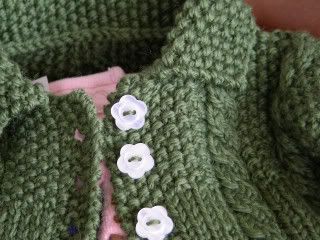 I love knitting for girls!
I threw it in the washer yesterday and laid it flat to dry on top of the dryer...no change...
(the colour change is my camera, I took this pic downstairs with the flash)
This was suppose to be a christmas knit for my new niece that is arriving anytime now....but I think it will be a look-you're-just-born-gift because I have my eye on another sweater for christmas!
Oh, A little eye candy friday...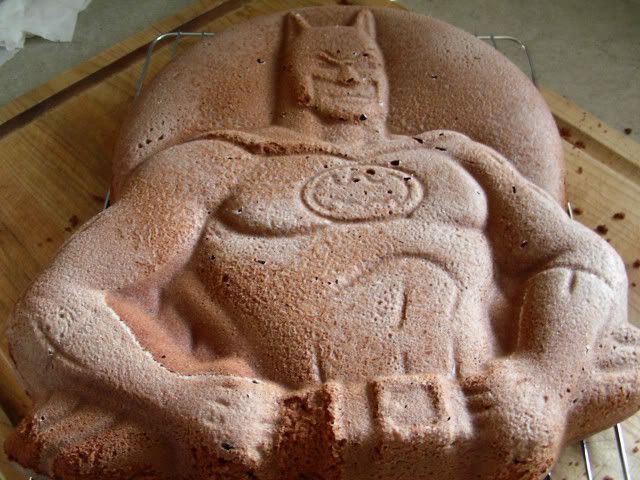 Today is my eldests 4th birthday! The
caped crusador cake
is underway...just waiting for it to cool so I can ice it!