Seriously, it could happen.
Sure, there is some finishing to do...but look what happened...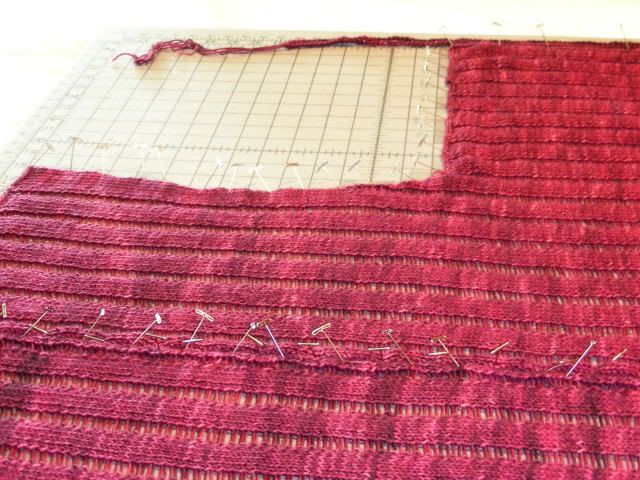 Yeah, that's a major project blocking.
Done.
Now what?
The Seed Stitch and Cable Jacket...done.
I put buttons on yesterday and will throw it in the wash today...it is supposed to be washable! (more on it in tomorrows post)
The Mamluke Sock...well...the
inner knitter
is no longer whispering to me...it is
SHOUTING.STOP!
I changed the colour to a lighter shade of plum and it does look better. Some how I forgot to increase a stitch way back in the beginning...causing me to rip back and reknit the leg. Now I am at the foot and I think it is too loose. My gauge is slightly off...go figure. It fits me, but I don't think it will fit the recipient. After wash and some wear, it will expand a little.
No good.
Keep it for myself...no. I do like the Mamluke socks...but I want the Norwegian stockings.
So, ripping and restarting is an option. I did order some knitpicks needles, which I have read in blogland that they are a little smaller than addis...so maybe they will work for me. I am waiting for that order.
So, now what?