Check out those heels....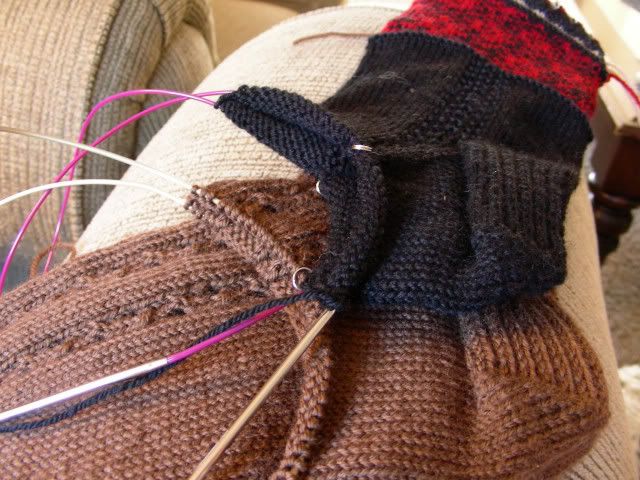 I did turn the kilt hose heel last night as promised.
I am loving the canada sock...there is a little moss stitch chevron detail down the sides and the crazy fair isle easily hides under your pants...if you don't want to sport it.
(notice the knitpicks needle! Love it. They work wonderfully for magic loop, the cord is so flexible. The points on these needles are near perfect...but they are noticeably heavier...not that it bothers me in such a small size needle.)
I'm painting...like crazy. My hands hurt. The boys room is done, the bathroom will be done today and the trim in the basement is done. Not too much left so soon I will be able to play with
this
. No more colouring in squares...the star wars hat pattern is not far off!