Yeah, busy losing my mind. I've painted the bathroom three times now. Like within a couple days. Seriously, I am having trouble with colour lately...I will tell you about it this weekend in a weekend renos post...or rather crazy painter post.
Needless to say, there has been little knitting. I did manage to finish the first canada sock...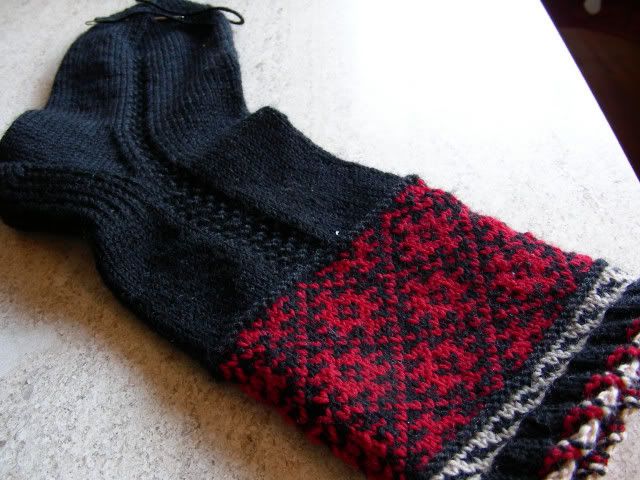 No trouble with colour here!