Oh, and you thought I wasn't really going to give it a try...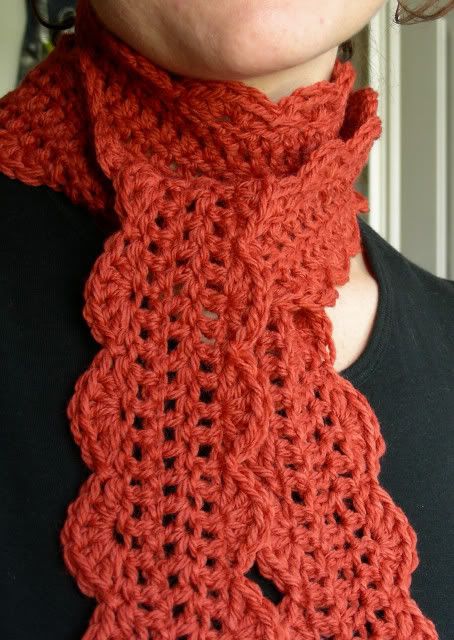 Started and Finished:
Sept 14, 2006 Seriously, it was one night of watching tv.
Pattern:
One Skein Scarf
from the
Happy Hooker
Yarn:
Patons Classic Wool
Adjustments
...none really. I used the same size hook to cast on and crochet the project...yeah that was a mistake. They tell you to cast on with a larger hook for a reason people! That edge is a little tighter...but it looks fine.
I actually like the scarf...it is "pretty"...I like the colour much better than the black one I had started. (the yarn is better than the black one that contained acrylic). It's really long so you can wrap it around a couple times...or not.
I am by no means becoming a crocheter...but I like learning something new, and expanding my skills. Now maybe I won't avoid any knitting projects that need a little crochet!