It's not often that I decide to knit something that I have already knit. There are so many great patterns I want to knit, but this one needed to be knit again.
Forbes Forest, in Scarfstyle, was one of the first projects I knit where I felt some sense of accomplishment. It just looks gorgeous. Although, it must be said that my DH has worn it maybe 3 times....he even selected the colour...it turns out he is just not a "scarf kind of guy".
When I knit the original back in
feb 2005
, I used a cable needle to cable and had to read each section of the chart, and turned a millions times to make my bobbles....
Not now!
Now there is no cable needle needed...we all know how to
cable without one
, right?
I learned to read my fabric, not a chart.
And the newest skill of making bobbles without turning my work...from the
Knitting Nature book.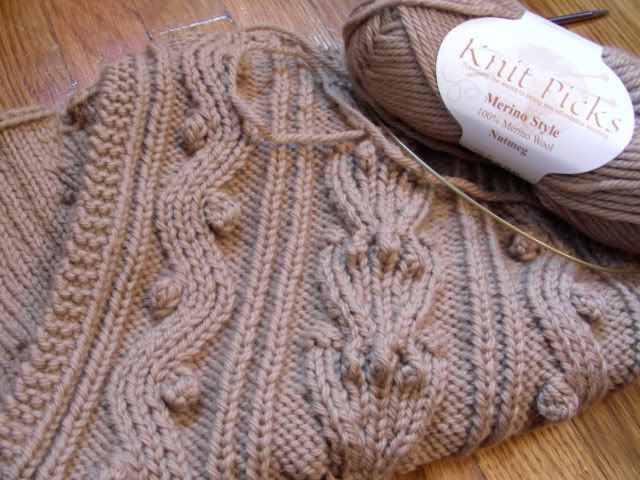 Is it just me, or have they improved knit picks merino style? It seems nicer to work with than I remember, not so cheap feeling.
So, another major Christmas gift on the go...I am putting a dent in the list.