I did a little hooking this weekend.
My MIL is an avid blanket crocheter. I maybe have 7 afghans and numerous baby blankets. She really does a lovely job...they are acrylic, but they do wash nicely.
Caron's One Pound
is her yarn of choice. Here is her latest...usually she does solid or a thick stripe. She decided to make one out of extras...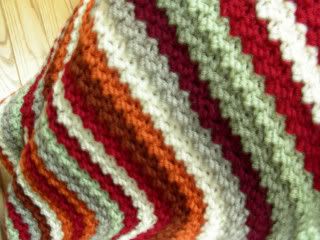 I love it! (sorry it is blurry...she wouldn't sit still for me to take a photo!)
She calls it her Mexican blanket...my FIL thinks he is getting it for his truck....not if I can help it;)
So...I had a little crochet lesson...single and double crochet...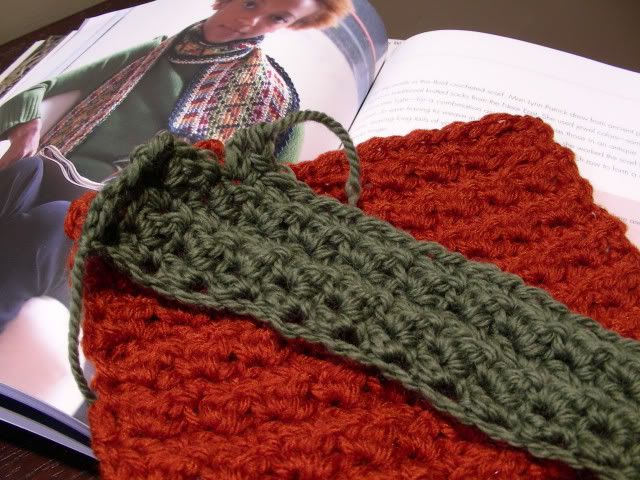 Not too bad! Do you think I could do the Turkish Treasure scarf from
Scarfstyle
? I really like it...I think that would be a little too ambishious for a beginner crocheter....no?
Here are a couple other patterns that I have seen in Martha mags...
baby blanket and ball
...crocheted
baby booties
....some
basics
and
how to
.
Other than that...it was a birthday party weekend! All went well...here is the birthday boy...not really sitting still...with the caped crusader cake all done up.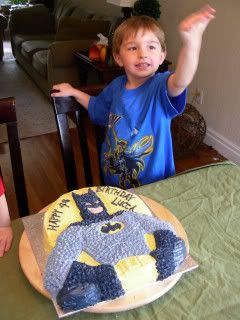 FYI some asked where I got the pan, I rented it from a local cake store...it is the old batman pan..the new one is kind of scary looking to me.