I don't know what it is about knitting shawls, but it is as addictive as knitting socks.
I love it!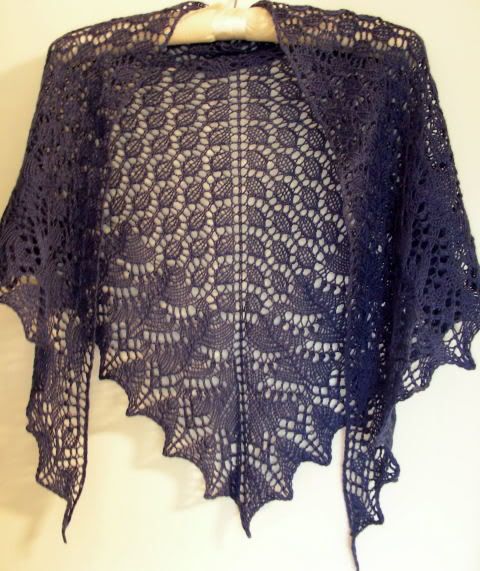 (sorry...the lighting is horrible today, I think it is going to rain)
Started:
I don't know...I think the 14th of August.
Finished:
Aug 25, 2006
Yarn:
Lana Gatto Tolegno VIP
(80% wool, 20% cashmere) colour 12965 x2 balls
Pattern:
Swallowtail Shawl from the current
IK (Fall 2006)

Adjustments:
I went with a larger needle (bryspun US#6) and I guess a thicker yarn...not by much! My finished measurements are 64" wide by 28" long.
Here is a close up of the lily of the valley edging: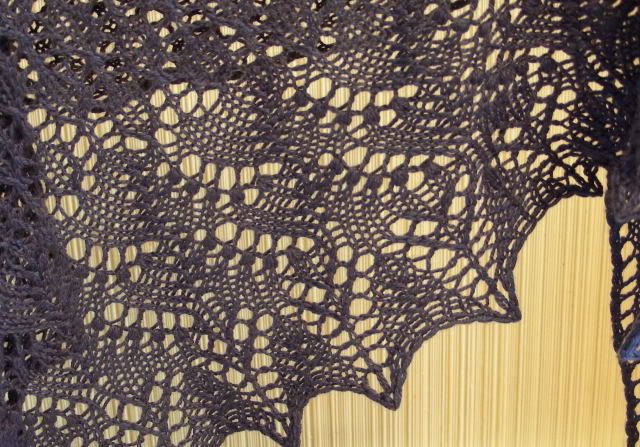 I love this pattern...especially the lily of the valley borders...the texture with the lace is beautiful! It was a quick knit...even though I was knitting other projects during the same time period. A fairly simple pattern for the average knitter.
A finished Christmas knit...
And so begins the endless Christmas Knits that you will now see on the blog.
I love knitting for other people...especially those that really appreciate it.