Thank you all for your comments on the swallowtail shawl...what a great gift it will be!
Now with some knits out of the way...it was time to get the Stars Wars Hat moving again.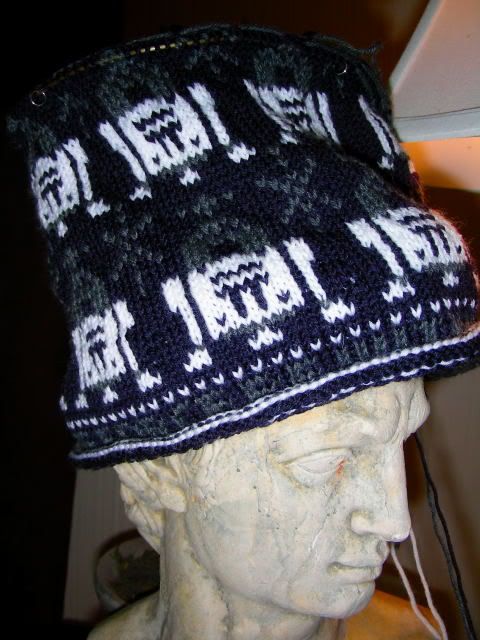 The second pattern repeat is done and I have started the decreases. I may go back to a couple rows to rework the pattern for the decreases...then it will be perfect.
We don't want anything less than perfect!
Tell me, will there be interest in this pattern? I will make better notes when decreasing if anyone would like a copy of the pattern. The R2 D2 motif is not mine, so I will have to consult my lawyer on that one, maybe contacting the motif creator...