I feel like I am never home.
Running here and there, visiting, entertaining the children, appearing at birthday parties...finally I am home again!
I get home to skim the million blogs I read...maybe comment if I have a moment or a thought...and then try to blog myself.
There are a lot of knitting, knit thoughts, projects, yarn purchases going on...lots to blog about!
So be patient as I fill you in over the next week...
I haven't seen the new VK but I did finally get my
IK
.
(did you notice that I knit nothing from the last IK...nothing...hmmmm.)
I really like this edition. There are some great projects in it...
This
,
this
,
this
, definitely
this
, and not to sure about but maybe
this
. Will I have time to knit all of these? Well, probably not...until after Christmas.
Yes, I have plunged right into the Christmas knitting.
You have seen the
dolls
...the
hat swatches
...now the
swallow tail shawl
.
I have finished the first two charts and am on to the lily of the valley cart.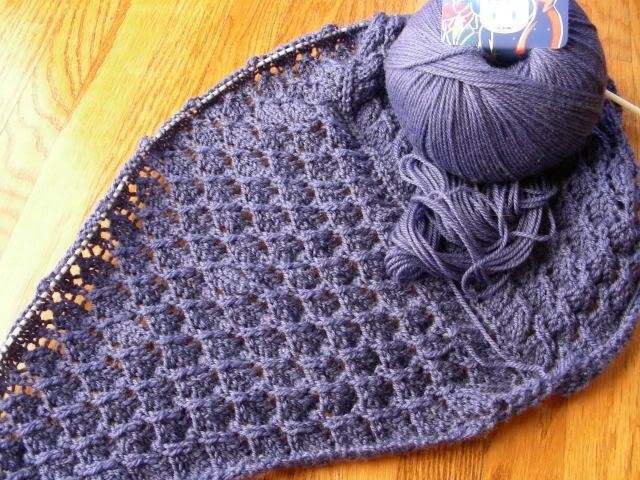 "Dashing through the snow...in a one horse open sleigh..."