Sorry...so sorry...I know, you are on a yarn diet...BUT...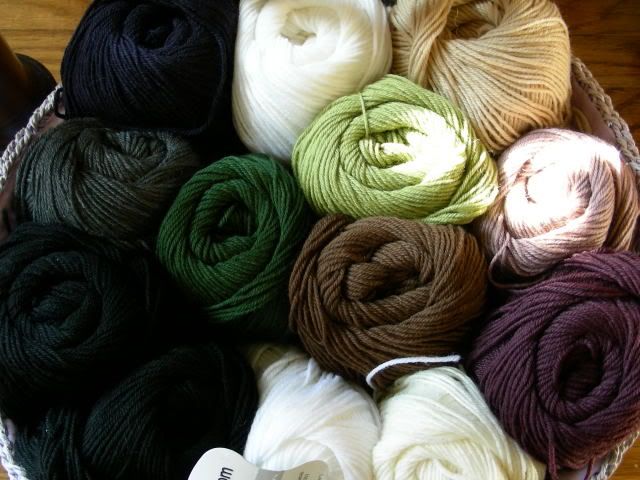 Just as I suspected.
Gorgeous yarn.
Elann has developed this yarn called
DEVON
. It is 100% unshrinkable wool...so soft...really, really soft.
The colours are beautiful! Perfect for fair isle knitting.
Oh and for socks...yes! Beautiful textured socks.
Here is a swatch I knit up last night. It will be one of the christmas hats for my nephew...obviously for the one who is into star wars.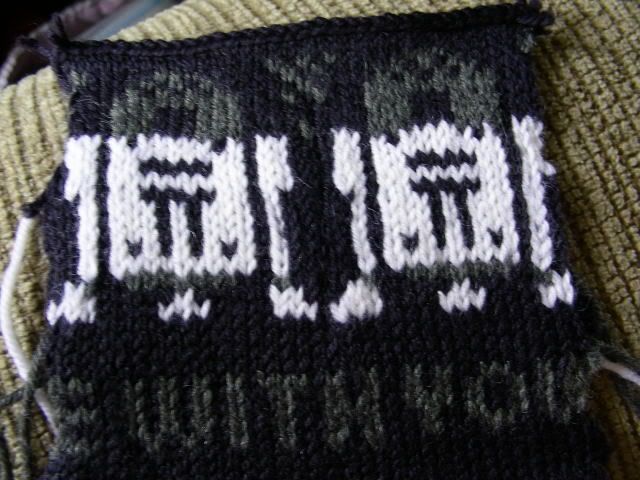 I haven't washed the swatch, I just did a quick steam iron on it. I'll let you know how it washes and how the swatch wears....
So far...I am loving this yarn!
P.S. please don't buy it all!