So, when you are as addicted as I am to knitting, and you are "cranking" out the knits left and right...what about buying all that yarn?!
Yes, there is a plan of one day winning the lotto...but until I start playing...enter
Purly
.
Test knit, me test knit?! YES of course.
You will send me the yarn?! YES send it.

Check out the colour of this yarn. (this is photo # 501, and I think I have captured the colour)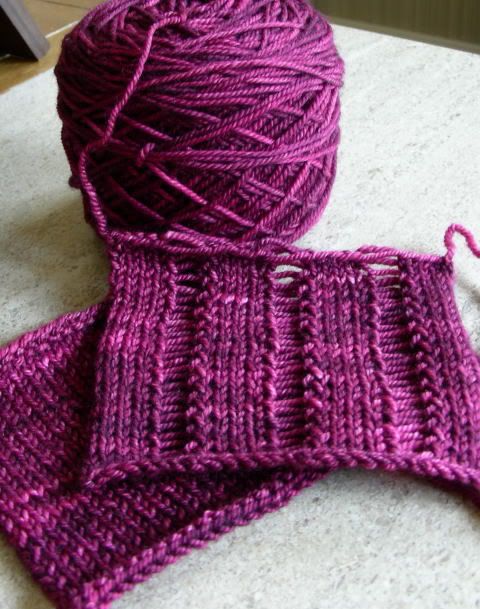 Gorgeous. I love, love, love it.
Everything you have heard about
Sundara's yarn
is absolutely true. It knits up and washes wonderfully. No bleeding, no fading. The colour is nothing I could every find in my LYS searches. Not pink, not red, but a gorgeous raspberry.
I don't want to compare it to yarn, because it is far superior to any...but it has similarities to koigu. Nuff said.
Go now and buy some...seriously.
Thank you Sundara!
What is it? What am I knitting...