I finally got around to finishing off my niece's birthday gift.
The striped side...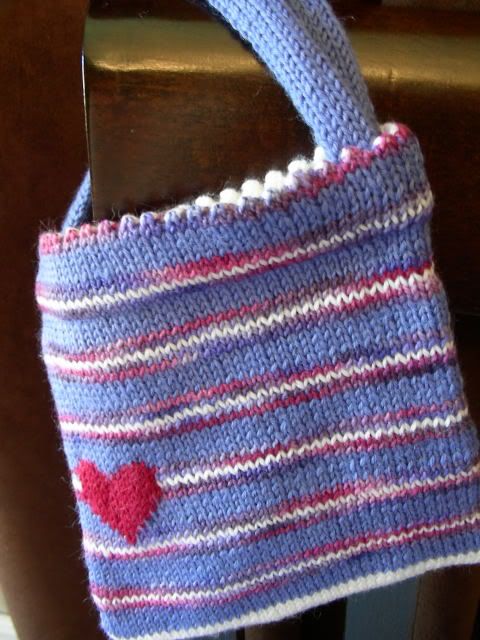 The plain side...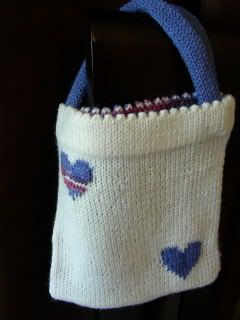 Started:
July 30, 2006
Finished:
August 7, 2006
Pattern:
Knitted Bag from "
Toys to Knit
"
Yarn:
Odds and ends of sock yarn..from baby ull to koigu.
Adjustments:
I cast on the number called for but instead of 4" it is 6" which doesn't really matter...I don't know how they used fingering yarn on a US#3 and got 45 sts in 4"...but whatever. So the bag is approximately 6" square.
It's perfect, and she will certainly love it.
I am finished the "Fetching" sets...I am just sewing in ends (yes I had enough yarn!)...the air is busted yet again (new one finally on order) so it is hard to do anything in this heat. Today it seems cooler...so far....