Just having one of those days...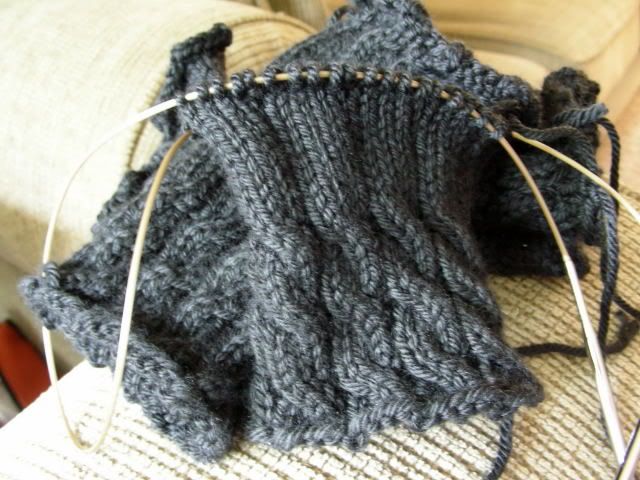 (I can't photograph black.)
So I really wanted to make
Fetching
, the fingerless mitts from the current knitty....they are so nice and in
Debbie Bliss Cashmerino Aran
...so luxurious.
The pattern calls for US#6 and I knit tighter than the "usual"...so I used US#5...
Yes, 5's...why? I don't know why...I should have used 7's but my brain was not functioning...
So then I decided to use 7's on the next one and then make two pairs...one a little smaller than the other.
The pair knit with 7's are looser than I would like...so I really should have used 6's.
Anyway...here we are, on the last one...praying that I won't run out of yarn...
Moral of this story:Check gauge.