I really love this knit.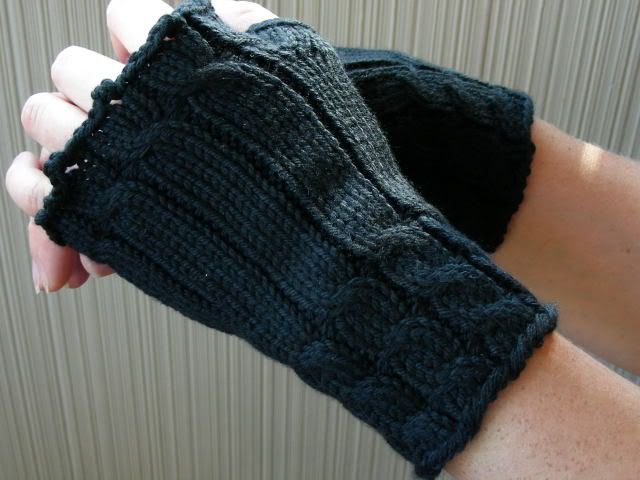 Hey, they photographed black! (This pair was knit with US#7. )
Started:
Aug 5, 2006
Finished:
Aug 8, 2006
Pattern:
Fetching
from
Knitty.
Yarn:
Debbie Bliss Cashmerino aran, in black. 2 Balls made 2 pair.
Adjustments:
Well, there was that "no gauge" issue...but I did end up with two wearable pairs. Next time I will use the US #6...yes, I will make them again!
These could easily be knit in one sitting. One ball will make a pair, which is a fabulous gift. I love this yarn...it is one of my favourites (baby, aran...and yet to be knit dk). It really knits up wonderfully...mind you it does pill with continuous wear, but I don't mind.