Just buying some time here...
We did a little work this weekend, my FIL was here to help. They changed the closet doors in the boys room that kept sticking and finally breaking.
My Hubby changed the back door and added some crown to the back entrance and the kitchen...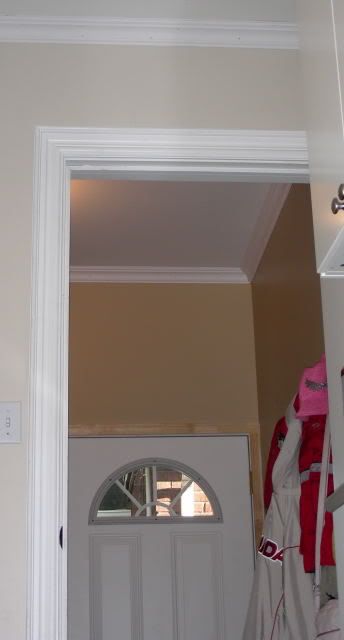 This just means a lot of painting I need to do now!
I got us a new desk and shelving unit (at the grocery store, if you can imagine) and am working on the office...photos to come.
I did finish Bea's cuffs and have started the sleeves...inbetween my migraine that left me in bed today...the fever that my son has...maybe I will get some knitting done tonight.