I feel like I have nothing to blog about lately. I have been so busy...and tired...that my knitting has taken a back seat. Maybe I need a new project to start?! That usually works.
Here are Bea's sleeves...boring...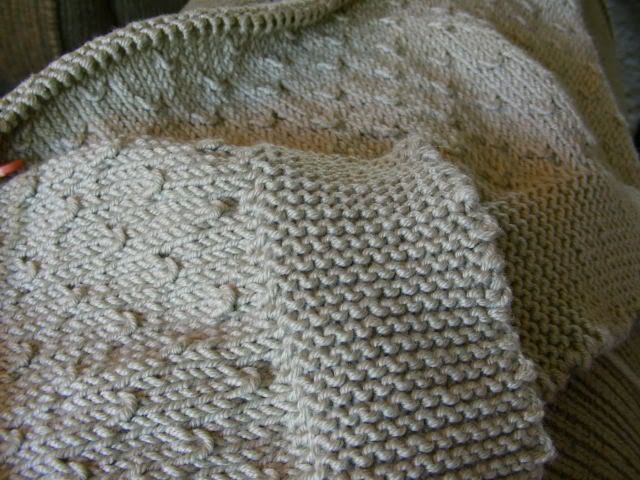 I am not usually a fan of picking up stitches from a garter stitch edge, but this seemed to work out fine. I do love the look of the cuffs.
I really like knitting the sleeves at the same time, to get them over with...but boy does it seem to take forever...maybe that is way I haven't been really going at it.
Next up...hopefully a belated birthday gift or two, and some Christmas knitting. Yes people, when you knit for as many people as I like to, I need to start in the summer.
Oh and, I haven't picked up the fabric for my weekender bag, but I did pick up a cute apron pattern...maybe this weekend I whip it up.
FYI: Peg, you asked the colour of the back stairs (also in the basement)...it is Benjamin Moores CC-120 Stonehouse...great colour. I am thinking a mustard, or a green in the kitchen? Am I ready for colour?