I really had concerns about the fit of this tank. How will it hang? Can you use negative ease with the construction as it is?
Well, here we are...third section started. (I know, I am in my pj's but with thinking about it all night, I decided to get right to it this morning)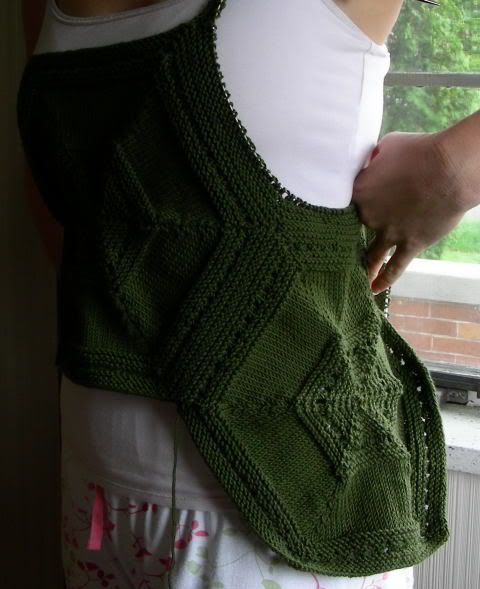 I am actually pulling it a little here.
The yarn is online seasons (50% wool, 50% cotton), the pattern calls for Rowan wool cotton. I am knitting the medium which has an oversized 40" measurement on it. My gauge is right on and this is going to be too big.
Crap
. I knew it when I started...I should have listened to my
inner knitter
.
I have a 37" bust (freshly measured) and I was worried about knitting the 36" bust because it may stretch the pattern horizontally...yet the yarn pulls down with the weight of it.
So, I definitely need to rip it. I actually think I will just start another ball fresh, and rip this when needed. (that way I can compare).
Do I knit the 36" bust...will that be enough negative ease?
I did do the second section in the round. I still don't love the jog, but it is better than the seam.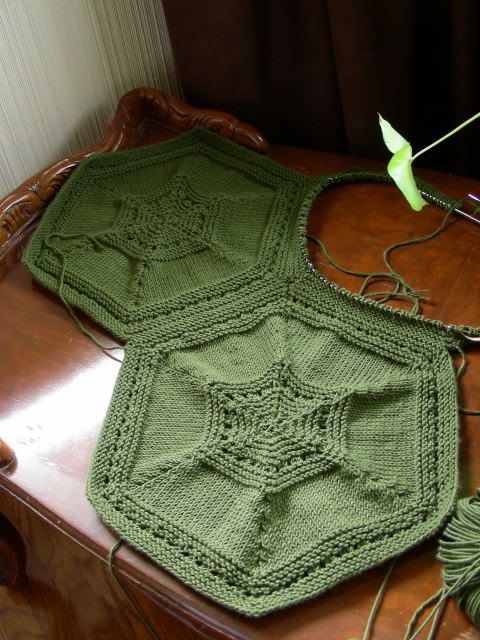 The second section in at the bottom of the photo and the seam is at the top of that section. It's ok. Hopefully I will get better at the jog this next attempt at the tank.
In other news, my nephew got his hat!
Here it the happy recipient....
My
little
nephew. Isn't he cute! 16 now....6'4"...ready to start driving! Man, do I feel old.