After oogling and drooling over the projects, purchasing and swatching yarn...I've finally started a project from
Knitting Nature
.
The
Basalt tank
.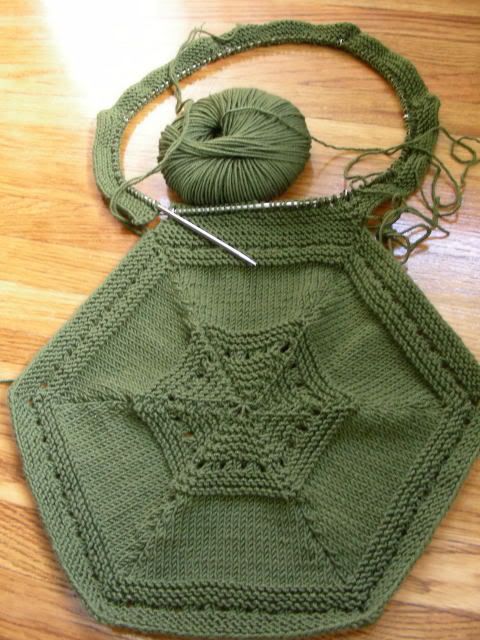 I am really loving it.
As I cast on, I kept thinking...
why is this not knit in the round
.
I guess for pattern writing reasons, you knit it back and forth. The underarm sections must be knit back and forth...so why not just write it all that way.
Well, after finishing the first section, and sewing up the seam...I just don't know. Maybe I should have done it in the round. I started the second section and keep thinking about that big seam on the inside of the garment...not liking it.
I ripped what was the second section. Do I redo the first section? What if I start it and don't like the jog...well, I will try to make the garter stitch jogless.
What to do. I am going to try to live with the first section as is and attempt the other full sections in the round.
I guess.
Or maybe I will rip it all and tell you about it in the next post....