I have turned into crazy doll lady...seriously. I love it.
started:
May 1, 2006
finished:
May 8, 2006
yarn:
The main doll is knit from Online Linie 160 Season (50% Wool 50% Cotton). The skirt, under garments and wrap shirt are leftover Regia Silk. The hat is knit from left over Rowan Calmer and the shoes are knit from leftover Koigu. Goodbye leftovers! (well, some of them)
pattern:
Doll from
"Toys to Knit"
and the basic wardrobe.
Adjustments:
A couple minor adjustments...I knit the head, and the skirt in the round. I also had to adjust the doll a little to account for the slightly larger gauge.
The body was fairly easy to put together.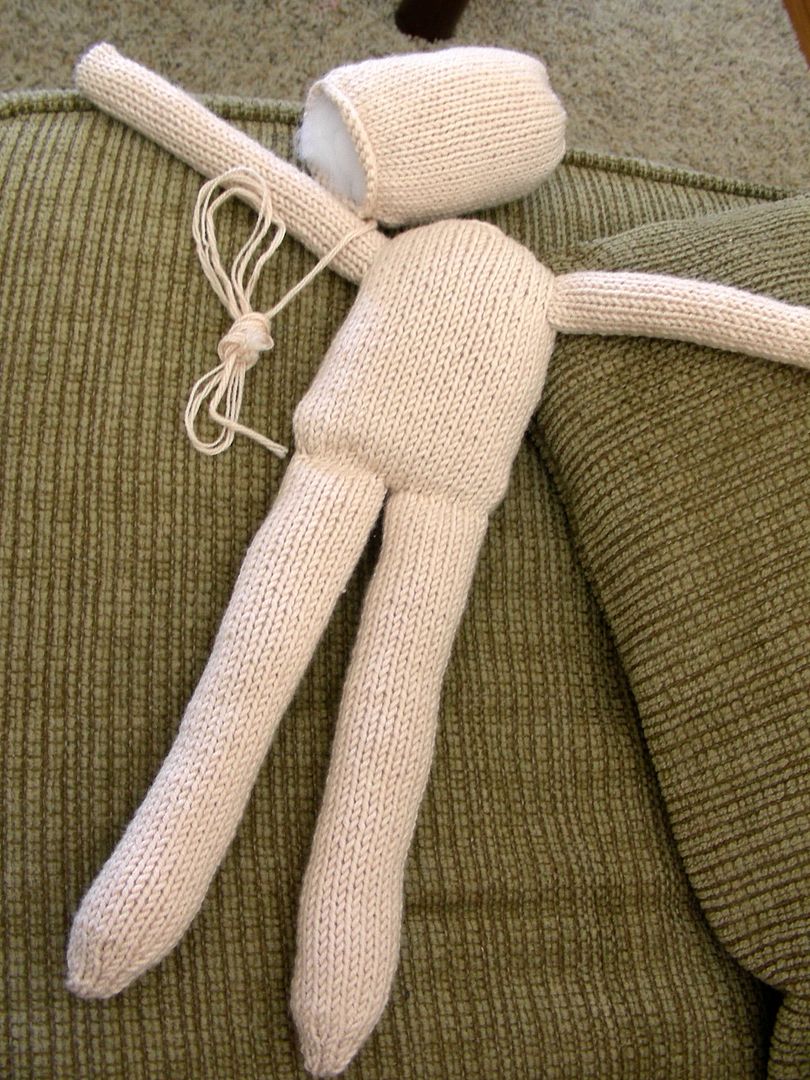 I put on some pink lips, but my DH protested. He said that red would show up better...he was right!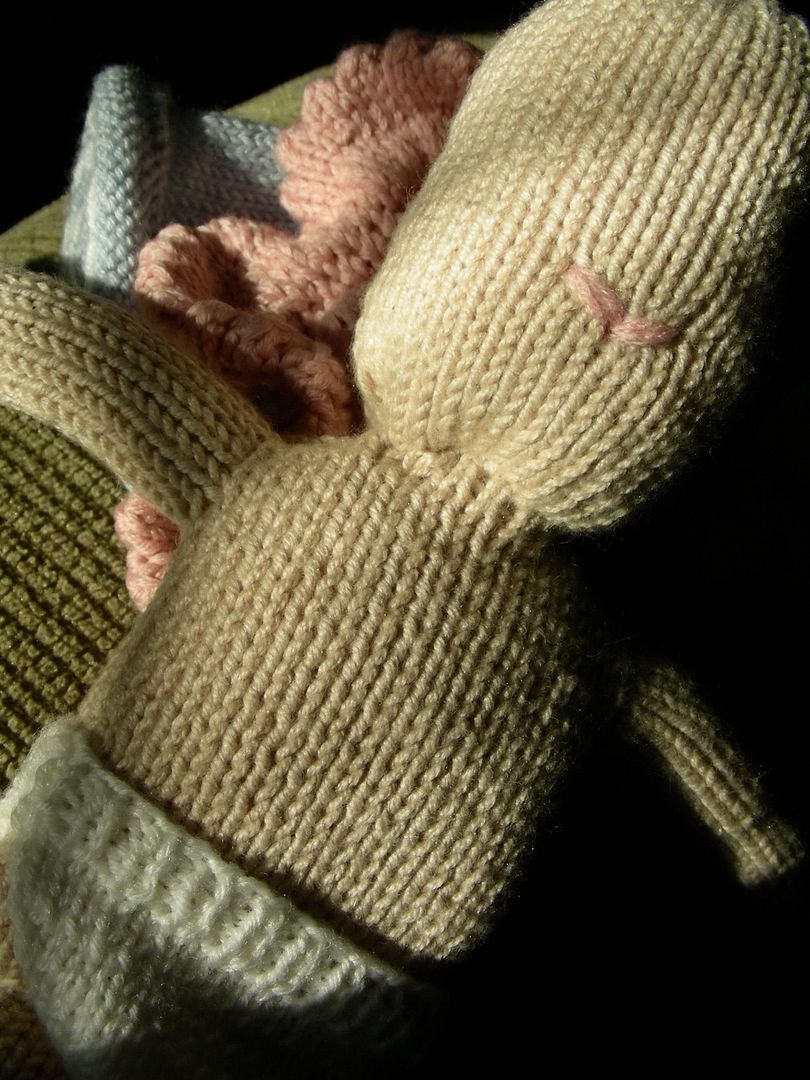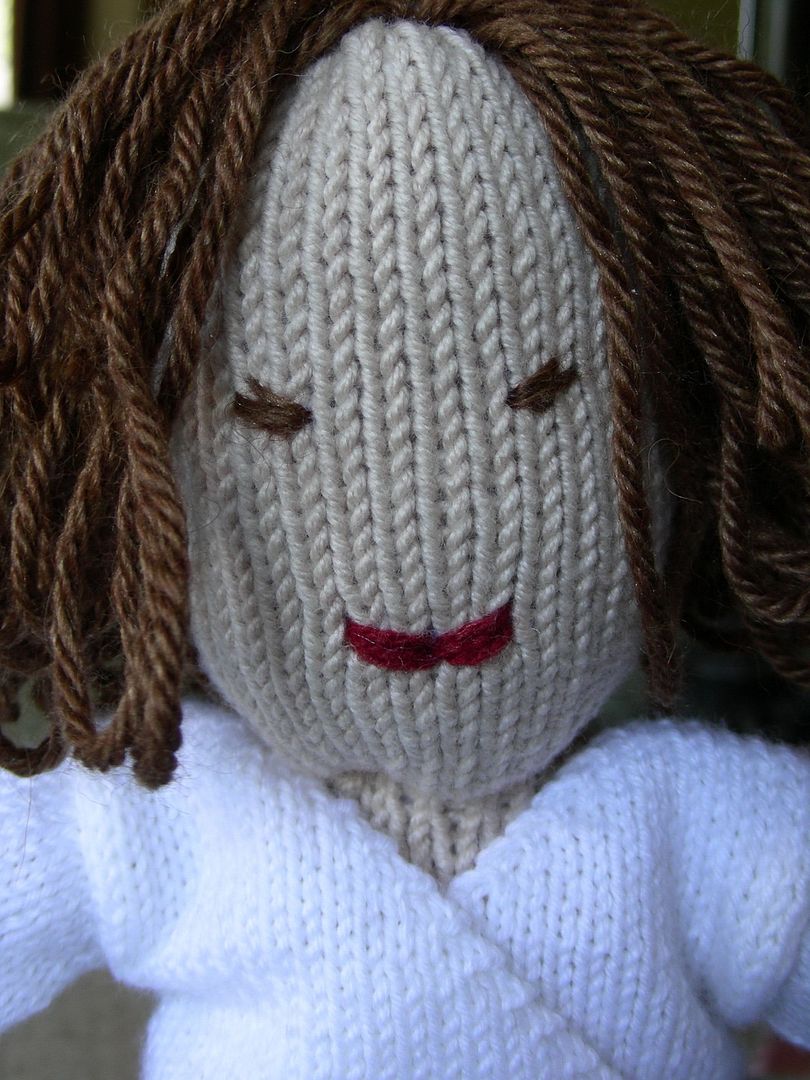 Check out the details...the floppy hat...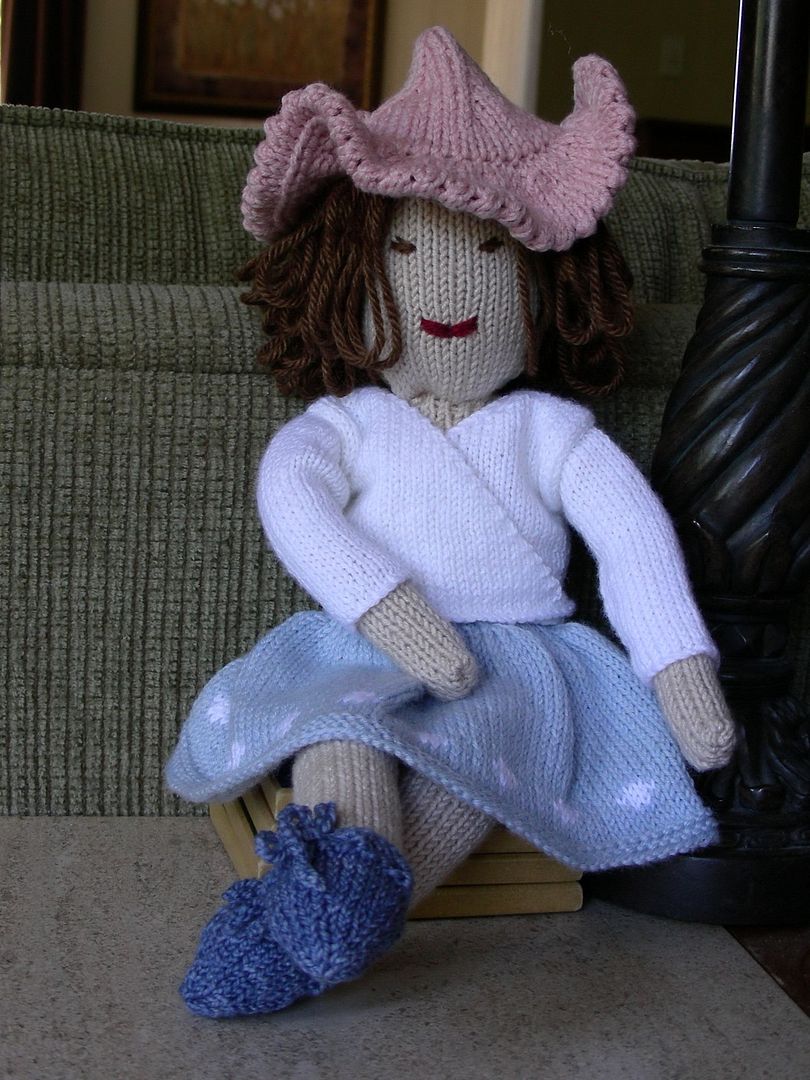 Look at this little button! Come on!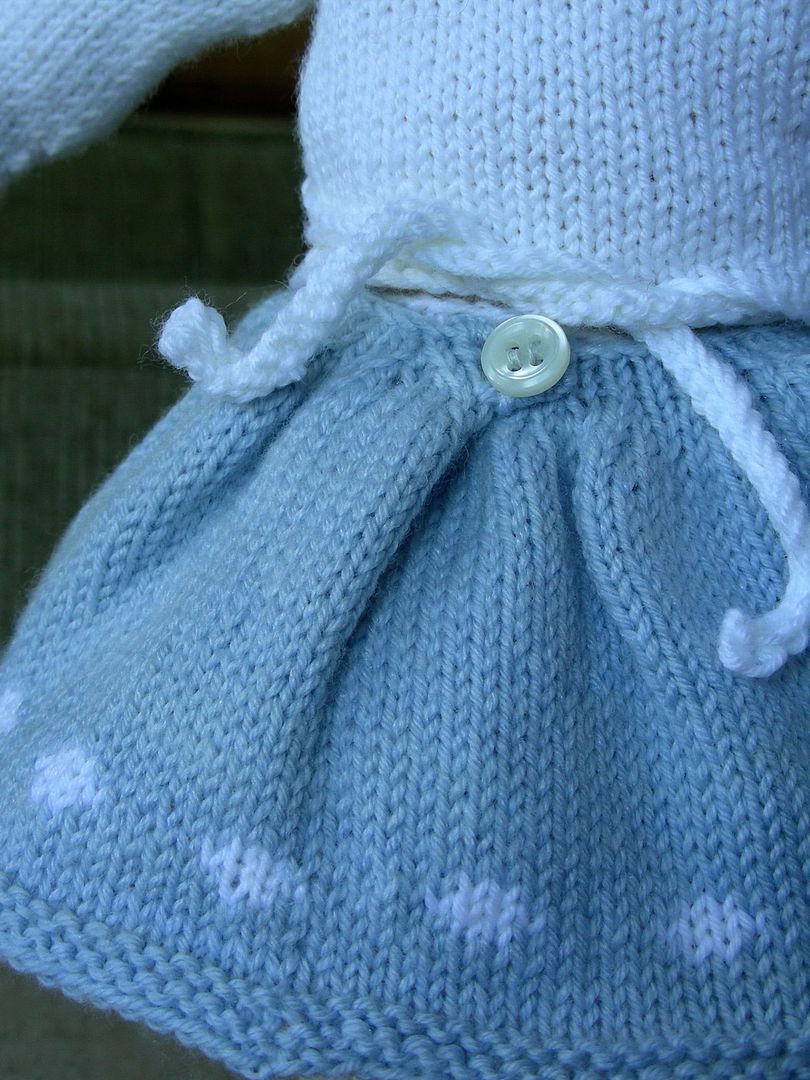 The shoes! The doll has Koigu shoes!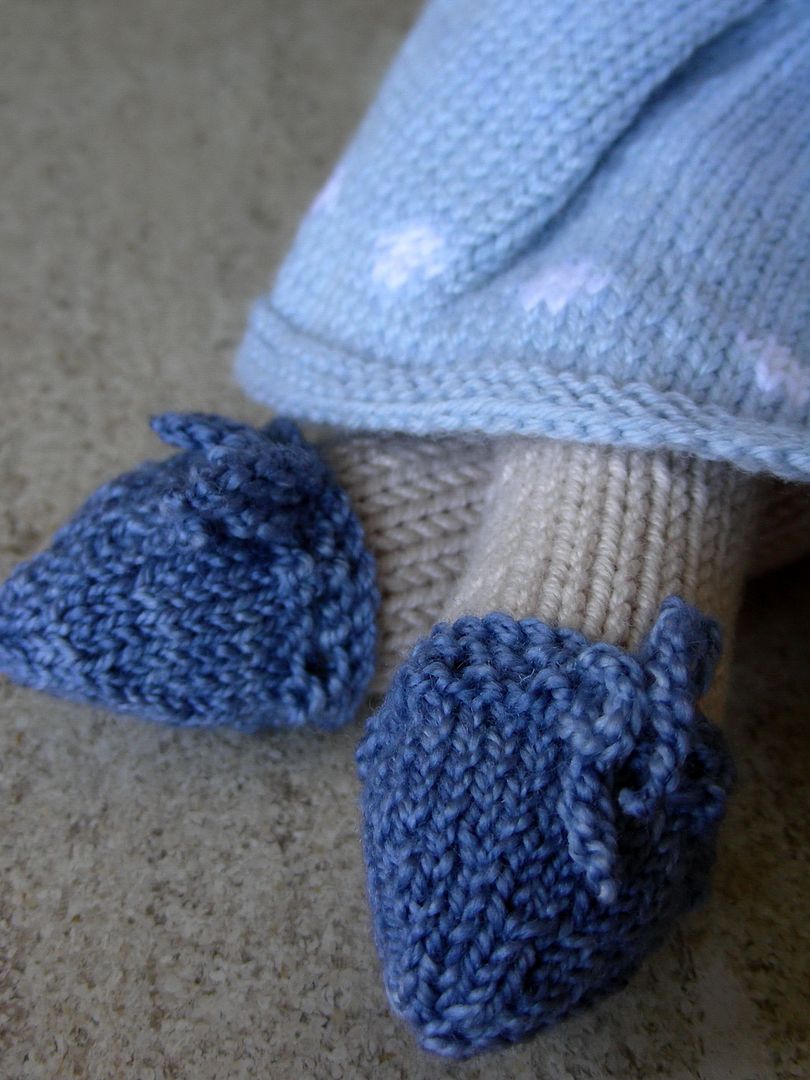 Here she is standing. She is aroun 14" tall.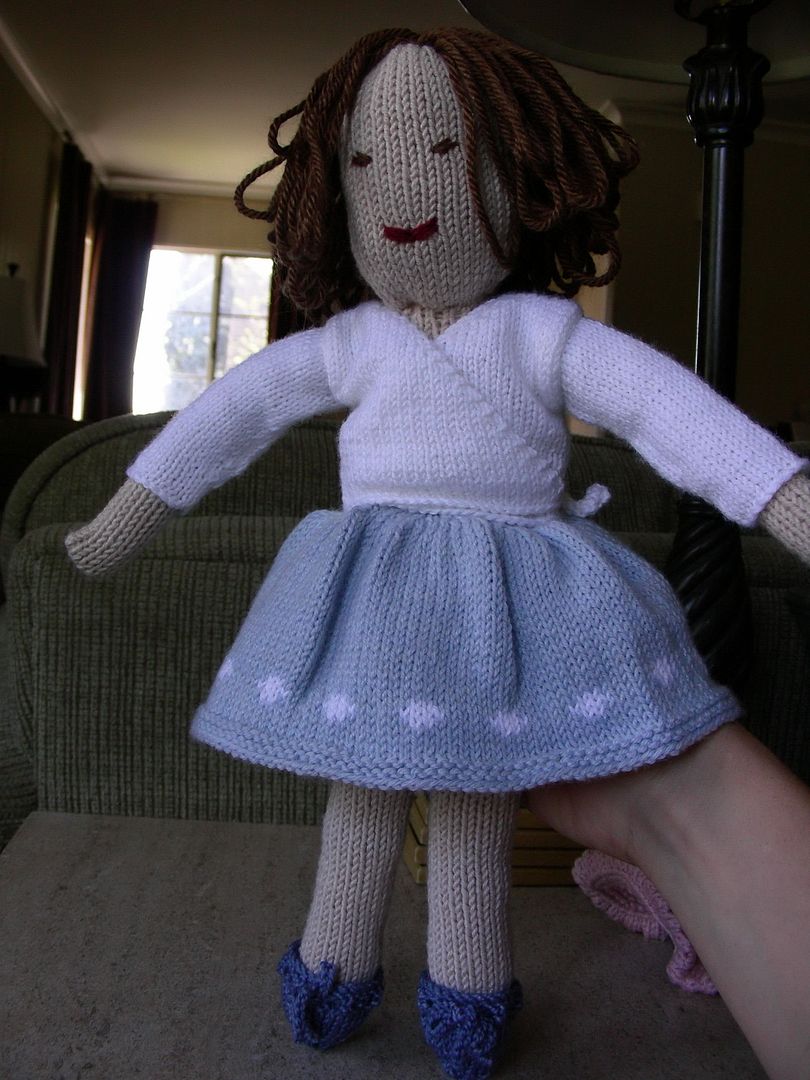 I really enjoyed knitting this doll...really.
Can you believe I have already started my Christmas knitting...in MAY!
I have two more to make, and many more outfits...
Don't worry, I will space it out with normal size knit projects!