A simple hat was needed for a birthday gift. My nephew
Kurtis
loves his winter hat I knit for him...so I decided to knit him a cotton one for his birthday.
He has hair like me...well, my hair has settled down over the years...and this curly hair sometimes needs a hat.
I picked up some
freedom cotton
at the sale the other day (well, I picked up more than that, but that is for another post!) and came up with this...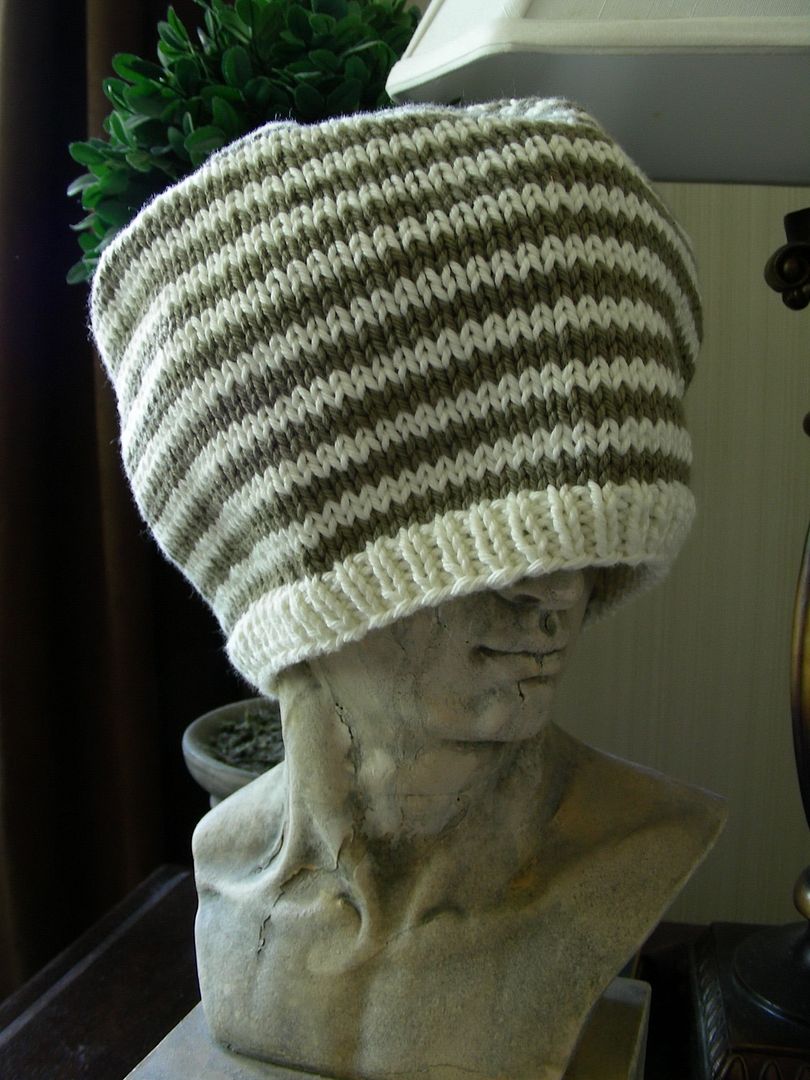 David
doesn't have a head as big as Kurtis, but you get the idea. Cool? I don't really know...but I hope he wears it!
Here is my attempt at jogless rounds...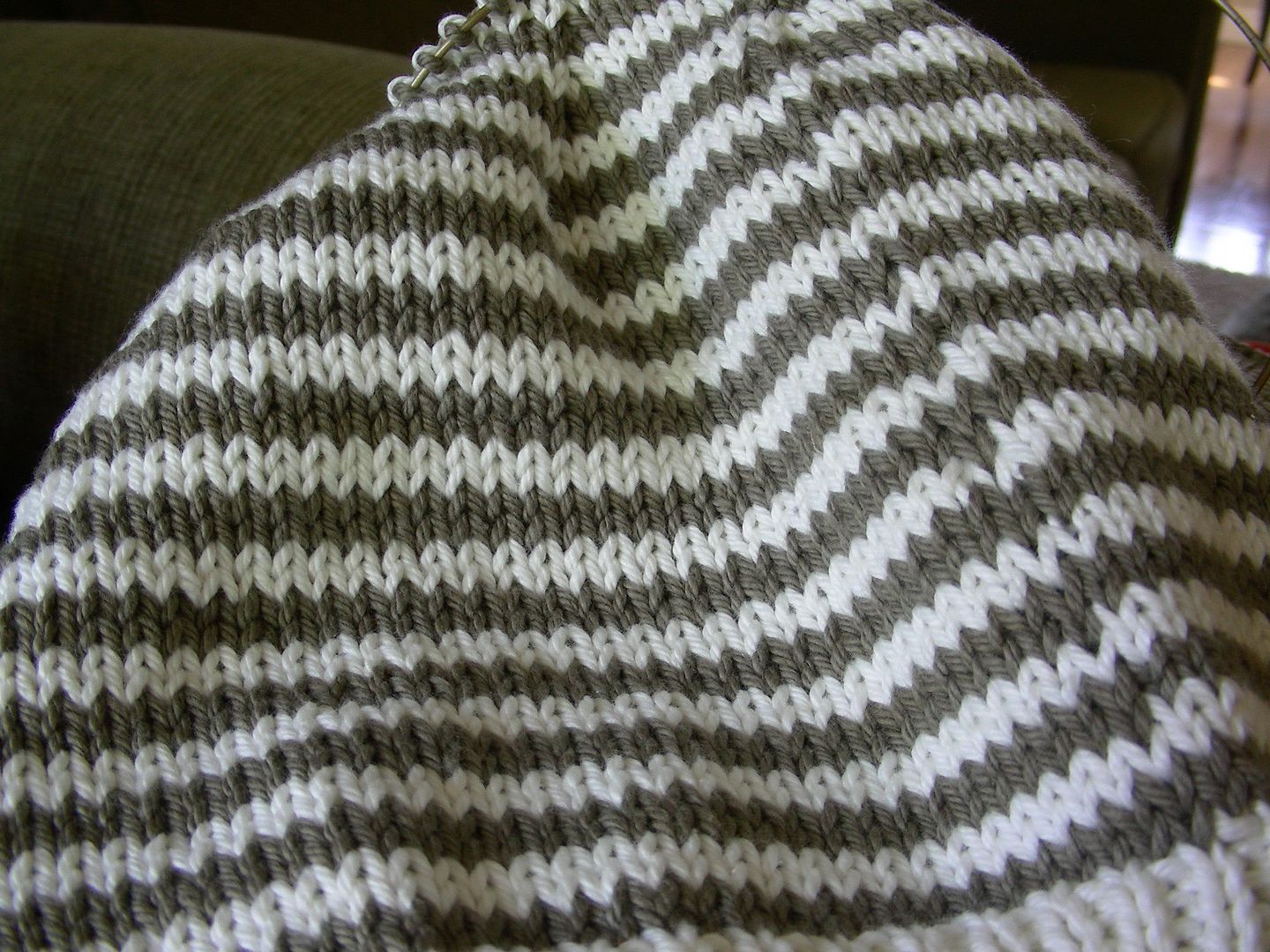 This technique needs some work...but it's not too bad. Maybe blocking will help!
Happy Birthday Kurtis!