YEAH! Sockapalooza socks are in. All the way from Essen Germany!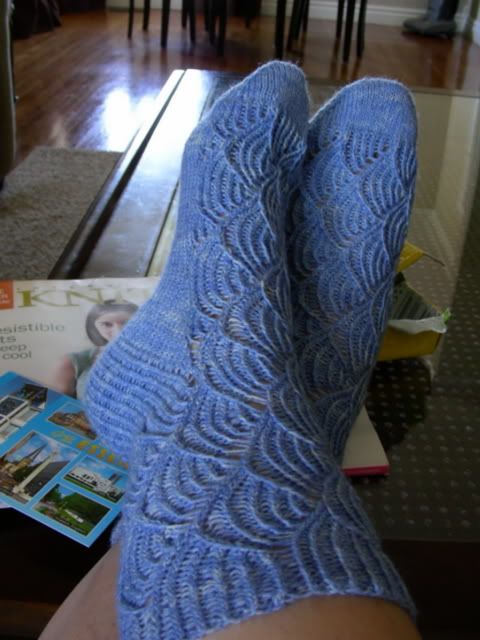 They fit and are fantastic. Thank you sooooo much
Silke
! It is quite a relief to get these
pomatomus
socks...you see...my version was not working so well! I ran out of yarn and tried to used another colour for the toe.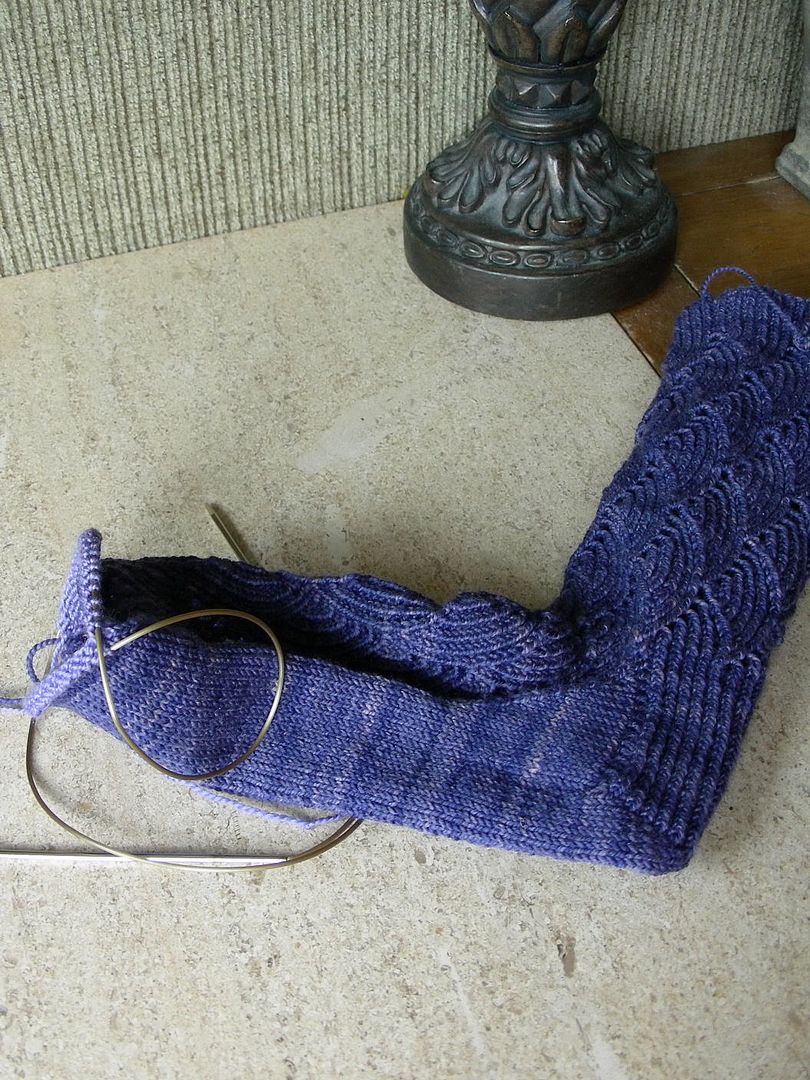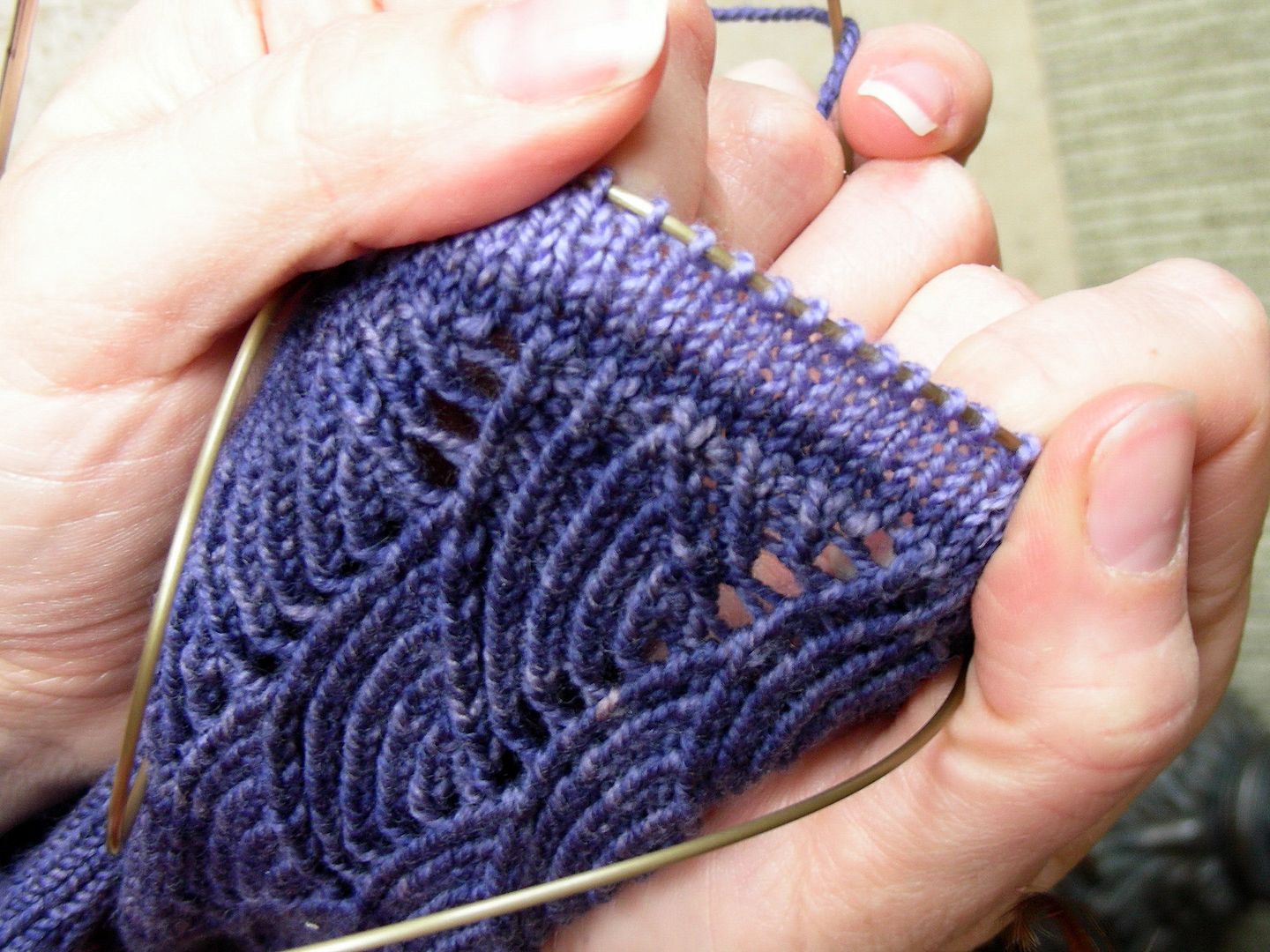 No. Not working. The pattern is way to busy to use a different colour. Also, the socks from my sock pal fit so nicely...and my version is way too tight. So now, I will rip my version out and make a different pair of socks!!
In other knitting news....
Check out
Heidi's hot hat
! Someone knit one of my patterns. This is so exciting. Great work Heidi, it looks fabulous!
A little Spring cleaning brings me to this:
I am never going to finish "River" in this superkid mohair. It's just not going to happen. Who wants it? Two balls of super kid mohair in purple and I'll throw in some
knitpicks alpaca
. I have suddenly realized why my eyes are so itchy when knitting with alpaca...I am so allergic to it! It's up for grabs....if you have something in your stash you want to get rid of and you would like the superkid mohair, send me an email!