Enough shawls for everyone else...this one if for ME!
I love it, love it, LOVE IT!Started:
May 9, 2006 I think...
Finished:
May 16, 2006
Yarn:
Debbie Bliss
Pure Silk
3 hanks with a handful of beads pre-strung
Pattern:
Diamond Fantasy Shawl
. Beaded version inspired by
January One
.
Adjustments:
None really. I swatched on US#5, but didn't like it. I went with US#8 perfect.
I just kept knitting until I thought it was large enough. Thankfully I stopped when I did because after casting off the icord edging...I had 8" to spare!
I definitely don't want the grandma look while wearing a shawl...
(I know CK, fake smile...give me a break, I am trying...I'm not a model...I'm a KNITTER!)
The drape of this yarn is just wonderful...it feels so luxurious, perfect for the wedding I am attending this summer.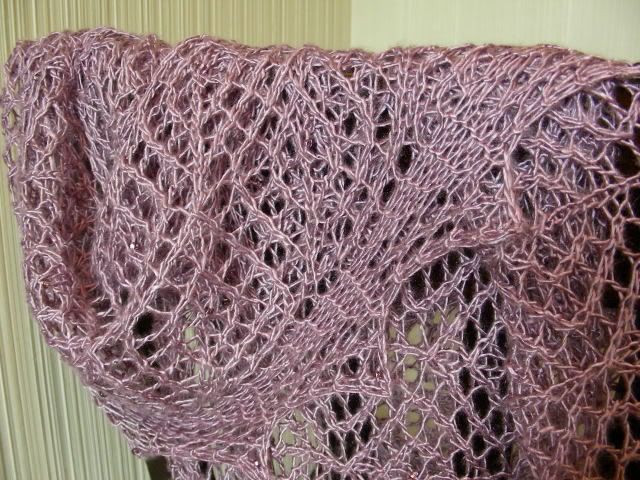 Look, there, right there...you see the beads?!
Yeah, next time, I will not bead on a yarn with such luster!
I am all shawled out...onto something different now.