You knew it would have to happen. This is turning out to be my favourite knit ever...fits so perfectly and now this.
Tell me what is wrong with this picture...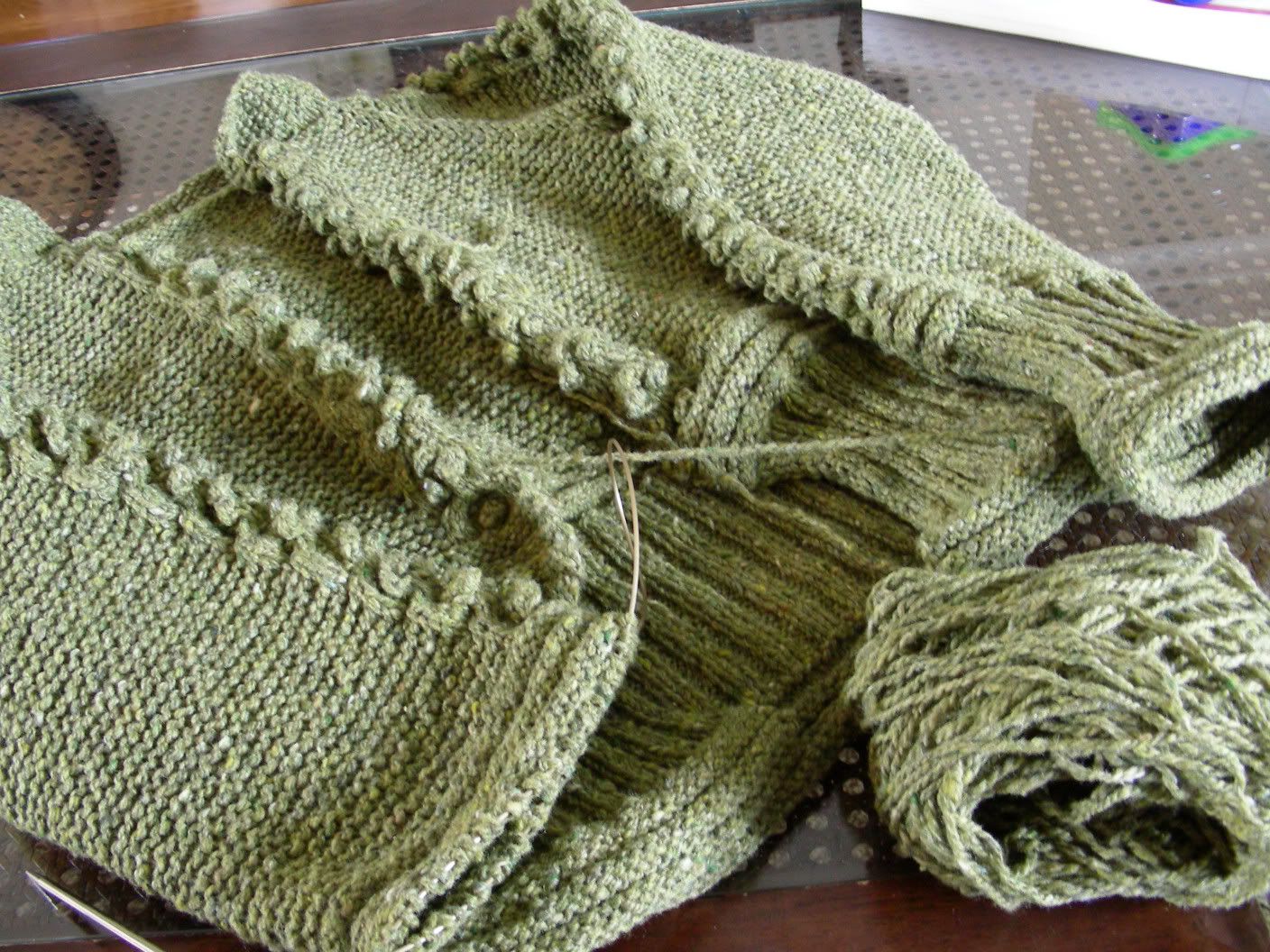 About 5" of the sleeve to go...then I also have to knit the button bands. Yes...that is all the yarn I have left.
I don't even know how many balls I started with or how many I have used. I have searched the stash...the scraps...the 1/2 balls...no more left. I think I started with 11 balls of Jo Sharp Silkroad Tweed Aran. I know I bought it at my LYS last year...maybe...just maybe they have some left.