Did the brave knitter find the yarn for the button band?
Will she over-block it?
Will the appropriate buttons be located for such a fabulous sweater?
Will the cold weather hold out a couple more days so it can be worn?
Better yet, will it be completely dry to wear on the weekend?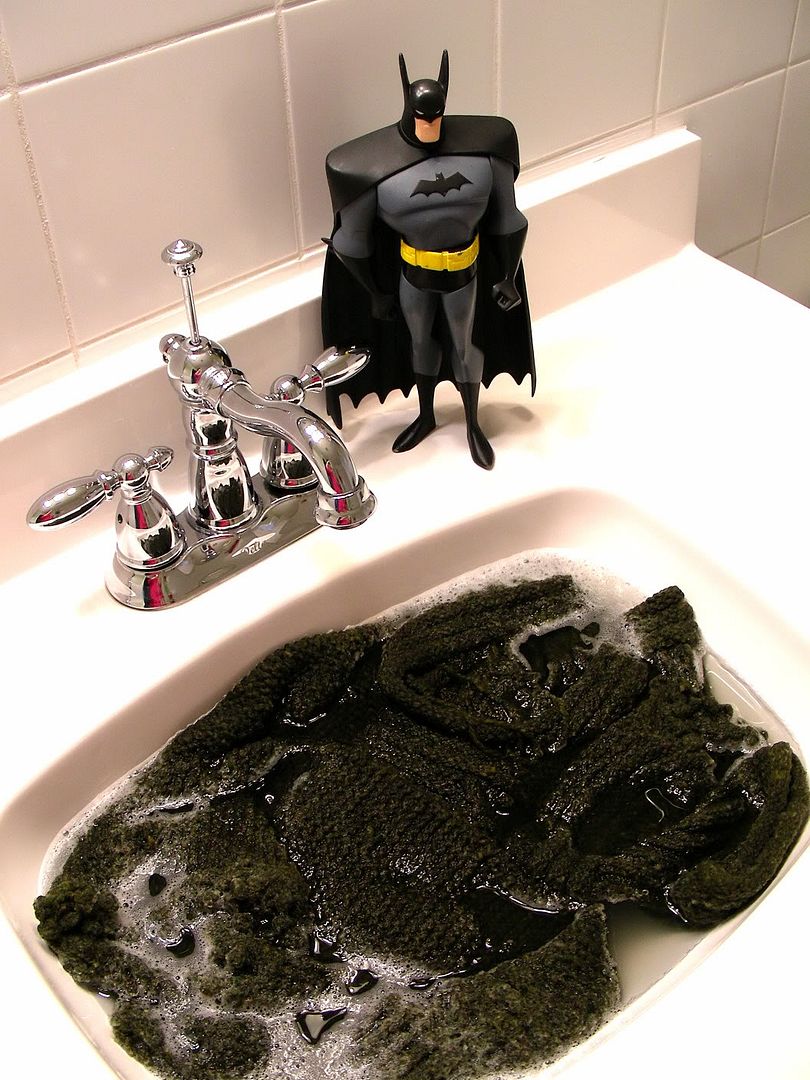 Stay tuned. Same Bat-Time (well, maybe)...same Bat-Channel...