Don't get me wrong, I am really loving my Forecast sweater...but with the tastes of spring weather that we have been getting, I really don't want to finish knitting it.
I just have the right arm to knit and the button bands. I am so close, yet, I just don't want to knit it. I sat down the other night and forced myself to knit the one arm. Sometimes I just have to do that to finish. Here is a close up of the 3 stitch bobble I am making instead of the 5 stitch bobble.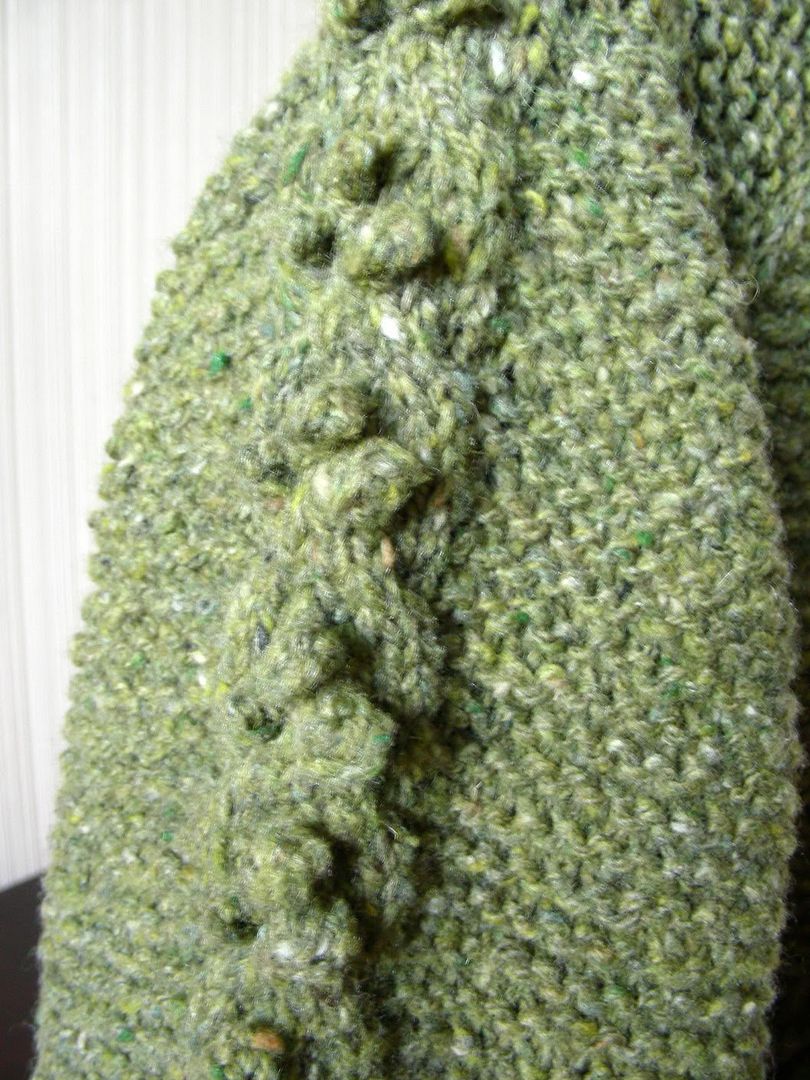 Thankfully it is calling for snow tomorrow...maybe I'll be able to wear it once this year. If I knit the next couple days...I'll be able to wear it this weekend...