I caught the bug. Well, really, I needed a traveling project when I finished the lace leaf socks...so I cast on for
another sock
.
I am glad to read that
I am not the only one
who can't read the name! It's not that I can't read it...my brain swipes over it and comes up with pomtamus...like Hippopotamus. Don't ask.
I used the tubular cast on from the lace leaf sock...and it is looking lovely!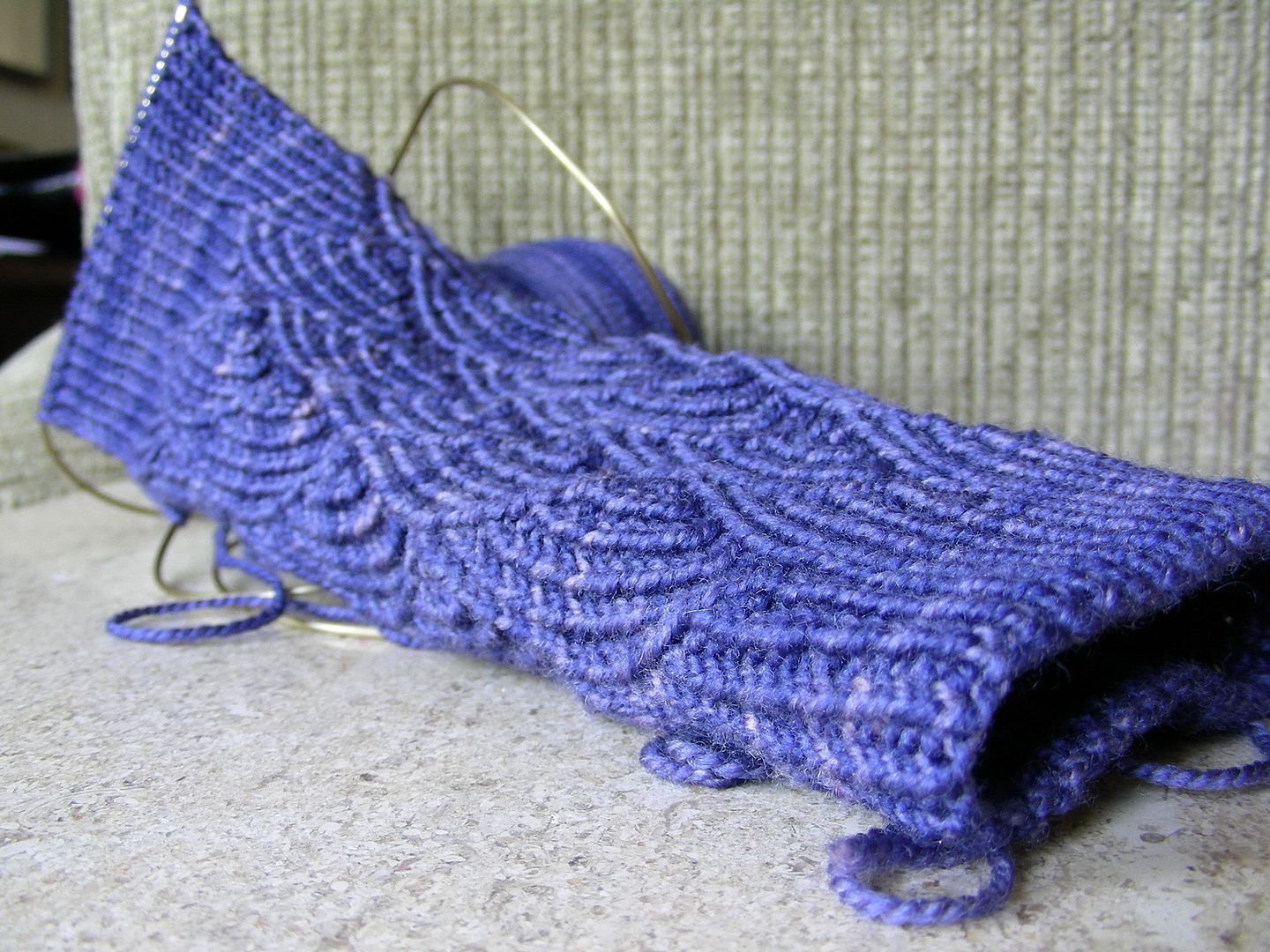 Also, I did finish a seventh repeat on the shawl and the icord edging. I love this edging. The technique is new to me. Maybe I'll show you how to do it...for those that have never done it.
Now the shawl is blocking SEVERELY! Don't you love it when it says "block severely". The rough and tough side of knitting.
Here is a peak...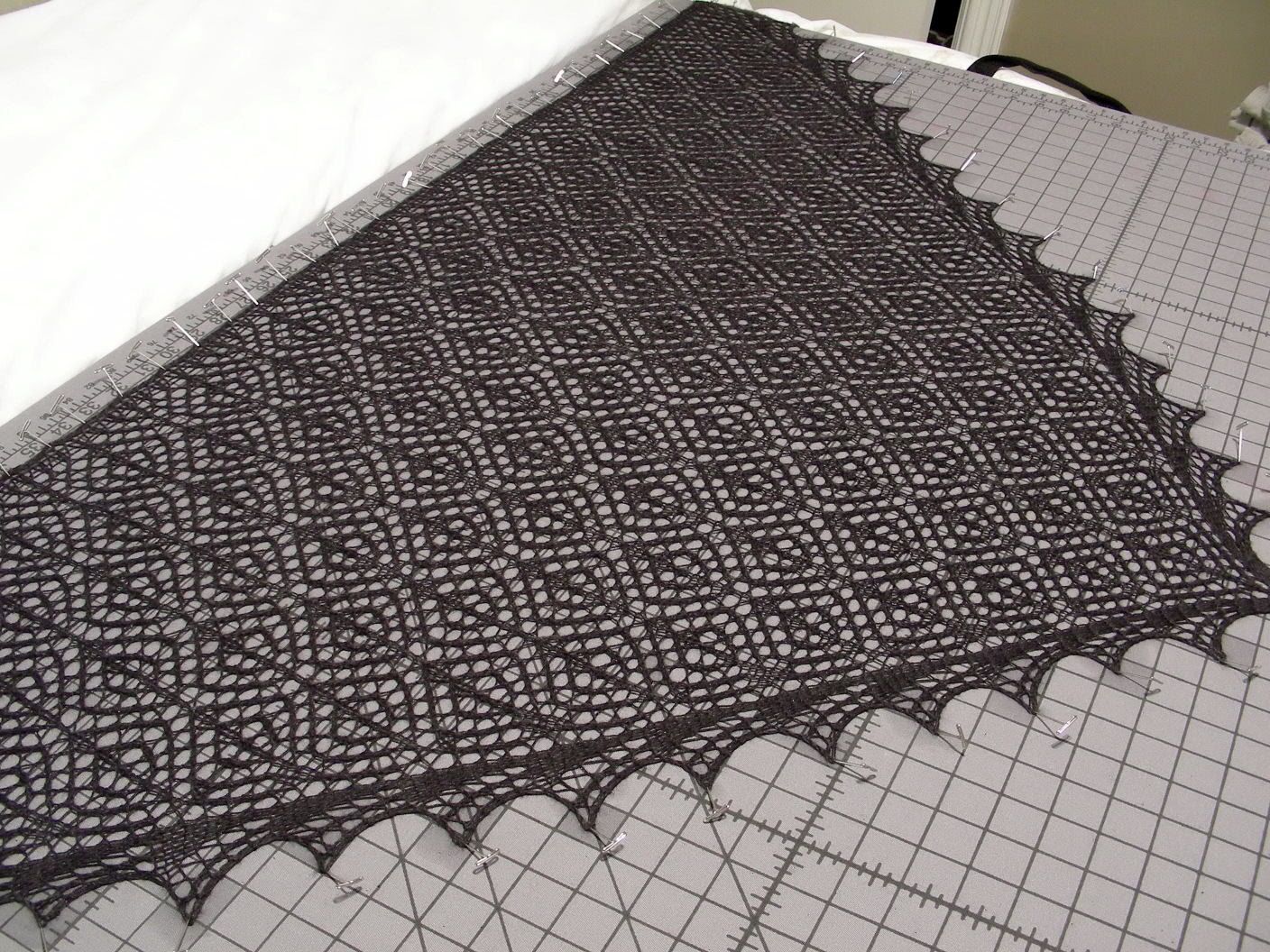 I'll have the official FO on the shawl tomorrow.