So you knit someone some gorgeous socks...then what? What happens to the socks? How does the yarn hold up?
Well, I went for a little visit this weekend and got to see mom's
canal du midi socks
. Now, my mother wears the things I knit, ugly or not. I mean she wears them...as soon as they are given to her...and I don't know when she takes them off.
I must say that I am happy with the Regia Silk.
Here they are...oh mom, they even have stickers stuck to the bottom...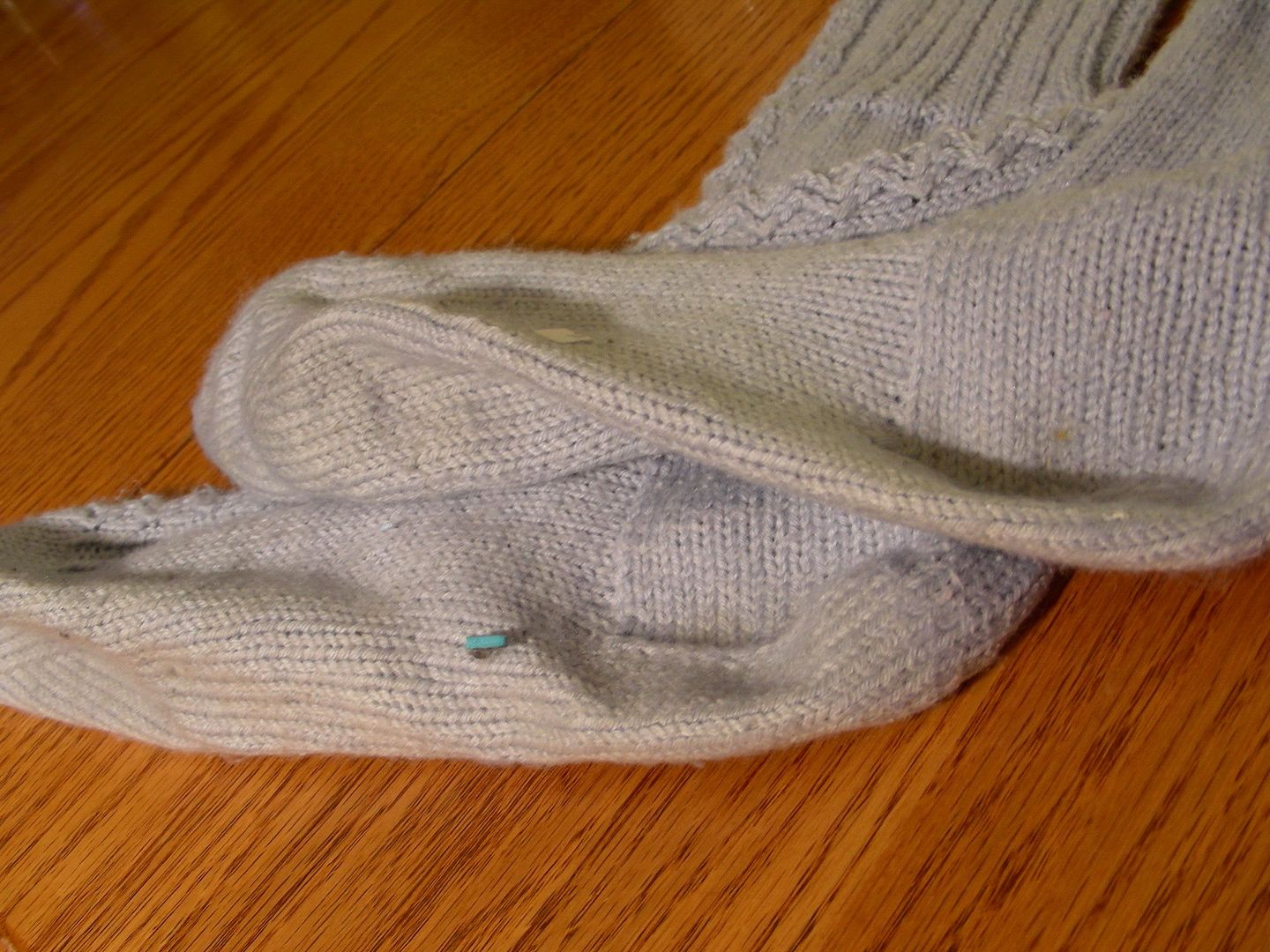 I have one complaint about the bottom...that of which I haven't been able to solve yet....they get dirty. As all socks do, the bottoms have been stained with dirt. (mind you I did see her walking around on the back deck with them on, this may be the dirt...I am not saying your floors are dirty mom!)
I don't know if you really see it in the photo...but they are dirty. I soaked them in eucalyn then decided to put a little liquid dish soap on the dirt and gently rub them. It took most of the dirt out, but you can still see a stain.
Help! What do you use?
Here are the heels...with a little pilling, but nothing that I will worry about.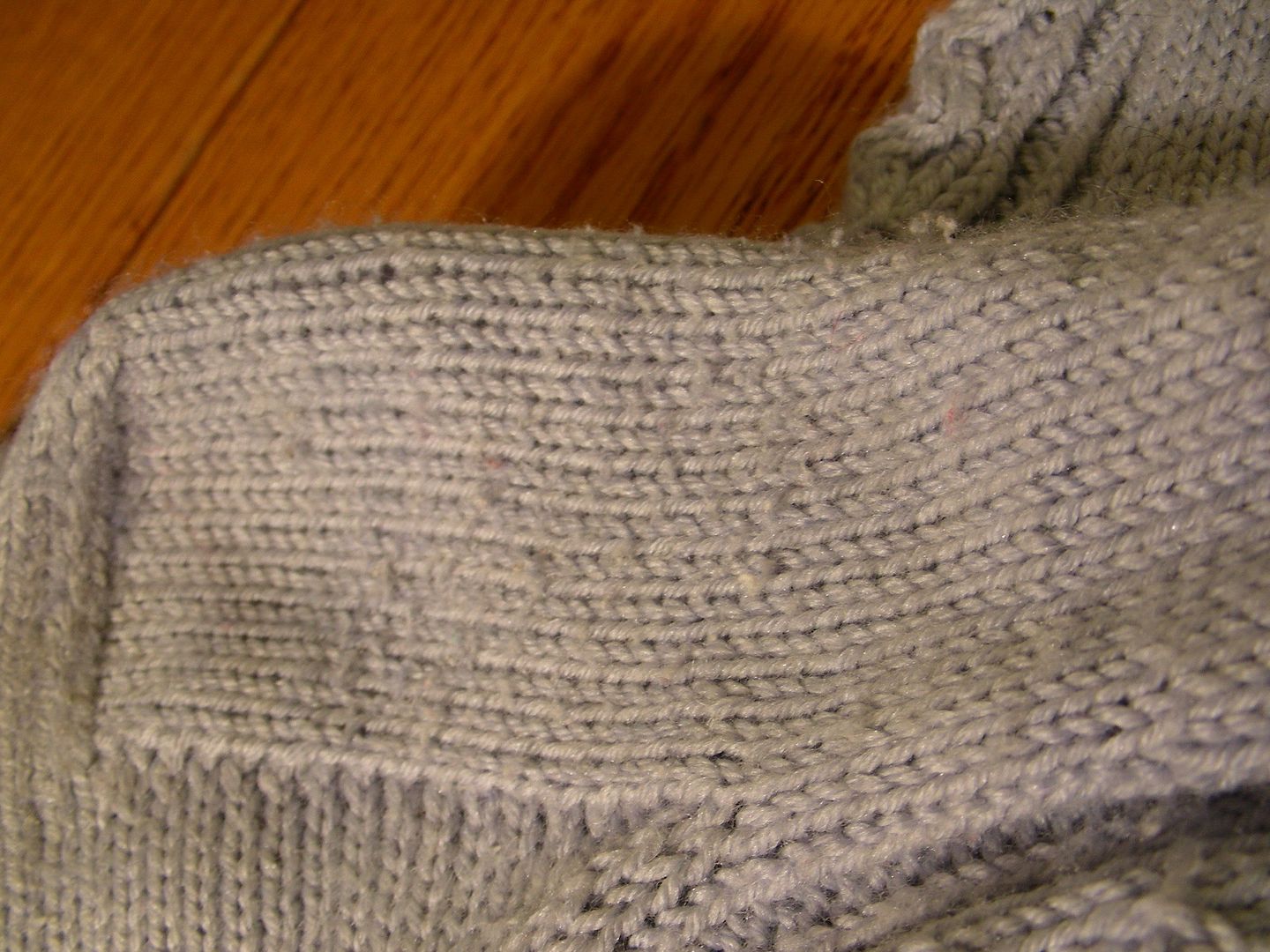 I don't think this is bad pilling. Now, I wish I took a photo of the
other socks
I made mom. She wore them constantly. I knit them from some knitpicks sock yarn. WELL there was some serious blurring and pilling...I cleaned them up and they looked just fine...I guess you get what you pay for. Another note on those knitpicks socks, I put them in my washer on the delicate cycle with my other hand knit socks. They felted a bit. Not a full felting, but they were stiffer after the wash. Again, you get what you pay for.
Finally, another note on Regia Silk. I found it with a sparkly thread spun into it!
Regia Shine
. Imagine a shawl made of that!