Ok, they're not blocked...but I just can't wait any longer.
The Canal Du Midi Socks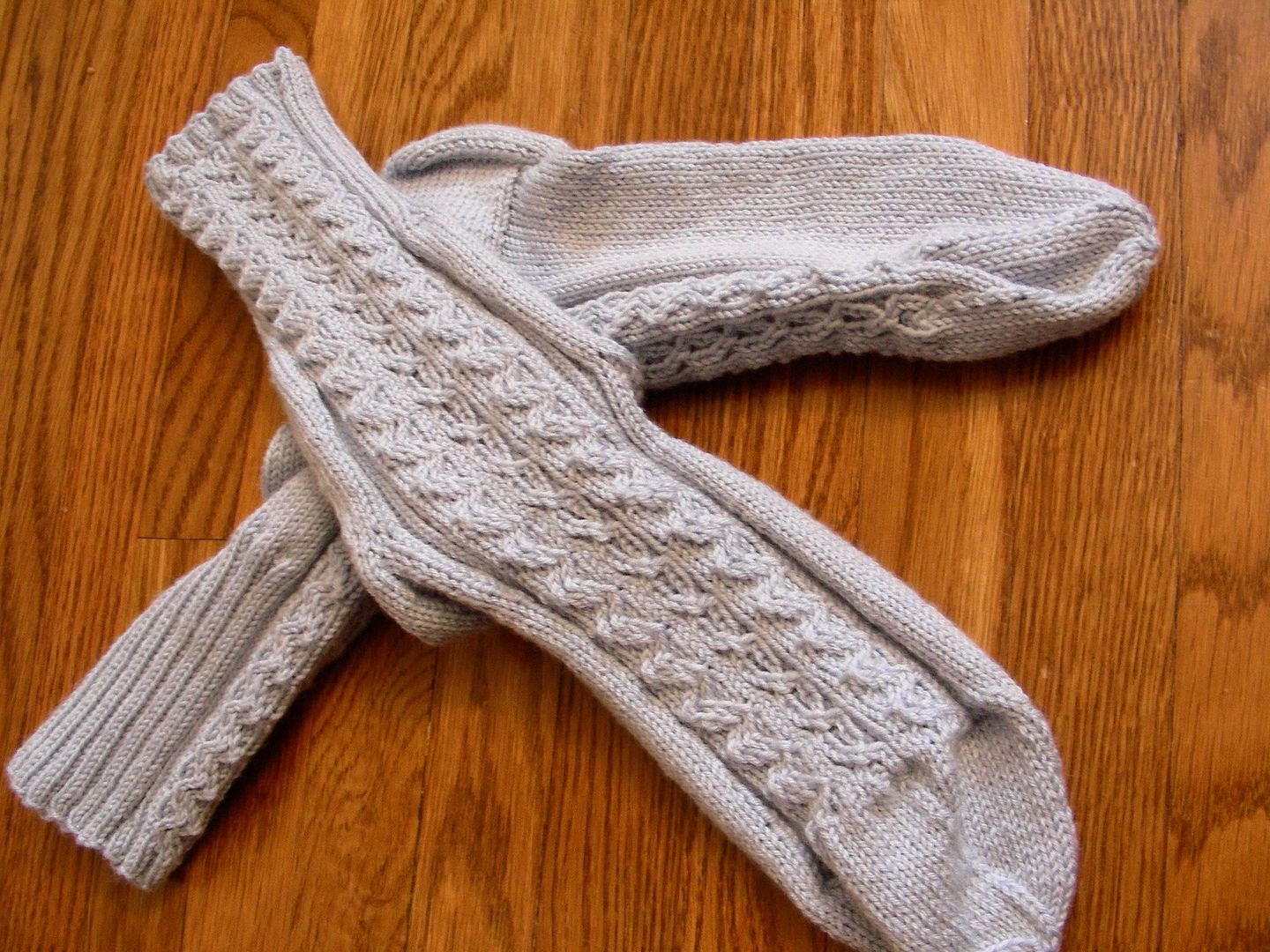 Started:
January 16, 2006
Finished:
February 7, 2006
Yarn:
Regia Silk in pale blue
Pattern:
Canal du Midi socks from Nancy Bush's "Knitting on the Road".
Adjustments:
The pattern makes a very stretchy sock...similar to the "Go With The Flow" socks. I had to shorten the toe once I tried one on. I took out the 1/2 of plain st st and just started the decreasing.
Here is the heel. Although it won't be nearly as durable as other heels I have knit, it's simplicity compliments the heavy pattern of the sock.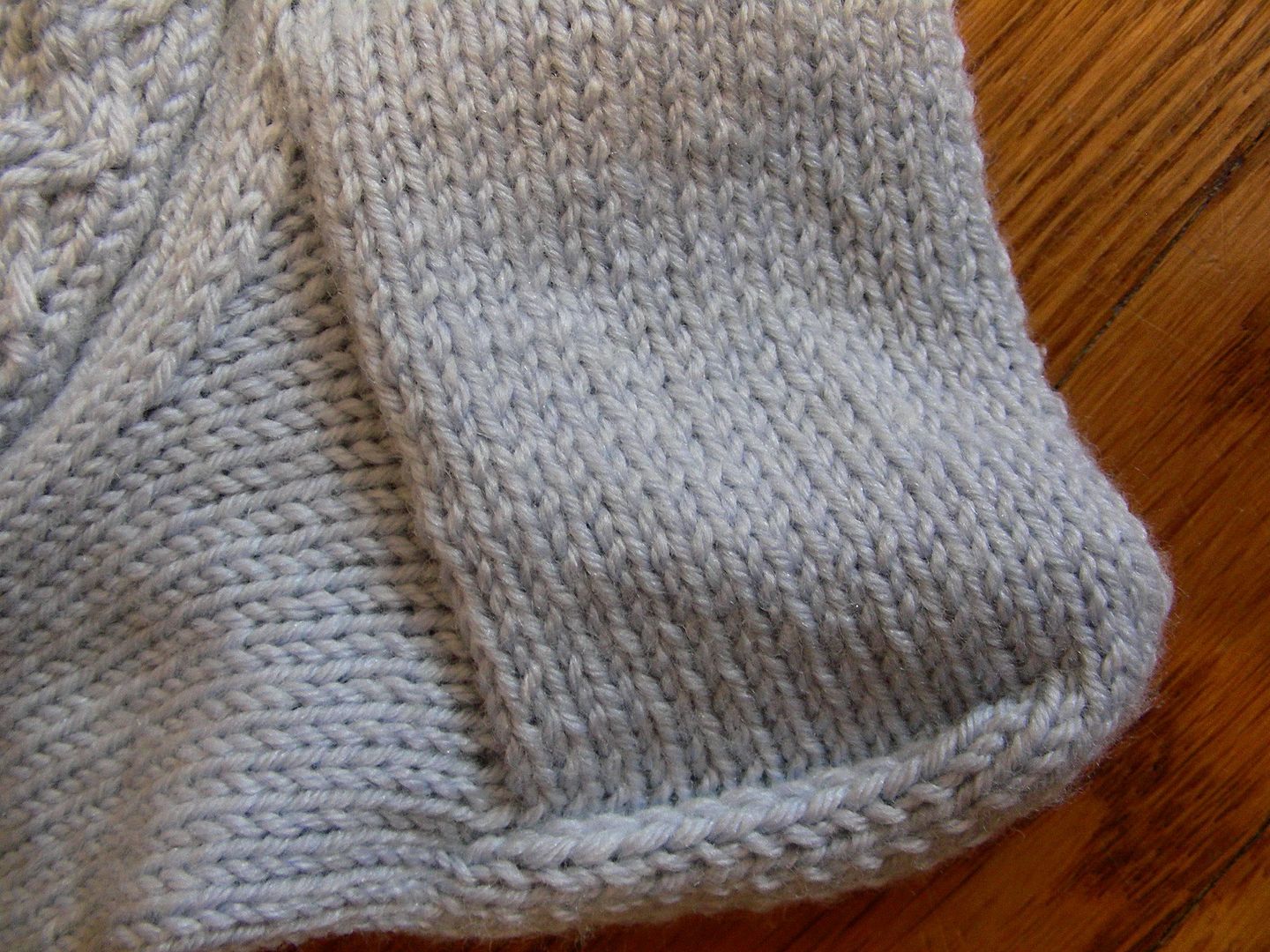 The toe is also very interesting. I love the shape it makes. Not too pointy, but fits the toes just right!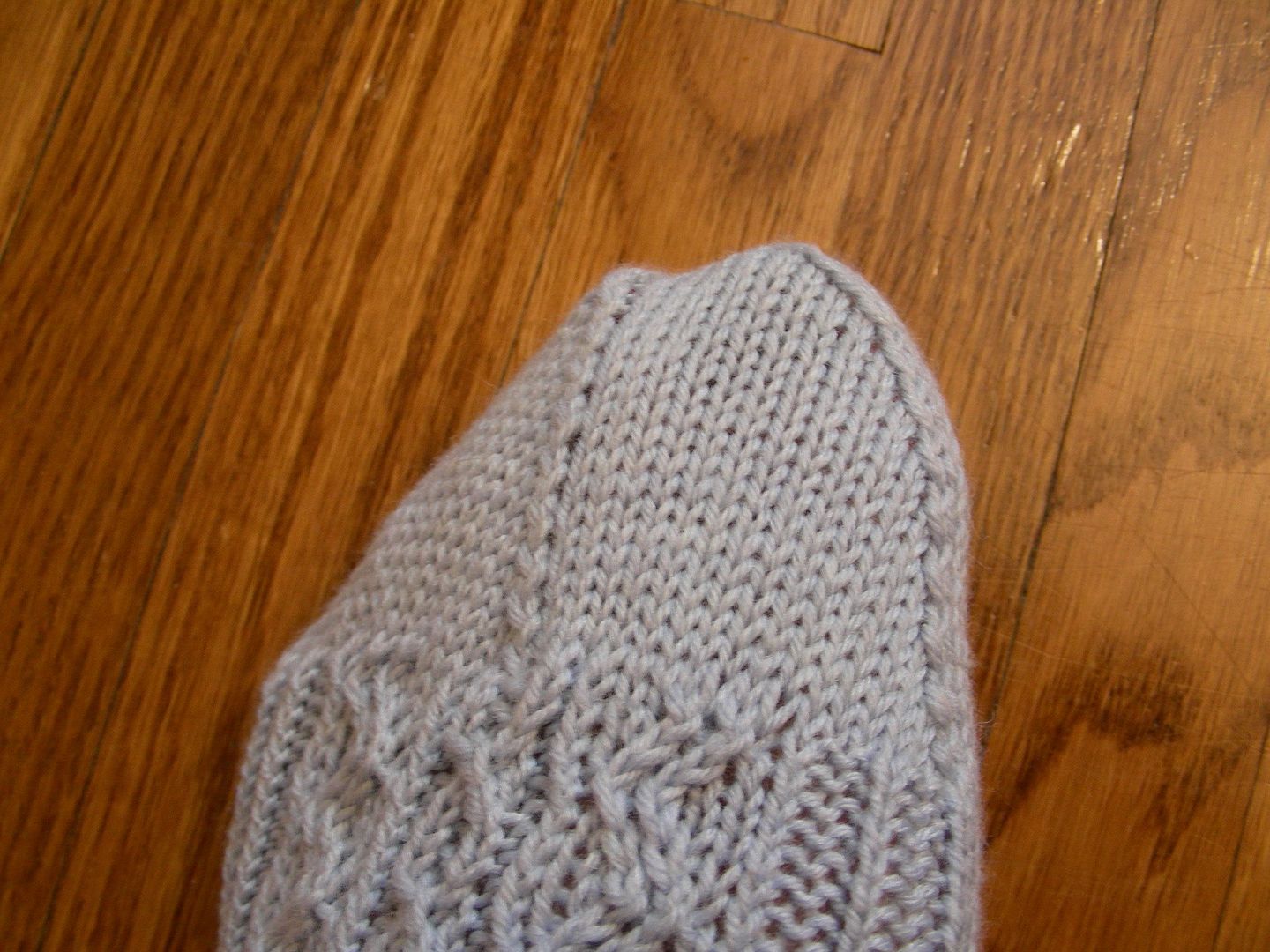 I enjoyed knitting this pattern cuff down...it seems like it had been so long. You certainly have more choice in heel and toe patterns from cuff down.
Once shortened, it does fit snuggly on my foot. It should fit Mom's foot perfectly. She likes her socks loose.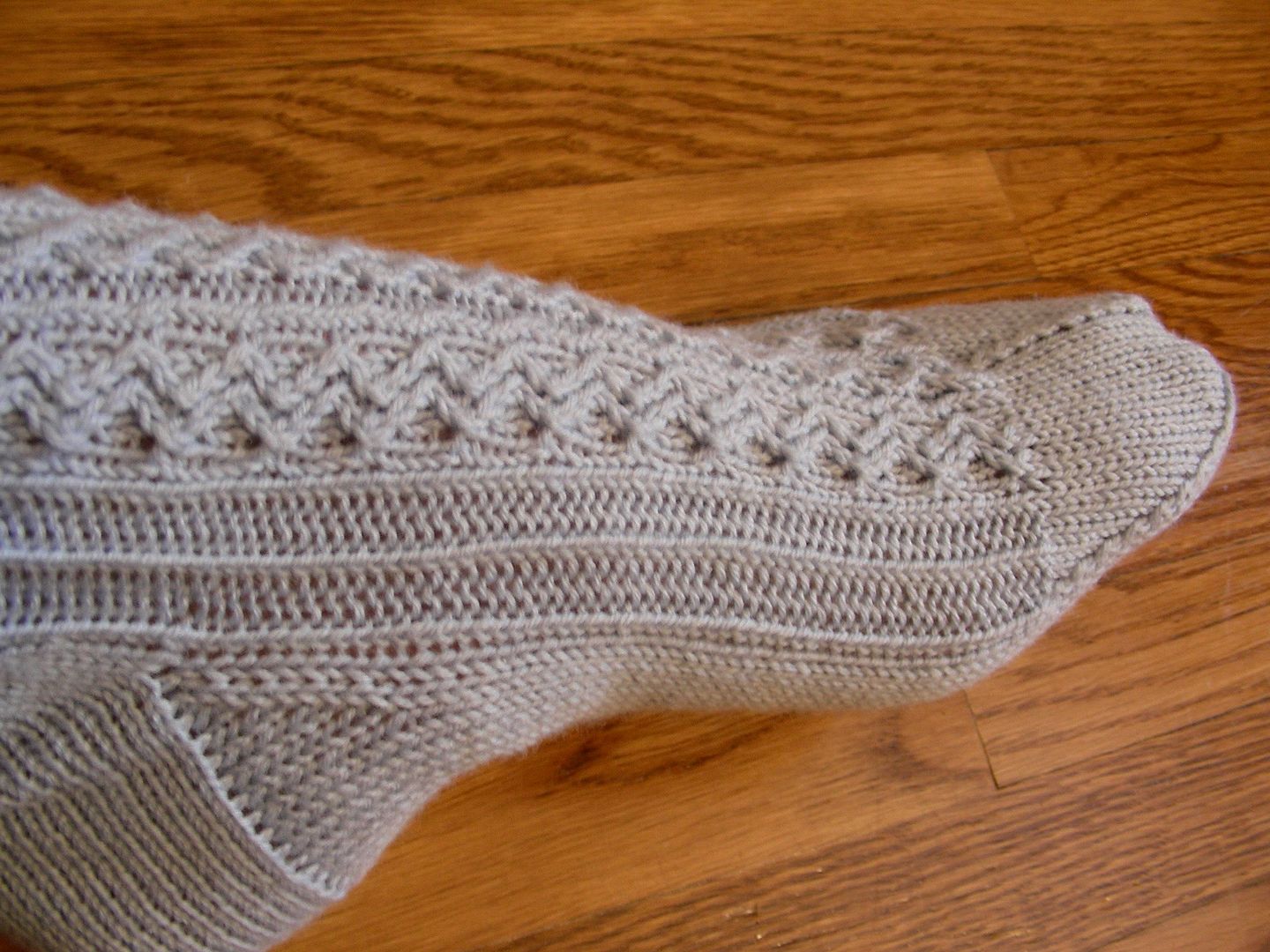 Happy Birthday Mom!
They'll be here when you return from Florida!
Speaking of socks...I have also joined the many knitters of
sockapalOOOza
. I am really excited about this round. REALLY. THAT'S ALL I CAN WITHOUT SPOILING THE SURPRIZE;)