So I joined the KAL for Rowan's River, bought the yarn then never started it.
I don't know what it is about it. Maybe it's because I have read how boring it is to knit...maybe it is because I am not the biggest fan of mohair...maybe it is because I had started it a couple times and didn't like the large yo holes and the fact the mohair sucks to frog...I just don't know.
Well, I forced myself to start knitting it. I decided to use smaller needles (US#7) which will give me more of a scarf than a wrap, that is just fine with me.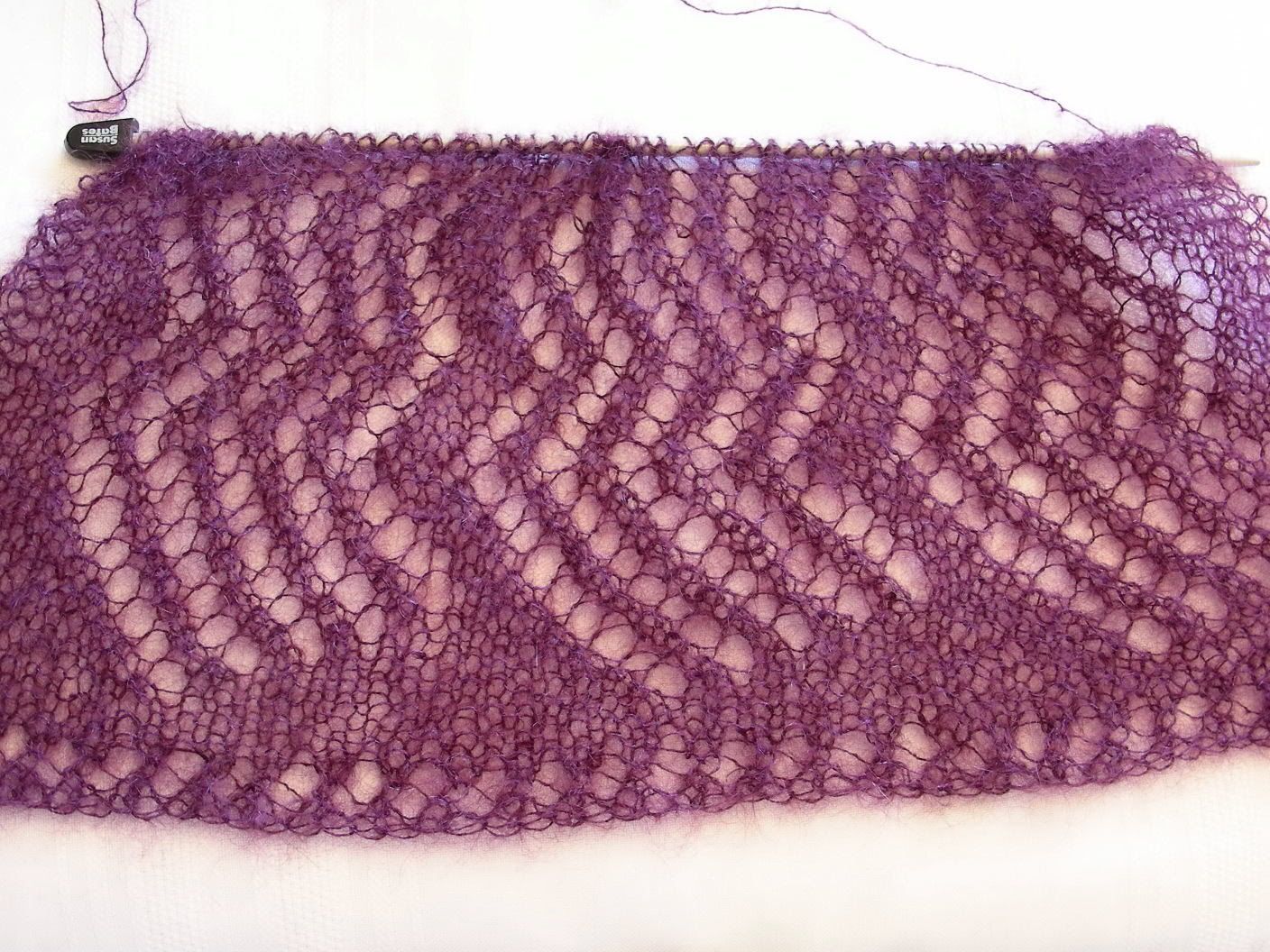 I don't own the proper needles for lace knitting. I am knitting on some susan bates straights...which are a little too heavy for me and the tips are too dull for lace. Addis are not even an option for this type of knitting. I don't really like the grab of bamboos.
The search is on for lace knitting needles!
I am not totally committed to this knit.
I will be cheating on River...sorry.
Just what with?
I have searched through blogland...spying on what you are knitting, what you have knit...looking through your blog roll for more inspiration. Nothing.
I would like to knit a shawl/wrap/scarf for Grandma...but nothing has grabbed me yet.
I also have two babies on the way...not mine!
When it doubt...look at Debbie Bliss patterns.
Check out this
shell
made from her new yarn Pure Silk. Hmmmm...with a little added shaping it may be perfect.
How about some gorgeous cabled cardigans?
Grace
and the
Cabled Jacket
. Possibilities.
I keep my eyes on this little
baby knit
. I love it. I do have a 50% chance that someone will have a girl.
I just don't know yet. I'll finish up my sockapal sock this weekend and paddle down the river...but other than that....