It has failed me. My
squeeze technique
. Go figure.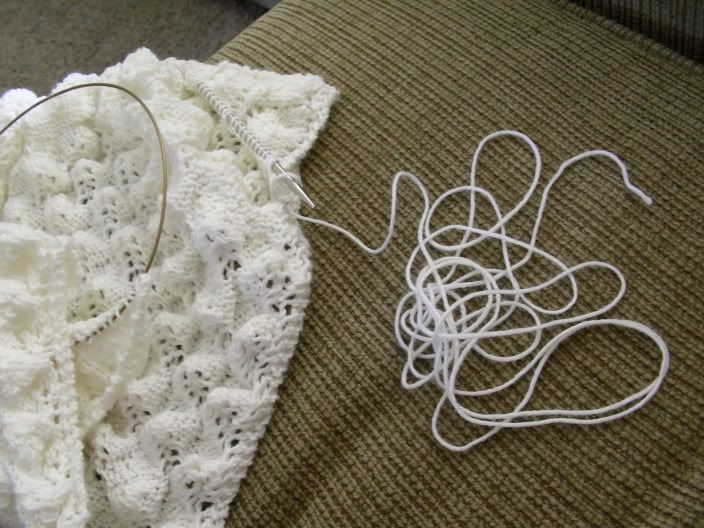 Ready to cast off....not enough yarn. I know what you are saying...yes, those of you with measuring tools, scales and such!
And I thought I could have done one more repeat! HA!
Off to the LYS to get an entire ball so that I can cast off. Thank goodness this yarn is
splicable - spliceable?
(is that a word? With the current scrabble games at night with the hubby...I need to know so that I can tuck it away for when needed! "It's a knitting term"....yeah, I use that one alot!)
I was able to cast off...don't worry I will use the rest of that regia silk ball;)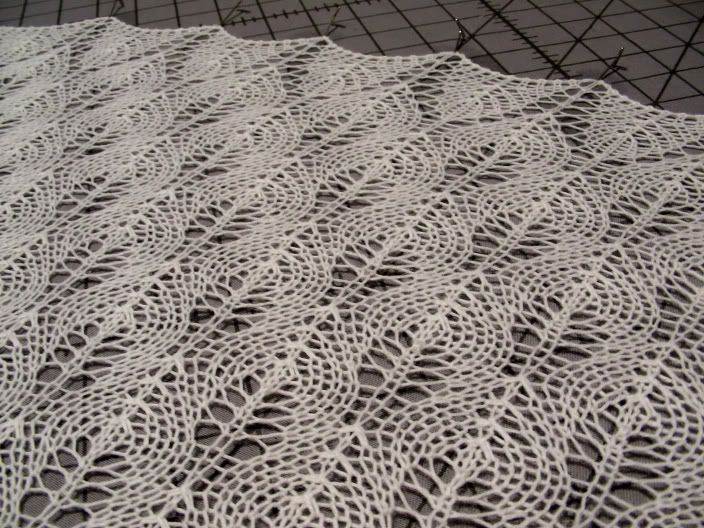 Dry my little shawl...dry.