Ok, my sister is down for the weekend and just stepped out to a birthday party, my husband just went to Home Depot....so it is the perfect time for taking photos of an FO!
Sorry, I didn't dress up for this one! I must say that the bright tshirt helps to show it off thought!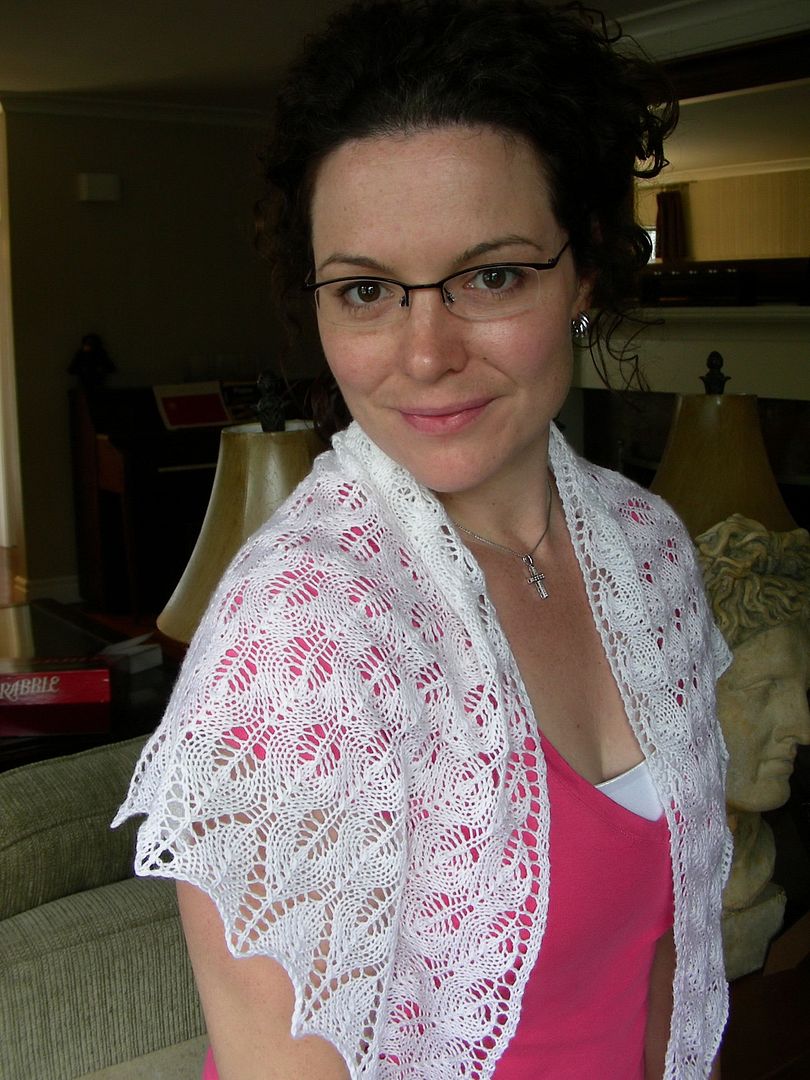 Here is the back and wearing it as a scarf. Under or over a coat is just gorgeous!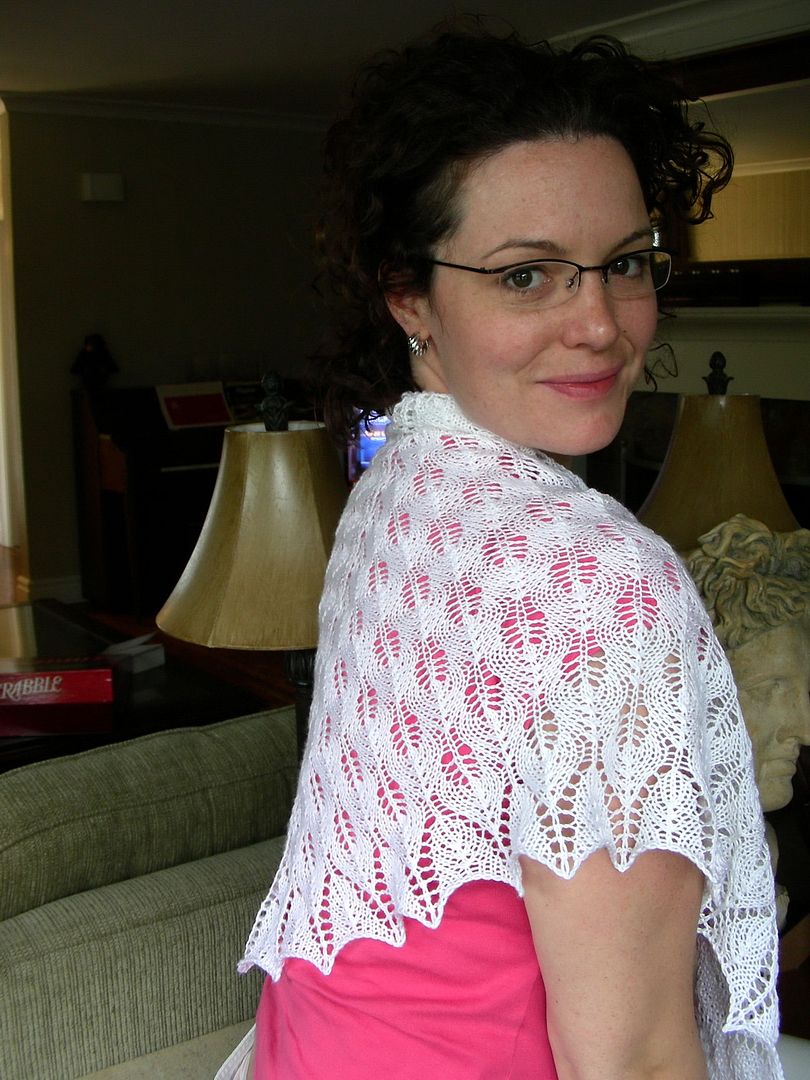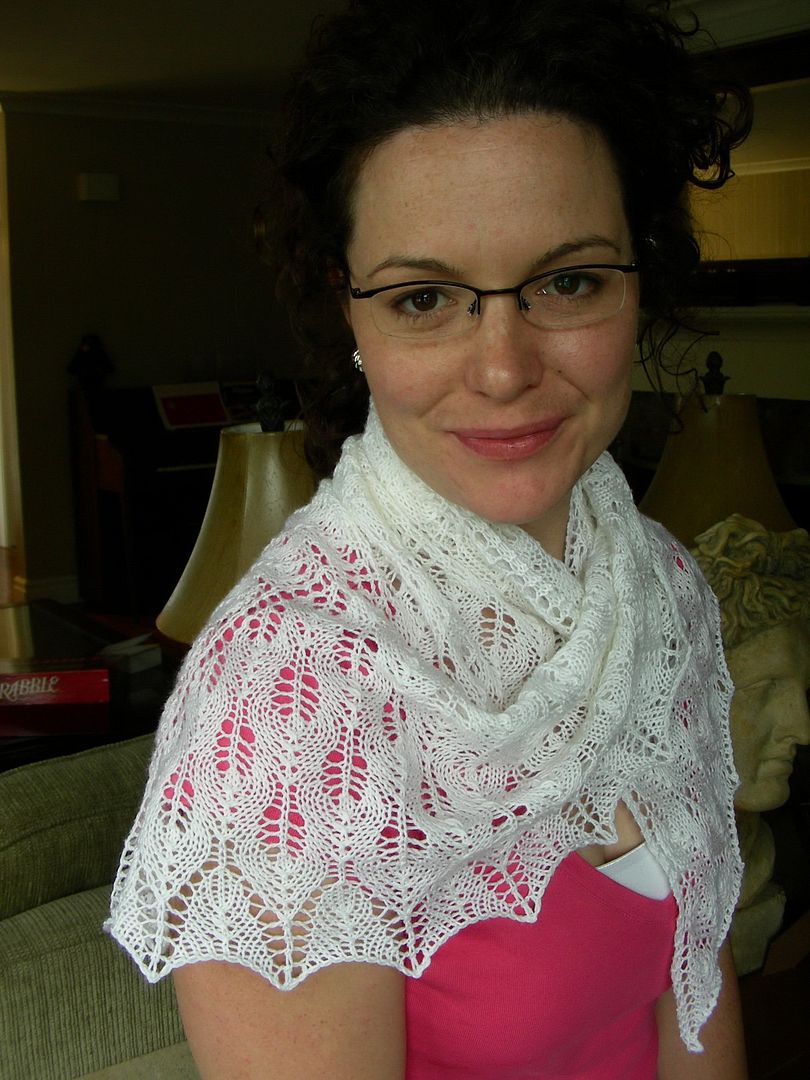 Started:
April 21, 2006
Finished:
April 29, 2006
Yarn:
Regia Silk
...of course.
Pattern:
Sheltland Lace Shawl from
Wrapstyle
.
Adjustments:
Well, I didn't follow the number of repeats, I just went with wanting to use 2 balls of regia...
we all know how that worked out
. The size is perfect I think. I don't really know how they made the edge so pointy...well I don't really like the dramatically pointy points! So my points are a little more subdued.
Notice the scrabble in the background...thanks so much for the challenging words;)
gorgeousnessfantasmagorically incredulousFantasmacredulous
and my favourite...
"
quoxzak
" yeah - It's a seven letter knitting term. It means "to wait patiently while a shawl dries." from
purl needlemeyer
. I think I figured around 122 pts for that baby!