I am very nervous when knitting involves scissors. This seriously gets my heart pounding. Extreme knitting....feel that adrenaline rush.
The idea is to "clip"...yes with scissors...the area you want to add the thumb. Why? I don't really know. I
do
know there are other ways to get the thumb in here...but this is new and fun...a rush...whatever...LETS CUT!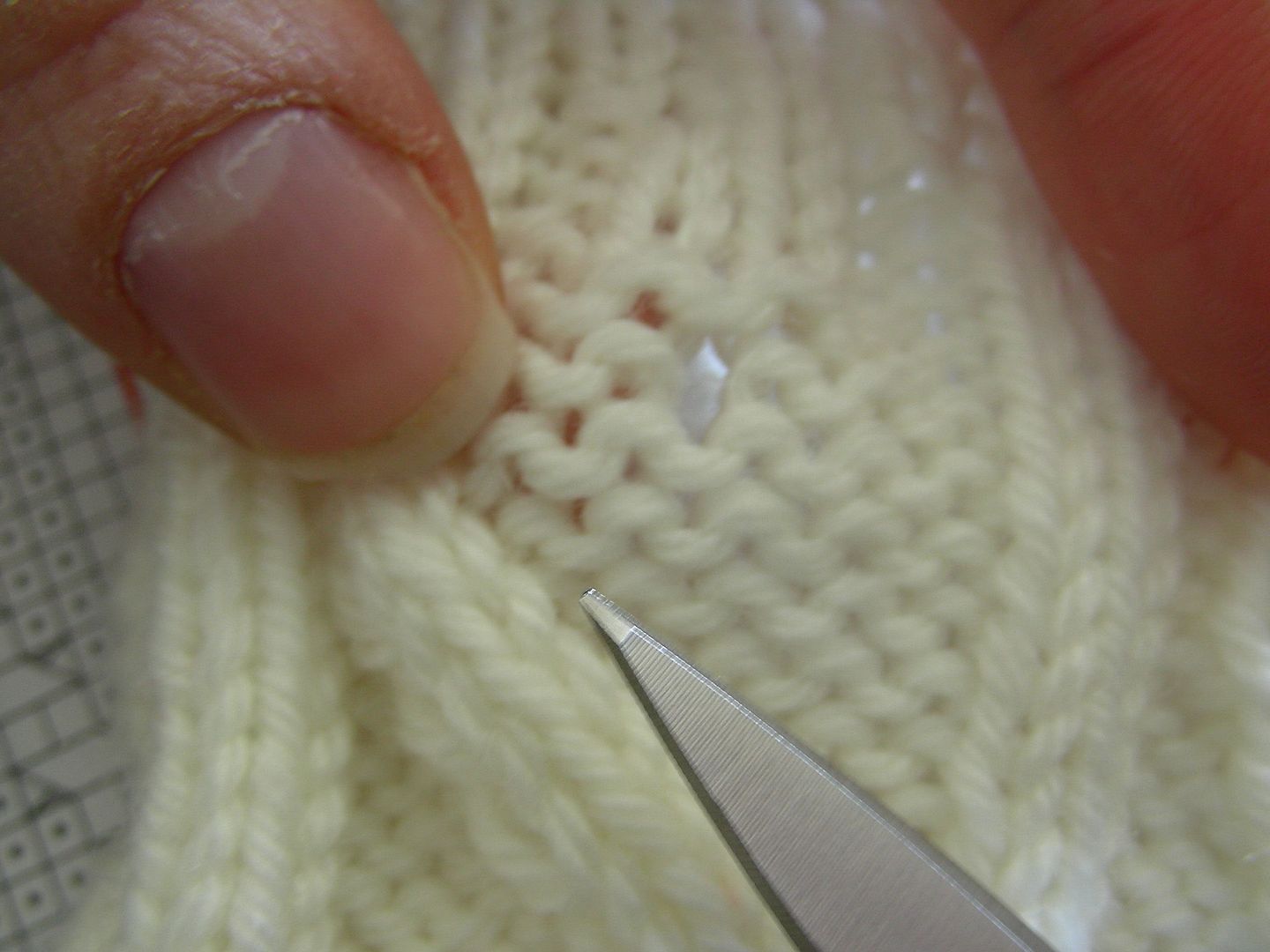 (Please note, after seeing this photo...I had myself a little home manicure and pedicure...sorry, I've been too busy knitting!)
Now, you unravel some stitches...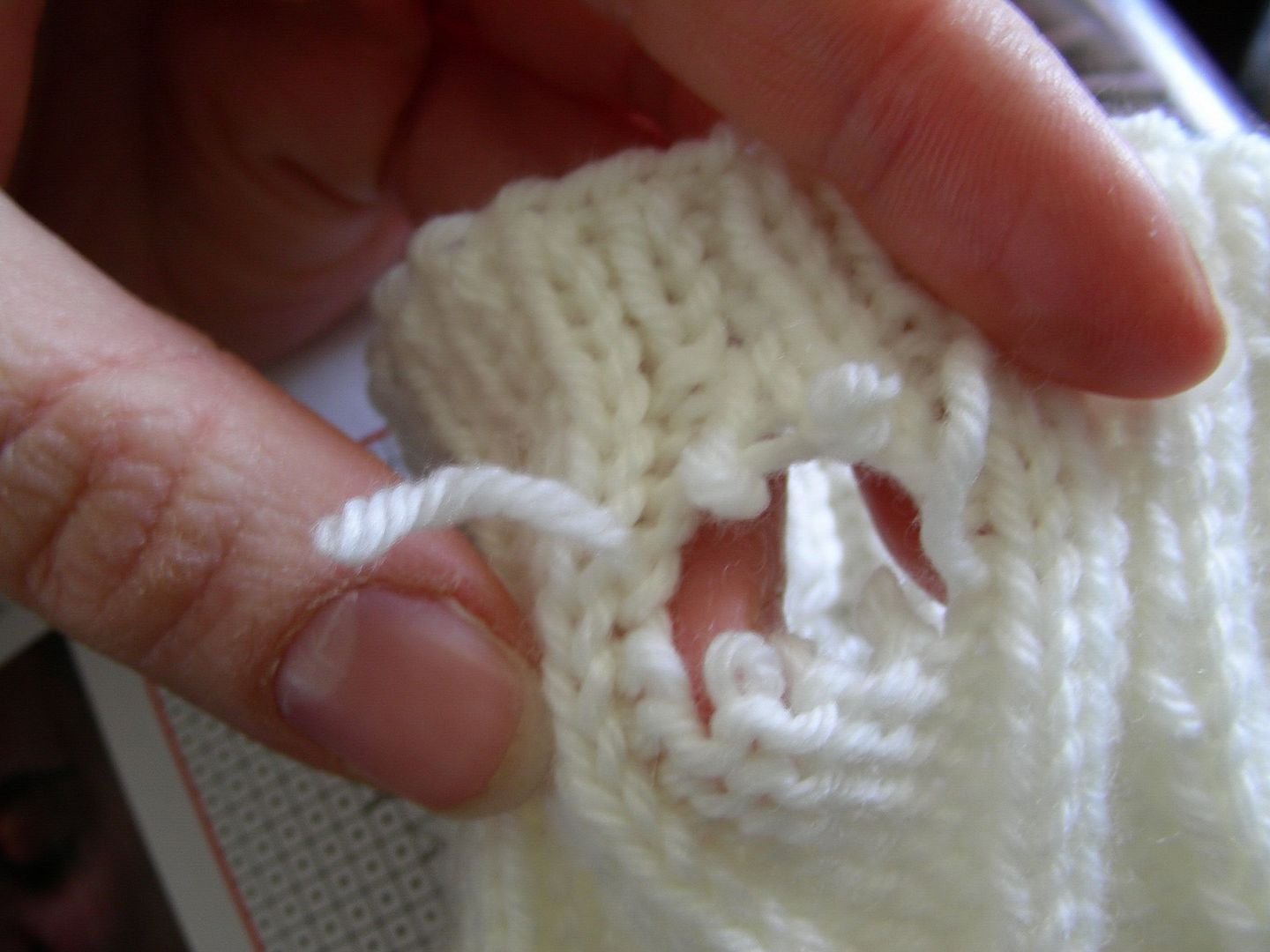 Then put these live stitches on your needles...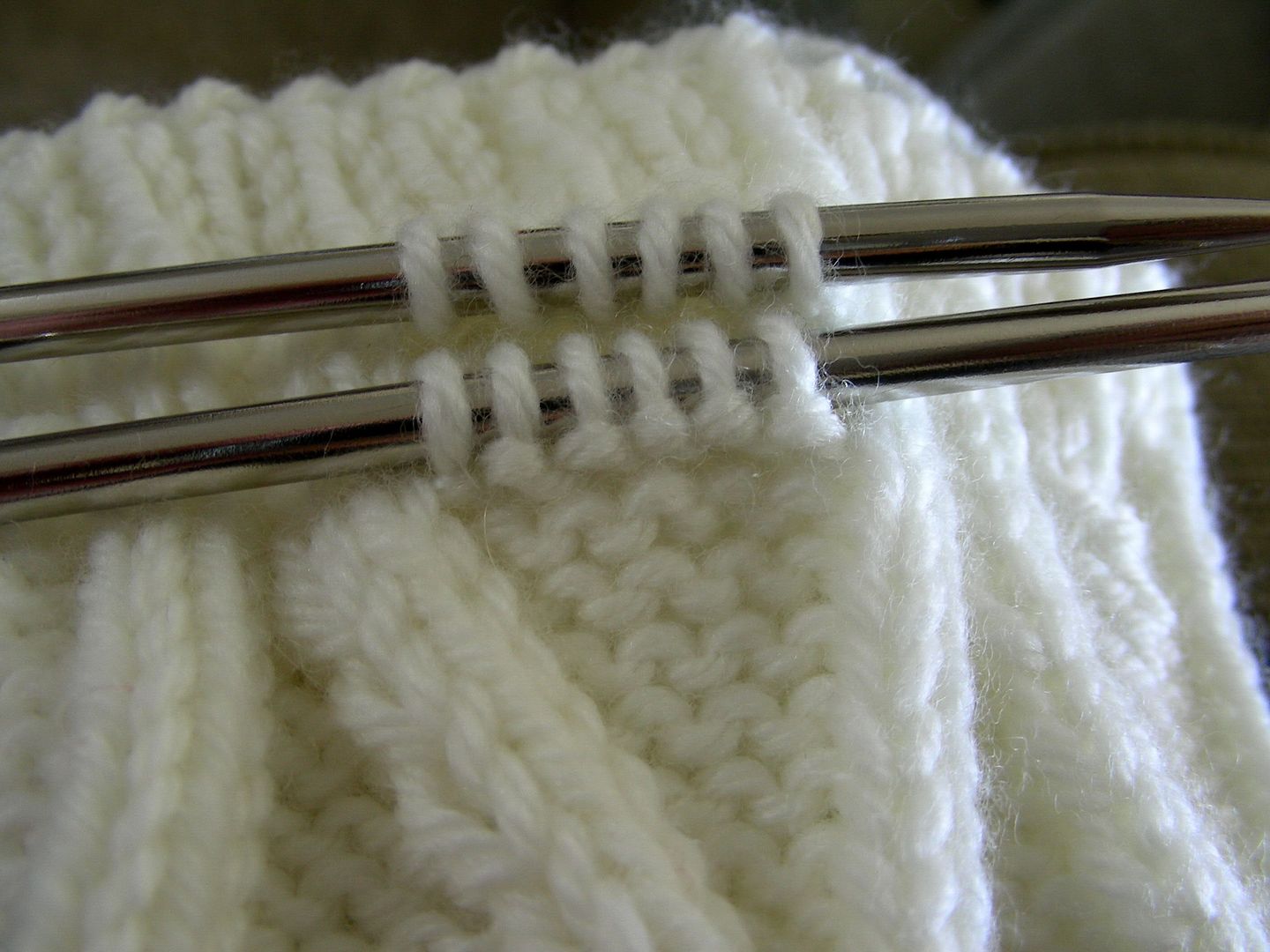 Pick up some stitches at the edges, knit your thumb and then weave in those tiny ends from the "clipping"...
Voila! A thumb!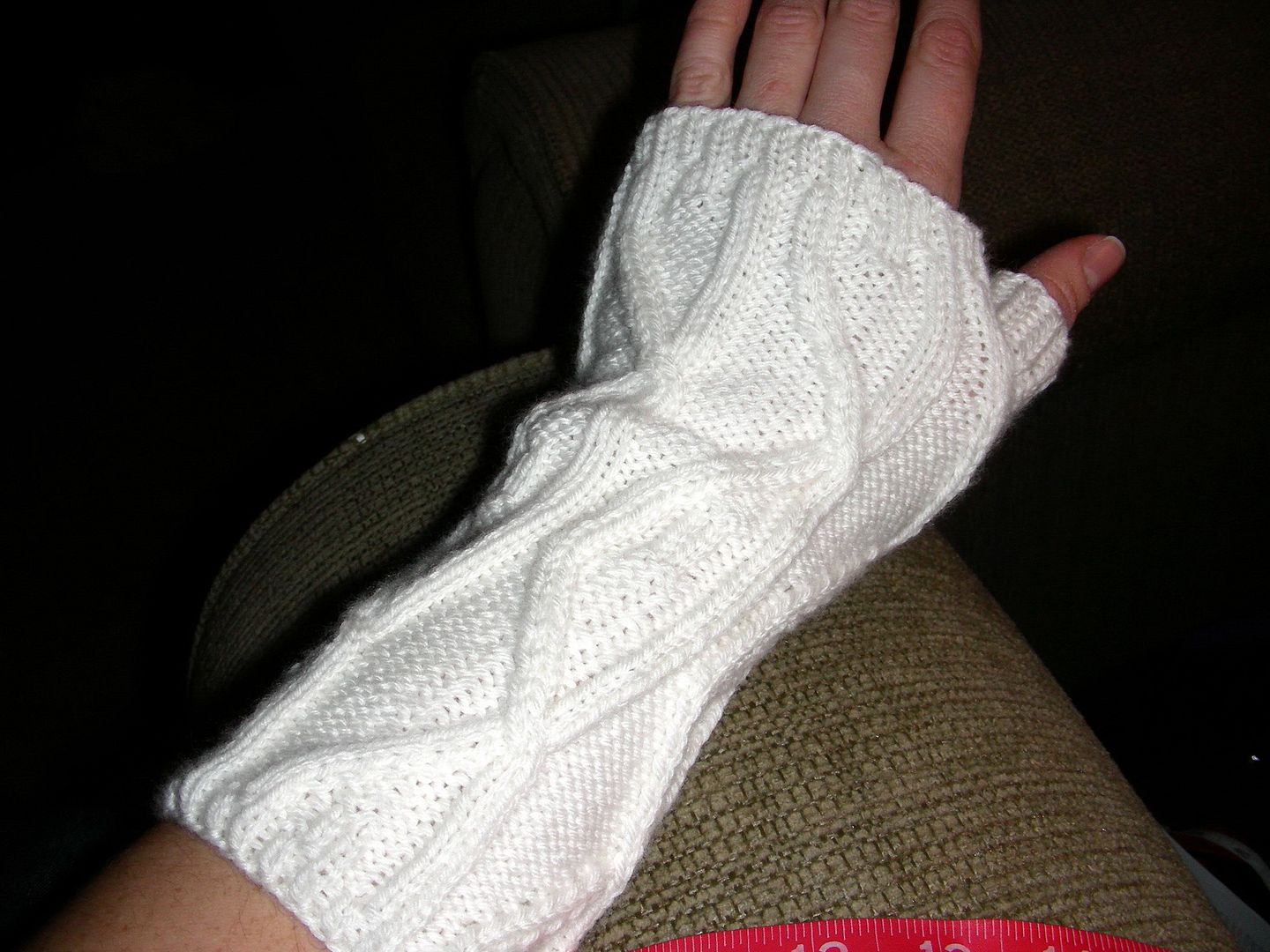 I did it! I am loving this fingerless number. I am not making the pom pom...I am just not a pom pom girl.