My Komi Mittens are done. Let's just say that they were a learning experience...but purposefully so.
You may or may not see the second mitten on the bottom sticking out a little...well, it is about 1/4" wider and longer because I did it stranding with two hands. Not the best idea to switch knitting techniques when 1/2 way through a pair...but I had to master it. As you can see, blocking helped the stitches immensely. I still have some wonky stitches on the edges. Some are pulling the strands too tightly and some are an attempt at weaving in to carry the strand. Learning here.
I must say that they do fit like a glove! Ha. Sorry.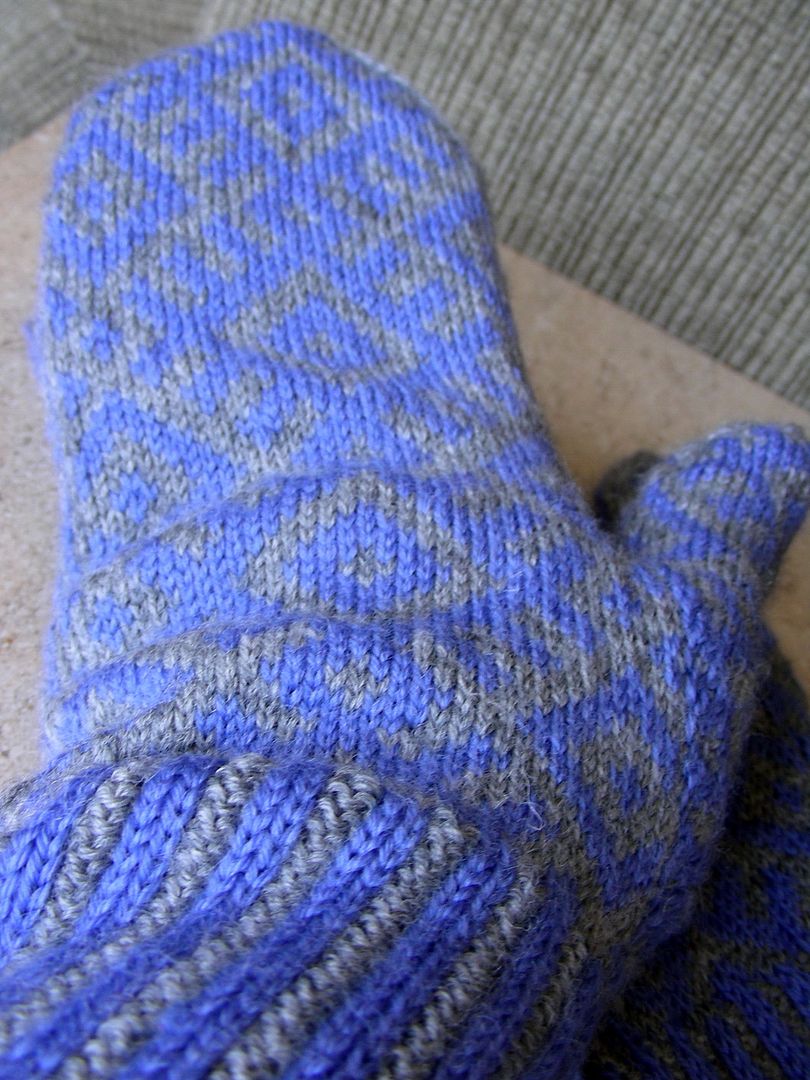 I am glad that I finished them. The yarn did soften up after a wash. It is great for mittens. I totally enjoyed knitting these. I love knittng fair isle. It is just more interesting to me.
Mom really like them, so they were gifted to her. I wouldn't normally gift something knit for learning purposes, but I know she will wear them for walking doors.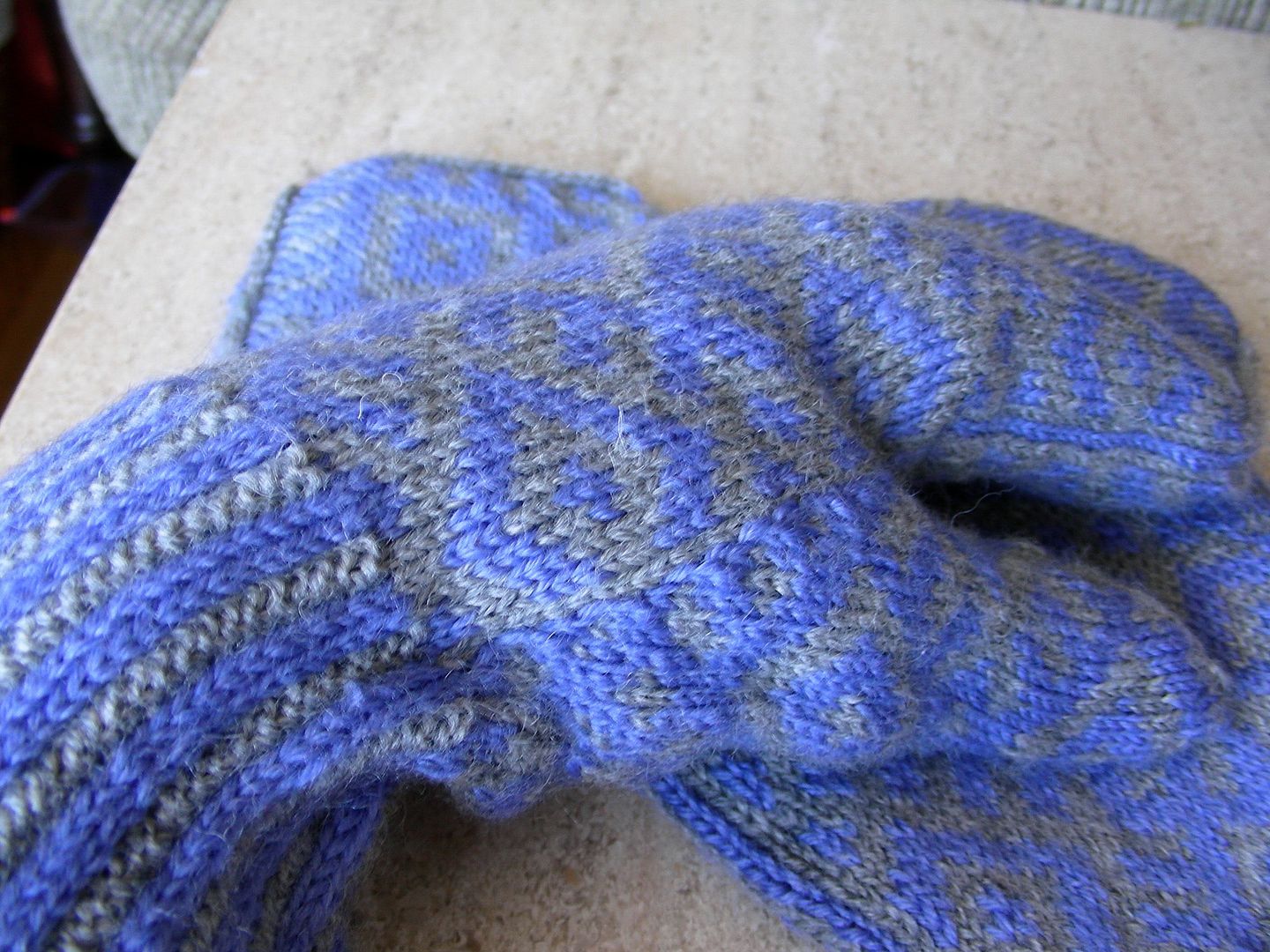 Started:
February 20, 2006
Finished:
March 3, 2006
Pattern:
Komi Mitten from
Mostly Mittens
Yarn:
Garnstudio's Baby Ull
NOT the Baby ull that I have seen bloggers knitting with. I had a conversation with the LYS about Baby Ull...which I thought was a brand name but actually just means baby wool...so I have to try the Dale of Norway Baby Ull!
Adjustments:
None. I would square off the top and thumb stitches on another pair.
A great knit...even though they are not perfect. I definitely will knit more of these mittens.