All is well. No worries, the test was scheduled and went just fine. (I can still knit...all is good!)
So Saturday, feeling that I didn't get much knitting done on the opening day of the Olympics, I pretty much just sat around and knit.
I then knit on the way home from London and late last night after a birthday party. Here is where I am.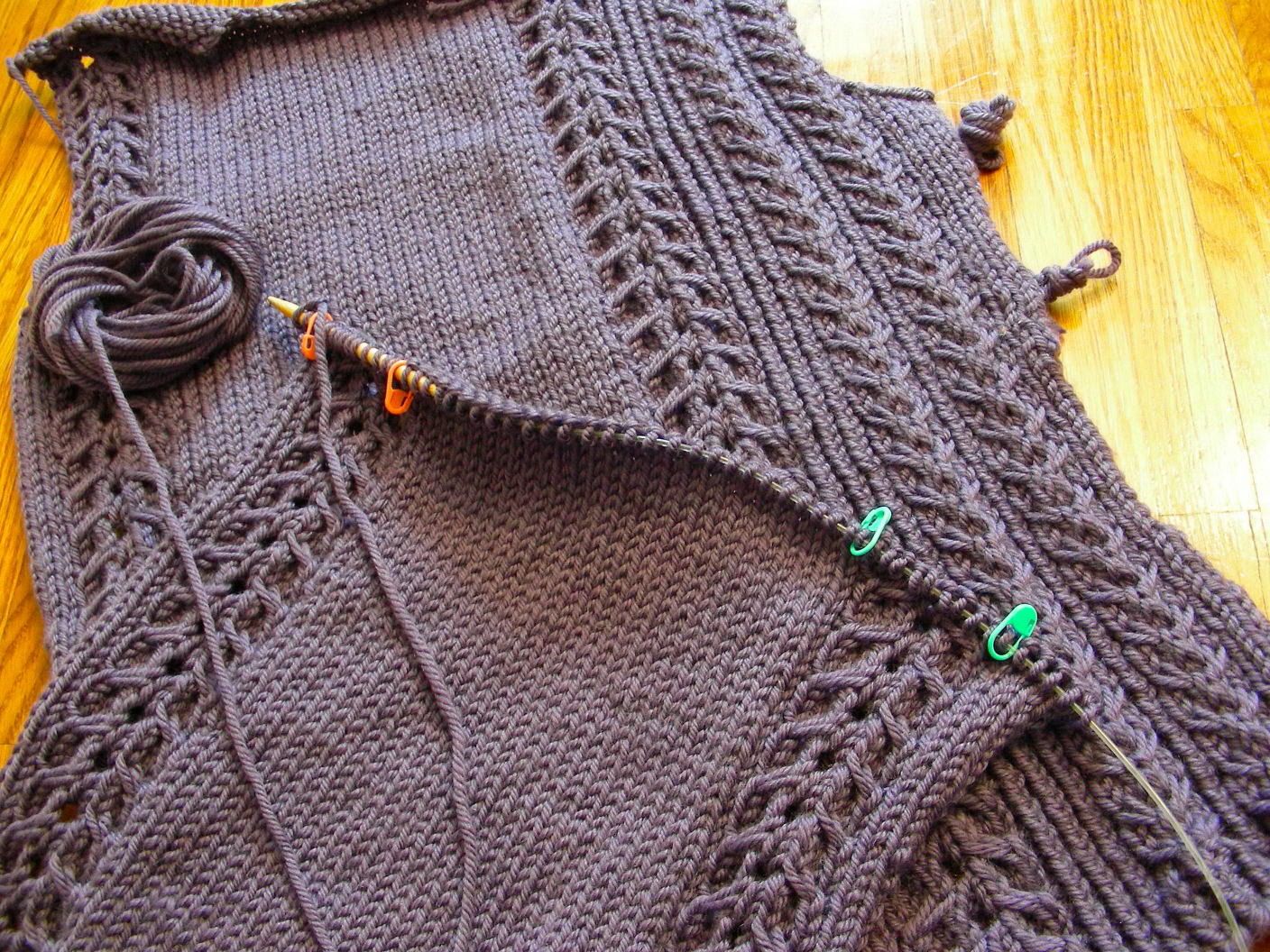 A back complete and the start of one side of the front. I am loving this knit. I feel like I am back in the knitting games...literally. It really moves quickly.
The texture is just gorgeous...
The pattern holds my interest, even though it is simple to knit. I know I have a lot done, considering this was the first couple days of the Knitting Olympics, but I have other things on the go as well.
Here is the yarn I picked up in London. I only show you because you must see the gorgeous red (that I have never seen) in DB Baby Cashmerino. It looks a little orange on the screen...but it is a deep beautiful red.
Finally, I had nothing to knit the couple days leading to the Olympics...so I decided to make the
Odessa hat
without beads (only because I had none) in a left over ball of Baby Cashmerino. It turned out smaller than one would made from Cashsoft, but it is perfect for a child. I did pick up some cashsoft and will get some matching beads for the next two for my god-daughters birthday gifts.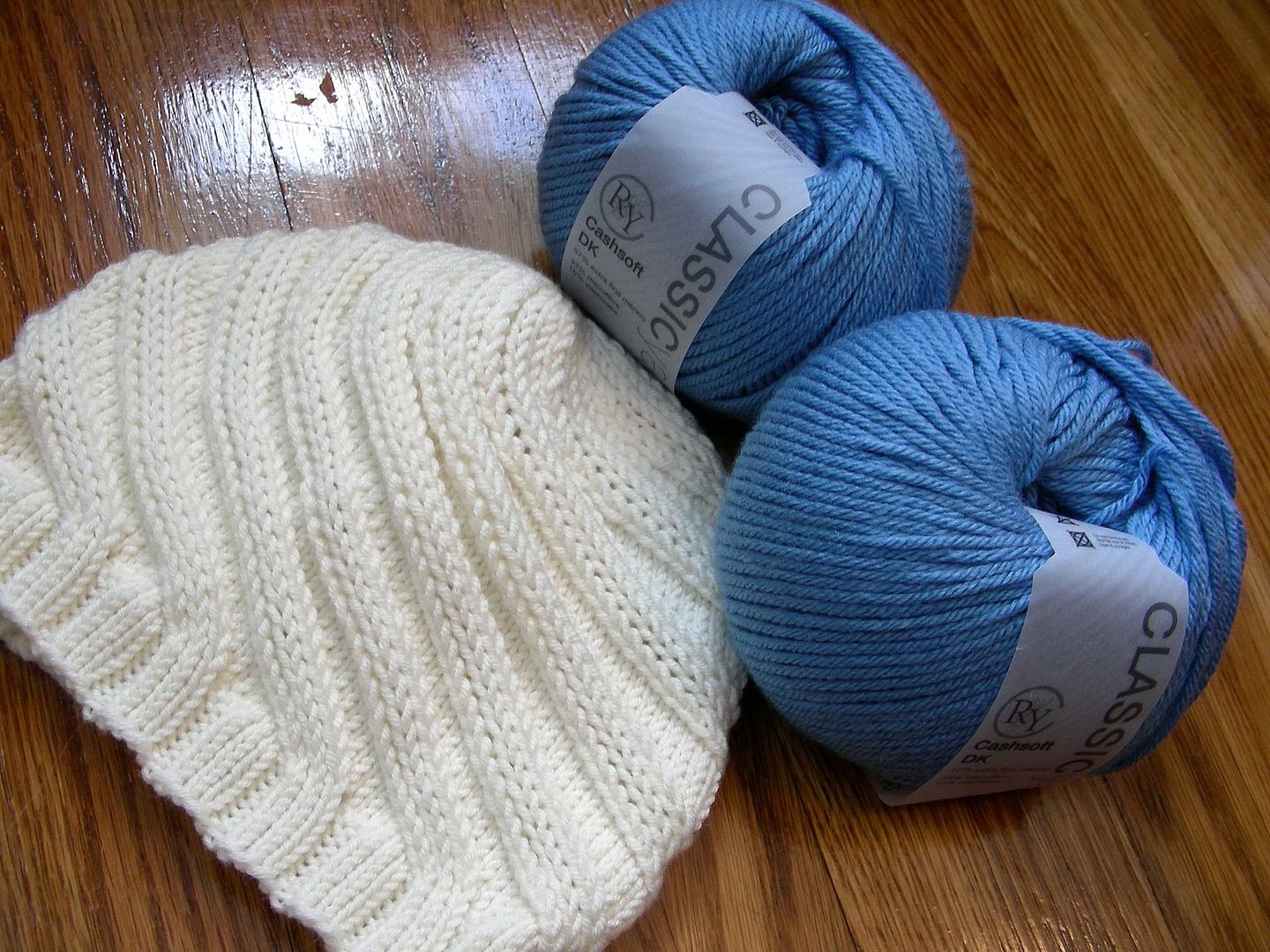 Another brilliant pattern
kathy
. Simple and gorgeous.