Ok, you know that I found some Rowan Cashsoft on the weekend. Now for the beads.
So I drive over to Ottawa Street in search of the bead store...Beads are us...Beady Beady...We Bead You Bead, I don't remember the name...whatever.
I drive up and down and there is no Bead store on Ottawa Street. Unless of course it is in some little hole above a store.
But wait...there are
two
Yarn Stores on Ottawa...ahhhhhh.
A quick stop to Prattes gives a little bead searching satisfaction with 5 balls of Baby Ull. I've heard and seen some of you comment and knit with it. Some like, some don't. I need to try.
Dad...you may finally get a pair of socks!
I looked up another bead store on Tecumseh...here I go again. Finally. Beads. I get the perfect colour for the cashsoft. After a little additional shopping...70% off sweaters...(why do I knit when I can buy a gorgeous sweater for $19.99...I'll explain another day.) I head towards home.
Ready to knit something different than the Olympic Sweater, I start stringing 150 beads...well 160 to be safe. I cast on and get 1/2 way through the ribbing and come to this: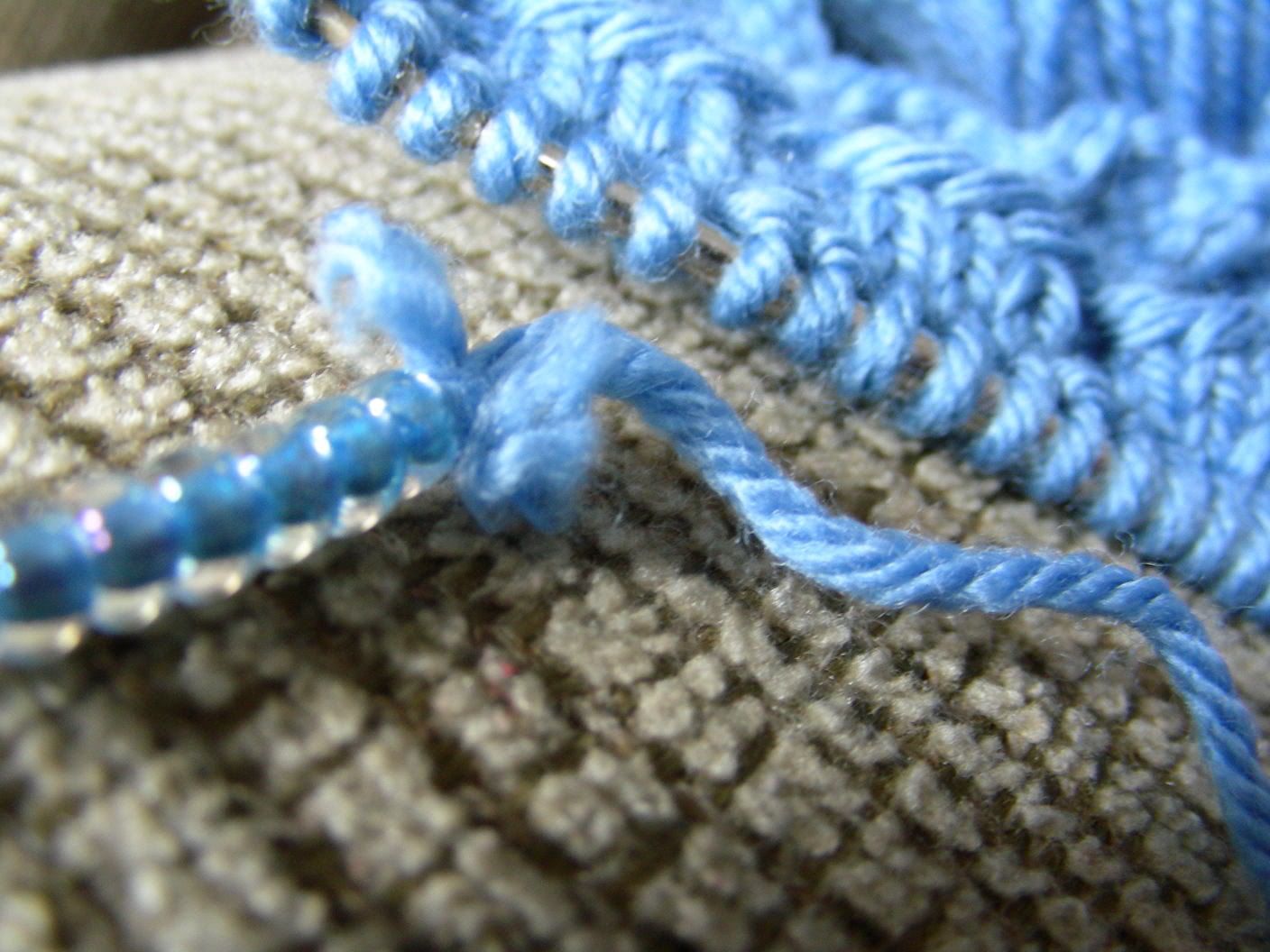 That's right, a knot. Damn. I am not stringing those beads again. So let's spit splice.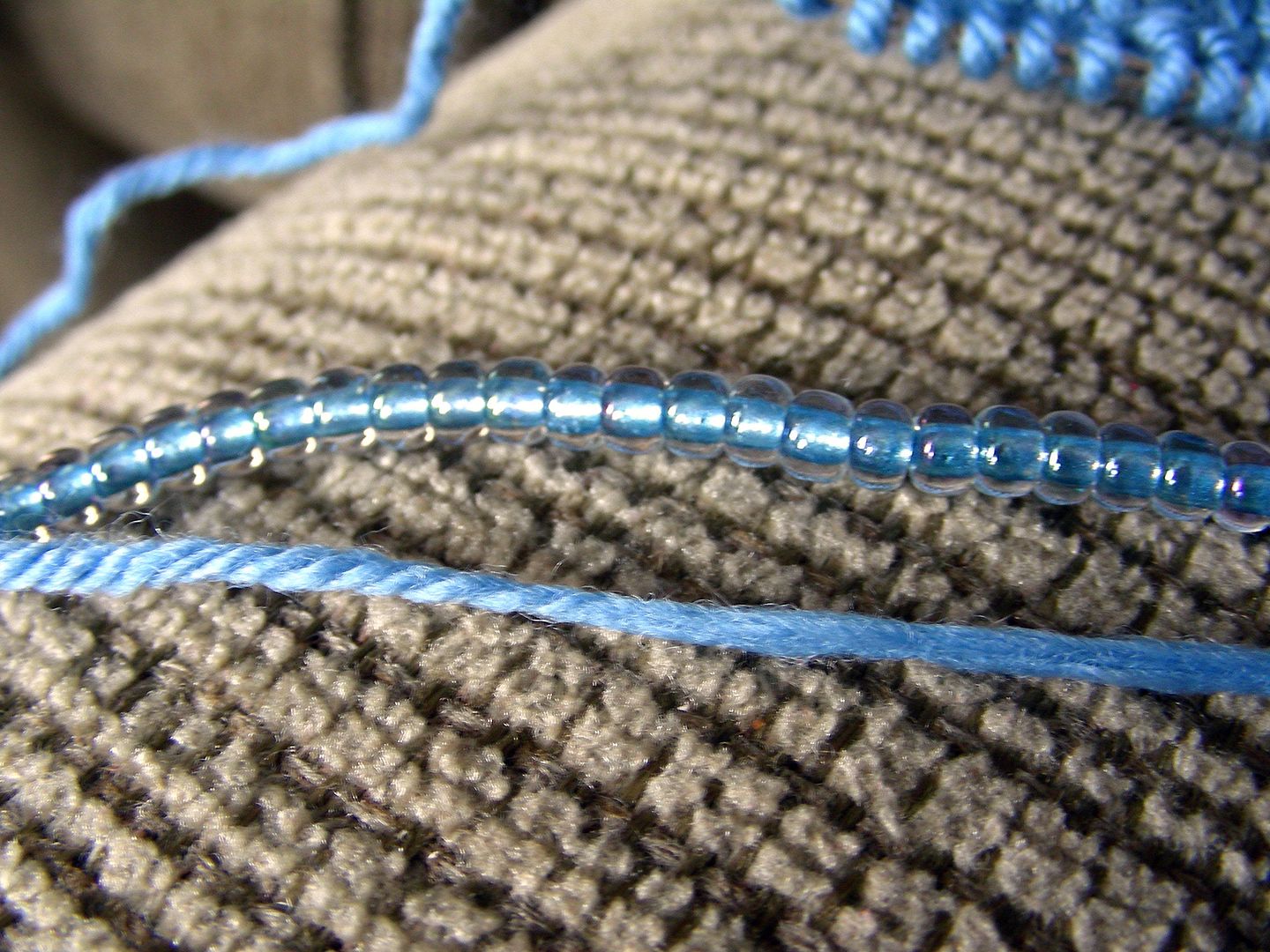 Success. The yarn splices wonderfully. I yanked on it and not a problem...the beads pass over with out a hitch.
I start knitting with the beads.
This isn't so difficult! I can do this. I get the hang of it.Wait...was that 3 stitches then a bead and 3 rows then a bead row.
Damn.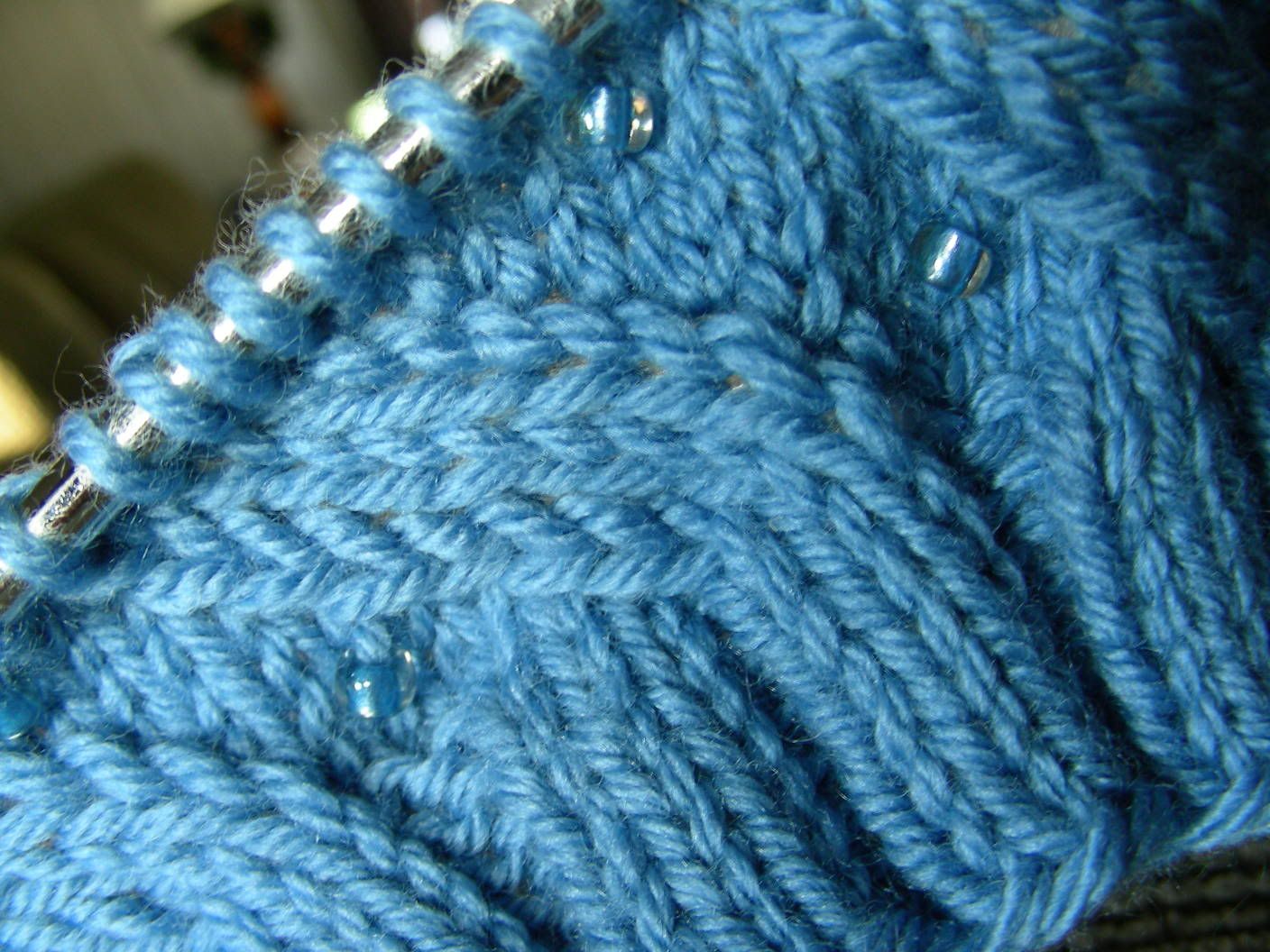 Yeah. I knit 3 rows inbetween the first set and 2 rows on this second set.
Now, back to my Olympic Knitting.
Q&A: Jacqui asks where I got my blocking board. Joann.com. They frequently have on line coupons. I am sure I got it 50% off.