Three Odessa's all in a row...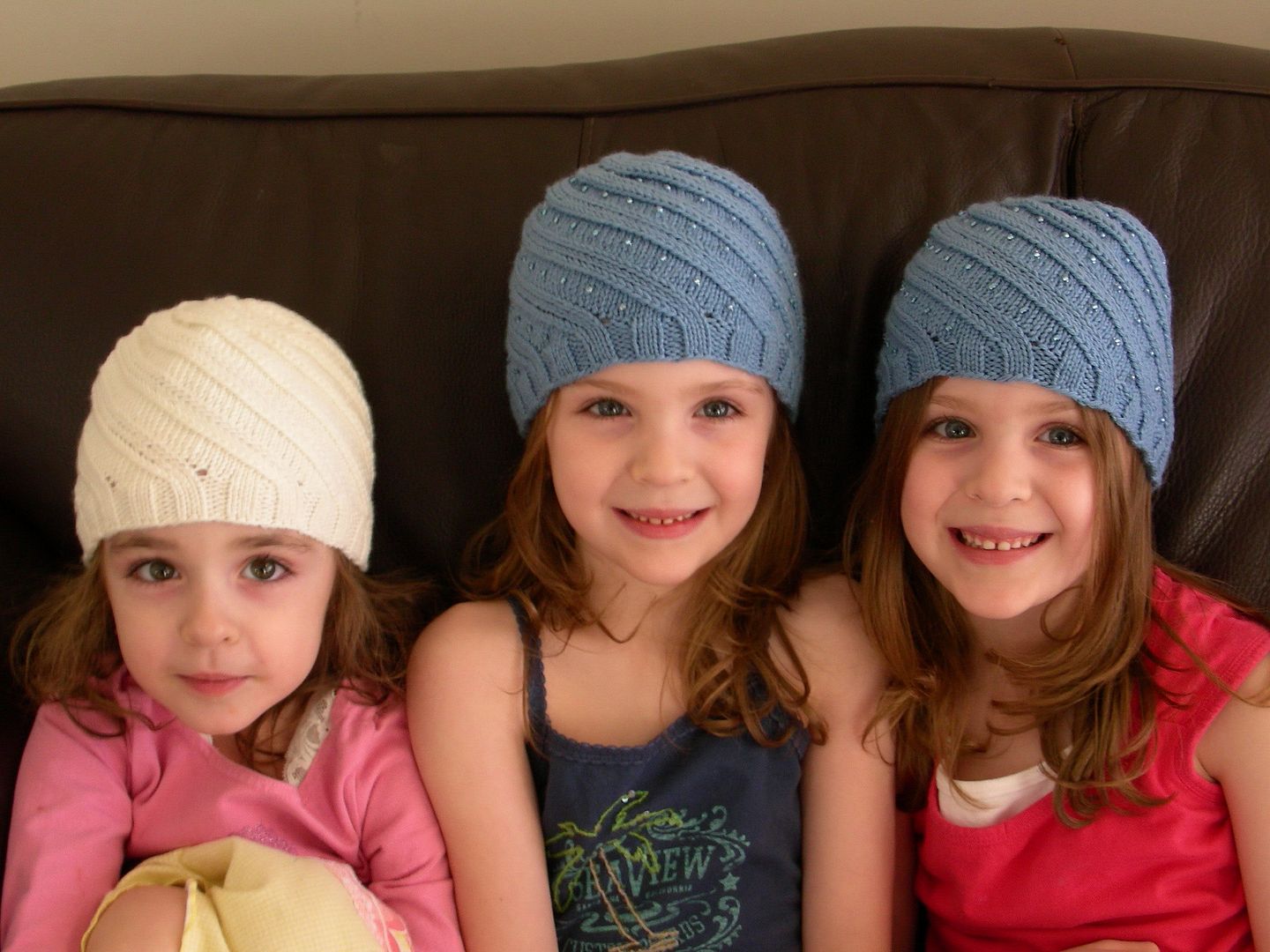 Are they the cutest or what! I have promised Maia a beaded version...and she has requested pink of course!
Cashsoft. Dare I say it could me my favourite yarn?! Love it. Seriously.
I made the first one in DB Baby Cashmerino in cream. I didn't check gauge. Lazy. I figured it would fit a child...and I was in need of something to knit. Let me just show you the difference in sizing between the baby cashmerino and the cashsoft...
I just loved the pattern. Interesting enough...plus bead knitting...yet easy enough to mindlessly knit along.
This hat could be knit in a day. I actually did the first beaded one in a day.
Yarn:
Cashsoft (blue), Baby Cashmerino (cream).
Pattern:
Odessa Hat
Adjustments:
None.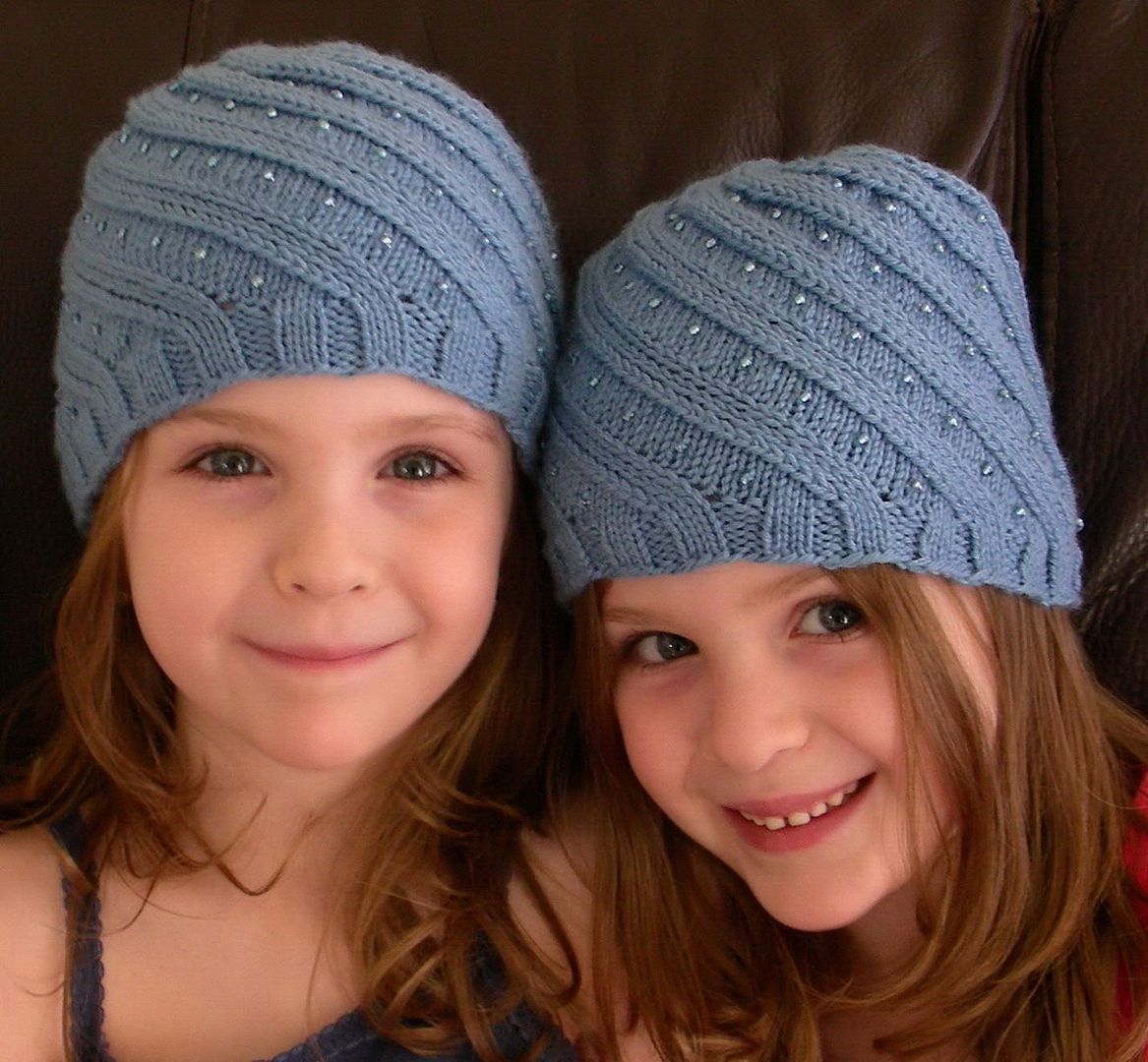 I have been searching on line for the cheapest Cashsoft...and I think it is
here
.
I paid $12.95 a ball canadian...totally a rip off!