What are we in a race? No, quick knits people. Fat yarn, fat needles...fat sweater. Let me just say that it looks better in the photos...
The Ballet Wrap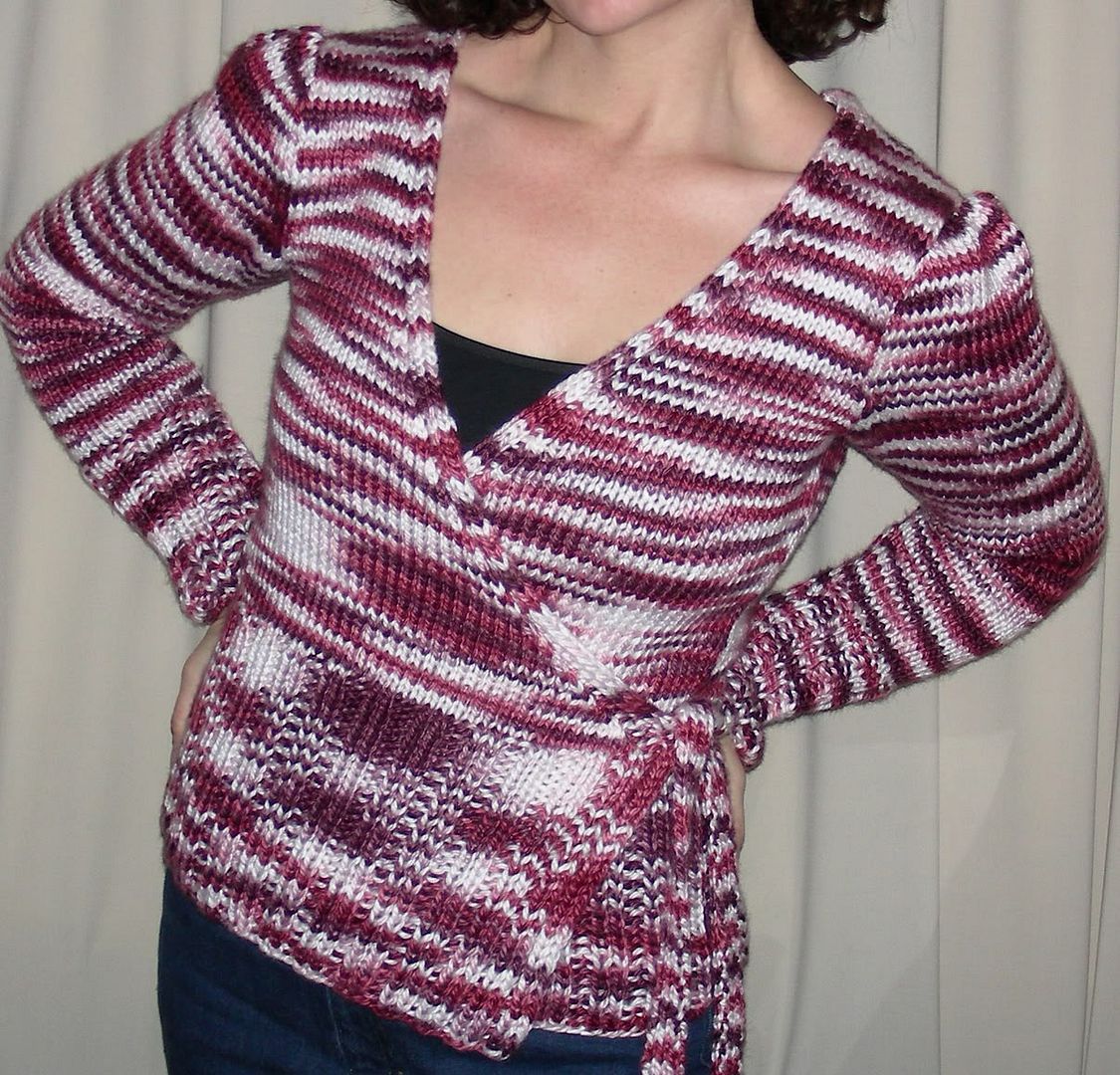 Started:
January 2, 2006
Finished:
January 10, 2006
Yarn:
100% Alpaca that my SIL brought from Buenos Aries...sorry, not even a tag for you!
Pattern:
Ballet Wrap on the cover of Interweave Knits current winter issue.
Adjustments:
I made the arms about a inch longer. I also knit the ties as the pattern calls for...but I knew that I wasn't going to wrap it around my waist a thousand times...to thicken it up even more! The left front tie goes through the right hole above the ribbing, as the pattern says, but the right front simply ties to that on the side. I didn't loop it around etc etc.
I do like the sweater. I don't think I have ever worn such a thick knit. They just don't look as good as a thin knit for me. It's fun, and I will wear it...but I don't know if I could fit it under my winter jacket to go out in public;)
Here are a couple more shots...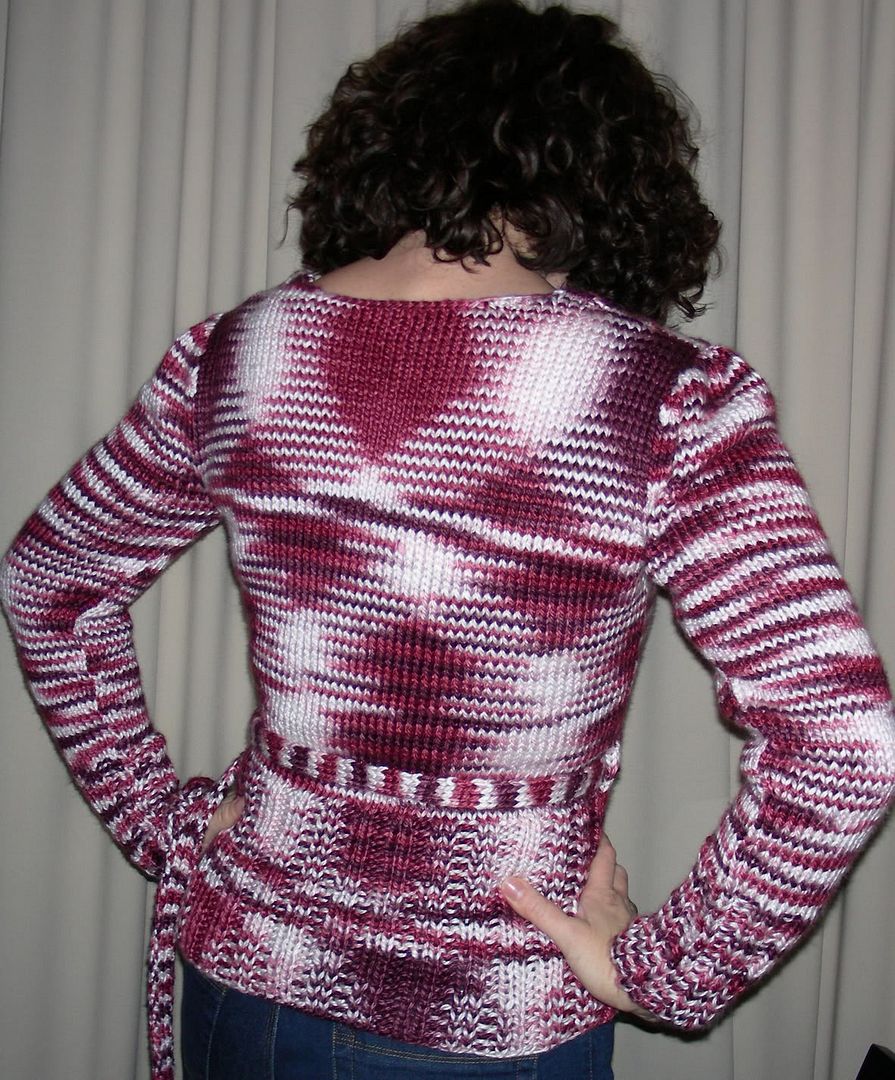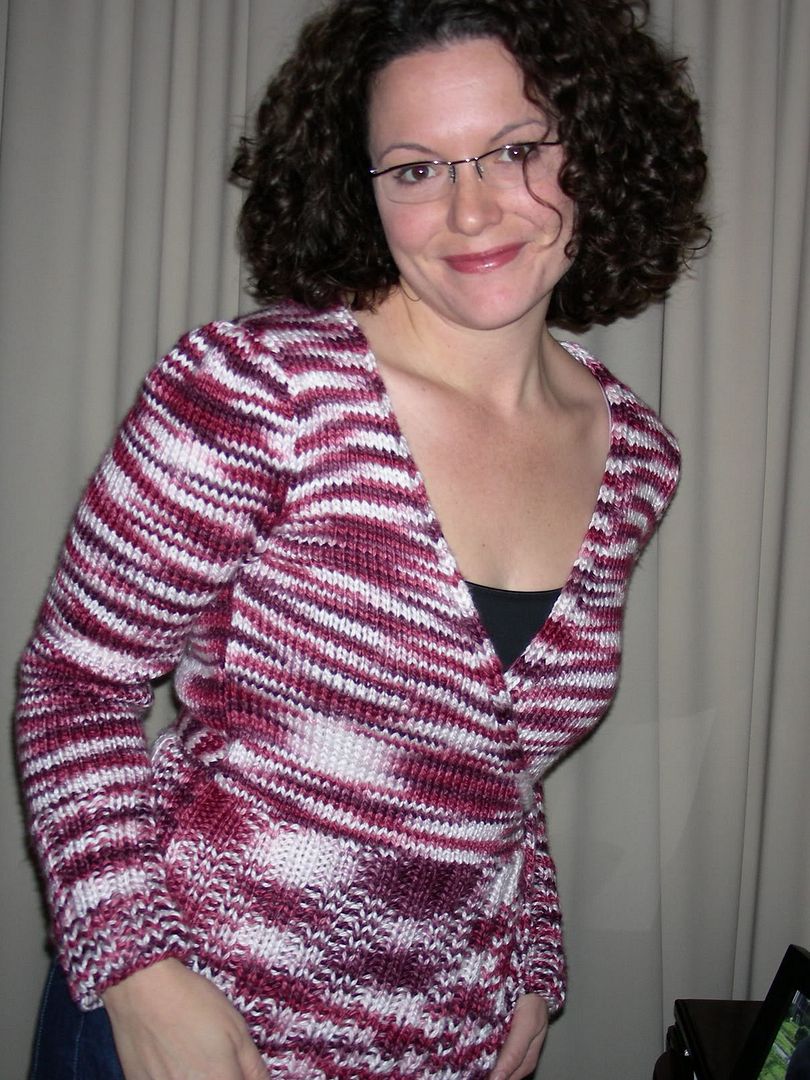 Now, on to the problematic sweater lengthening...and finishing the purse. What's next for 2006?