This sock seemed to take forever to knit. I guess I just wasn't able to grasp the pattern as quickly as I usually do. Eventually I got it and the foot was done in no time.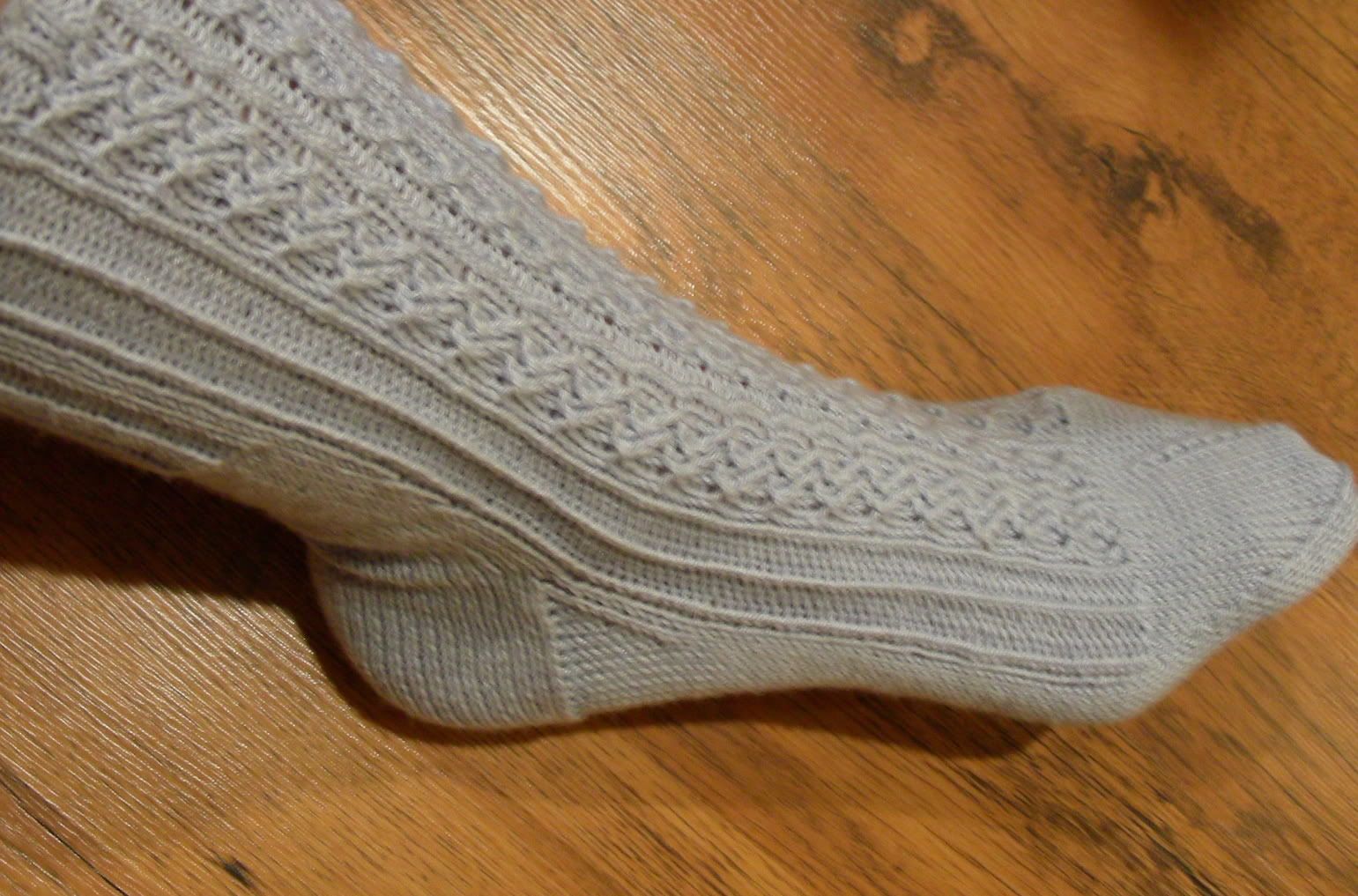 Here is a close up of the stitch pattern, it is quite interesting.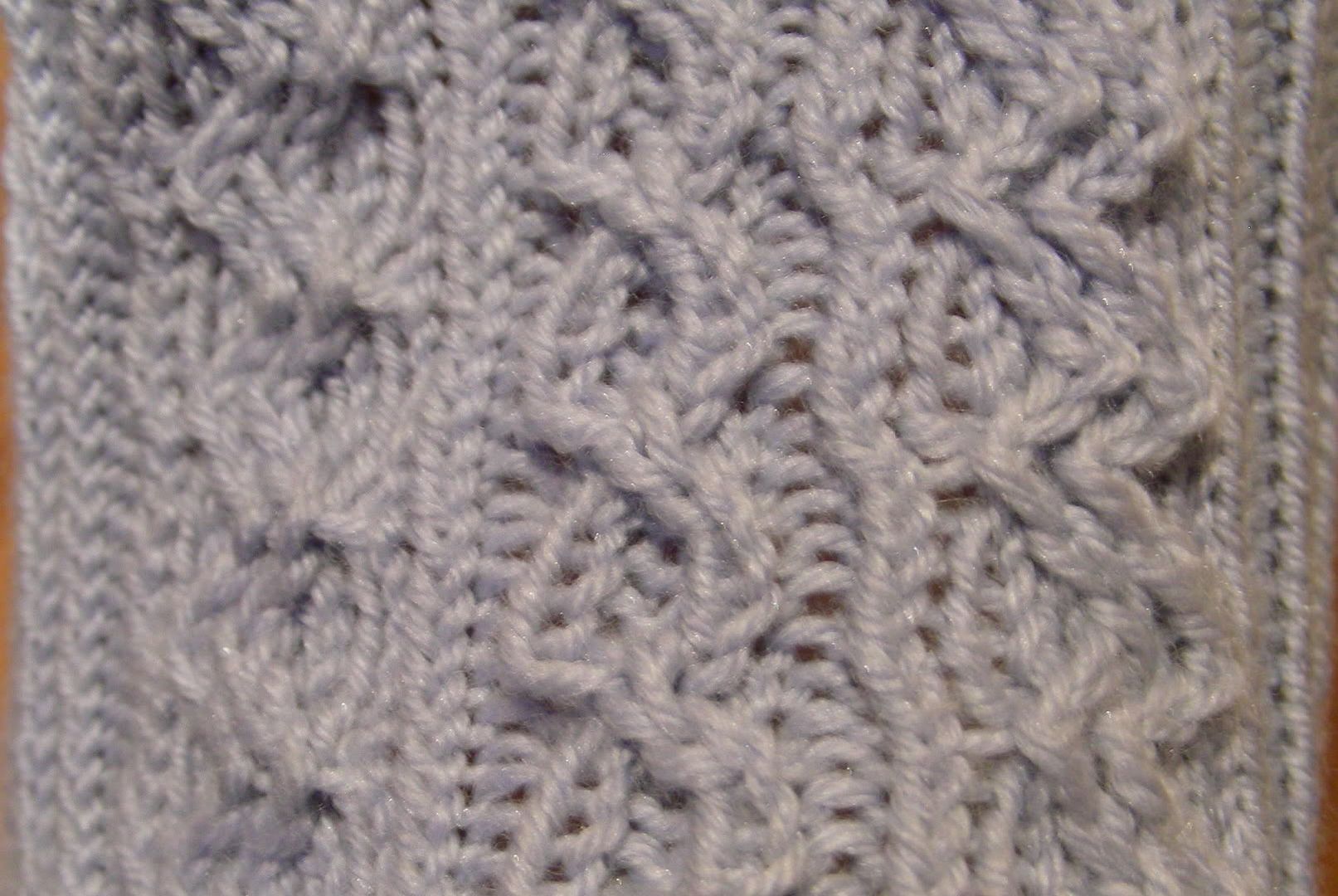 The only problem is that it fits me. It should not. I need to rip the toe back and get rid of 1/2 inch. That brings me to this question...today, on
sockapaloooza
sign up day...
do you account for a negative ease in the length of a sock?
I've already cast on and knit a couple inches of the second sock...so it is ready for Mickey!