Here it is Tom...happy belated birthday!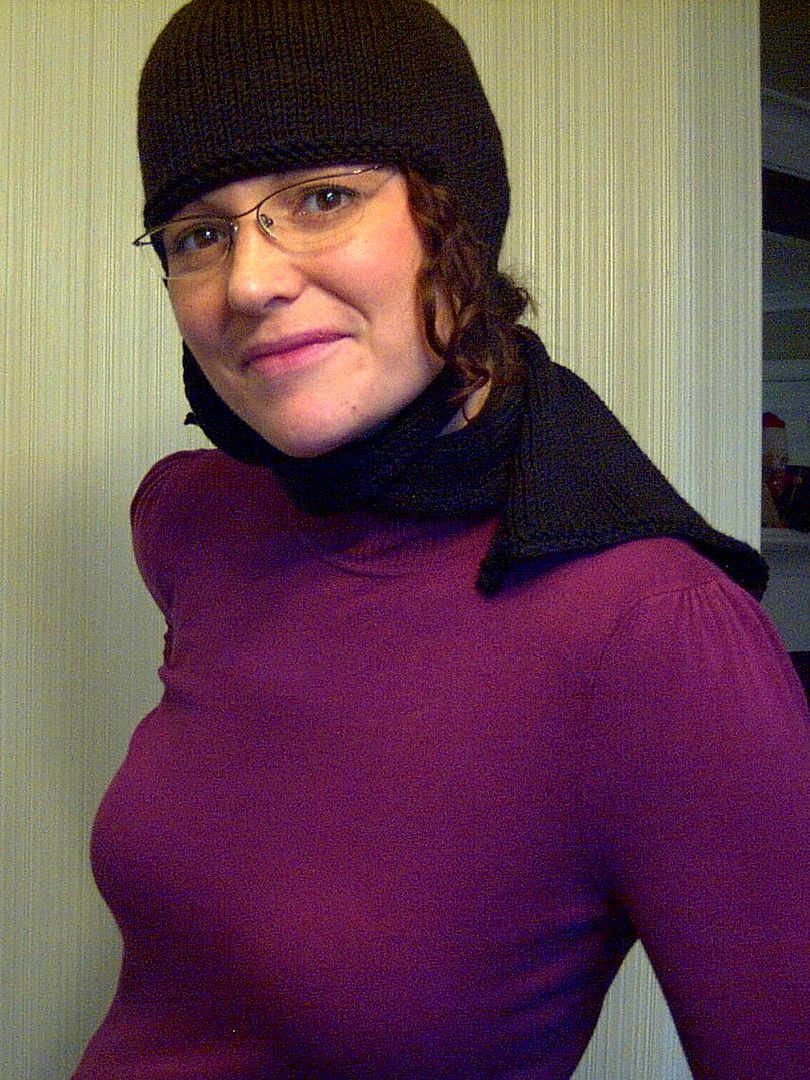 I must say that I look like
Kate Winslet
here...no? Very weird, I've never noticed this!
This hat is very hard to photograph. I have tried for 2 days...I know Tom will send me a fabulous photo of himself wearing it!
Started:
November 20, 2005
Finished:
November 30, 2005
Yarn:
Laines Du Nord Dolly Maxi
in Ebony x3 balls. This is a very nice merino wool. So soft and bouncy...like DB cashmerino aran...or Zara...very nice. I am not sure on the wear of it yet, I will let you know how the hat holds up.
Pattern:
My own! And I will have it available for those that may want it...
It is simple. Knit top down in the round. Casting off for the front and back and working the ear flaps at the same time.
Here is a sad photo of me trying to show the length of the ear flaps...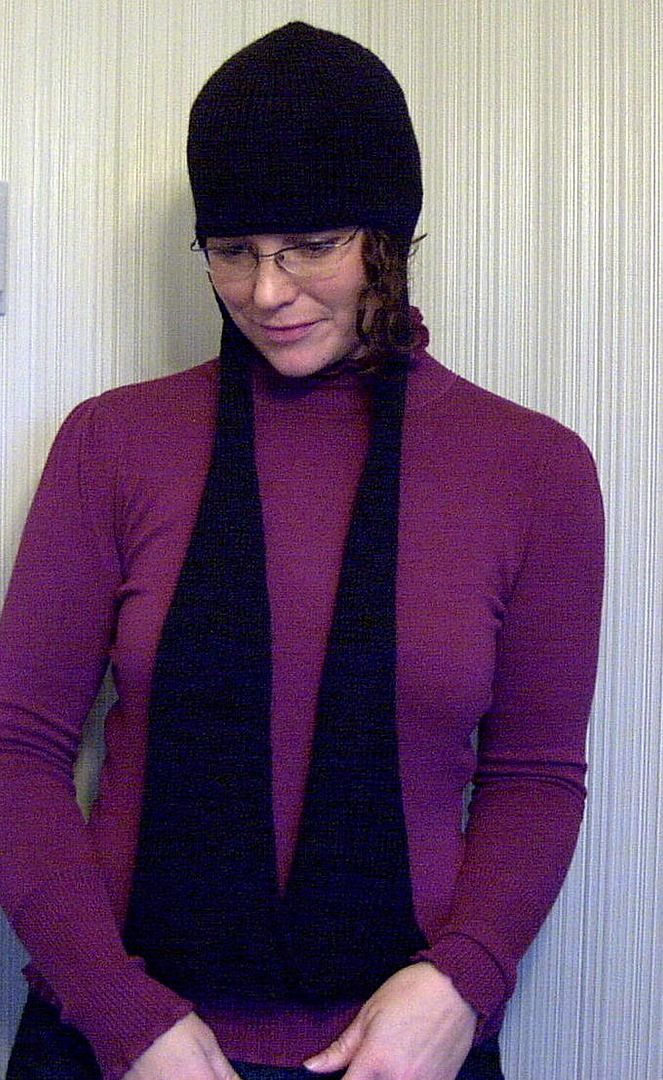 And my favourite...different ways to wear it Tom!