The cookies are baked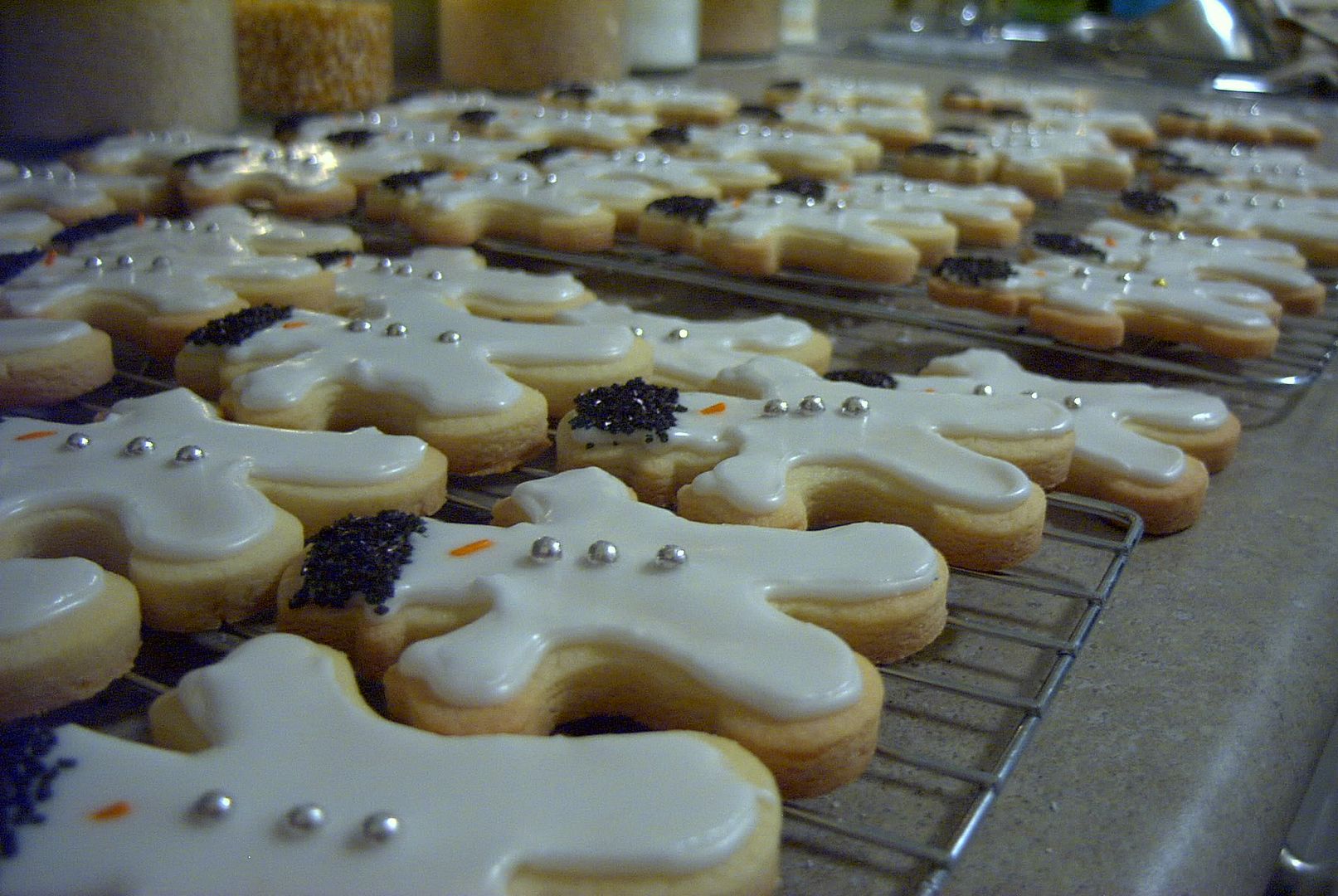 The tree is decorated, the cards are written and stamped....
On to more Christmas knitting.
The request:
Via a phone call from 4 yr old Christopher. After drilling him with questions...do you want a pom pom...colour...ear flaps...etc...he requests this:
A blue hat. Nothing sticking out...nothing else. Flames on it and a five and another five. Then he said something about a race car.
So this weekend I knit this:
I really like the flames on this one. I made them smaller and the repeats were more often. I did a big hem on it to keep his ears warm. Now the "55" I did in intarsia. Yeah, I know nothing about this...but I do know that it is nearly impossible to do in the round. Don't ask...I don't really like it. I ripped it three times and this is it.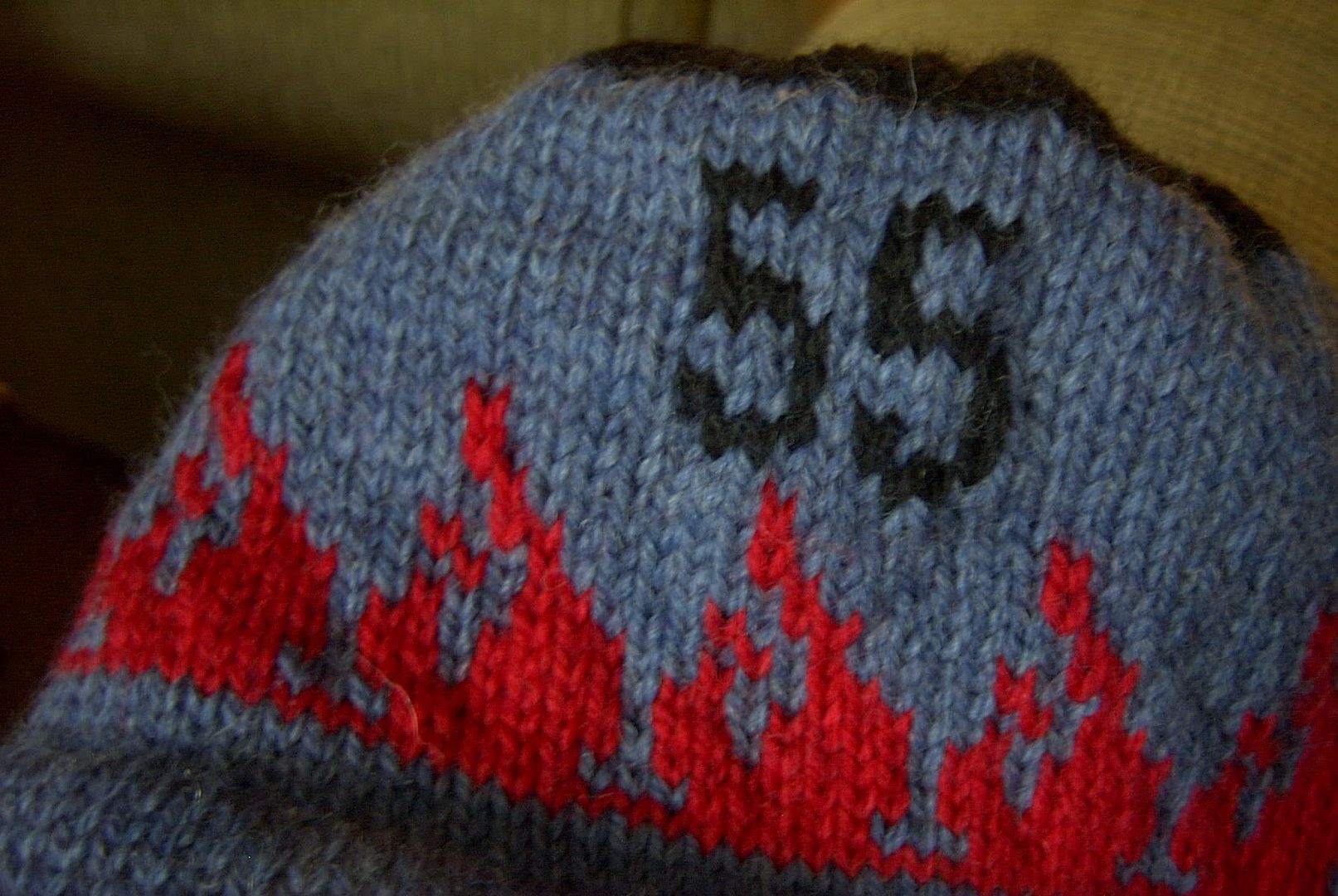 I am hoping some blocking will fix it. And I axed the race car...but put a lovely black stripe around the top signifying a race track (well, I was really running out of blue and had some black to use up!)
Request #2
actually from the mother....CK. Lukas' hat. She said black with some flaps. She likes the Tom Hat but not as long on the ear flaps. So I based it on that. Top down in the same yarn.
I added some garter stitch rows randomly to add texture.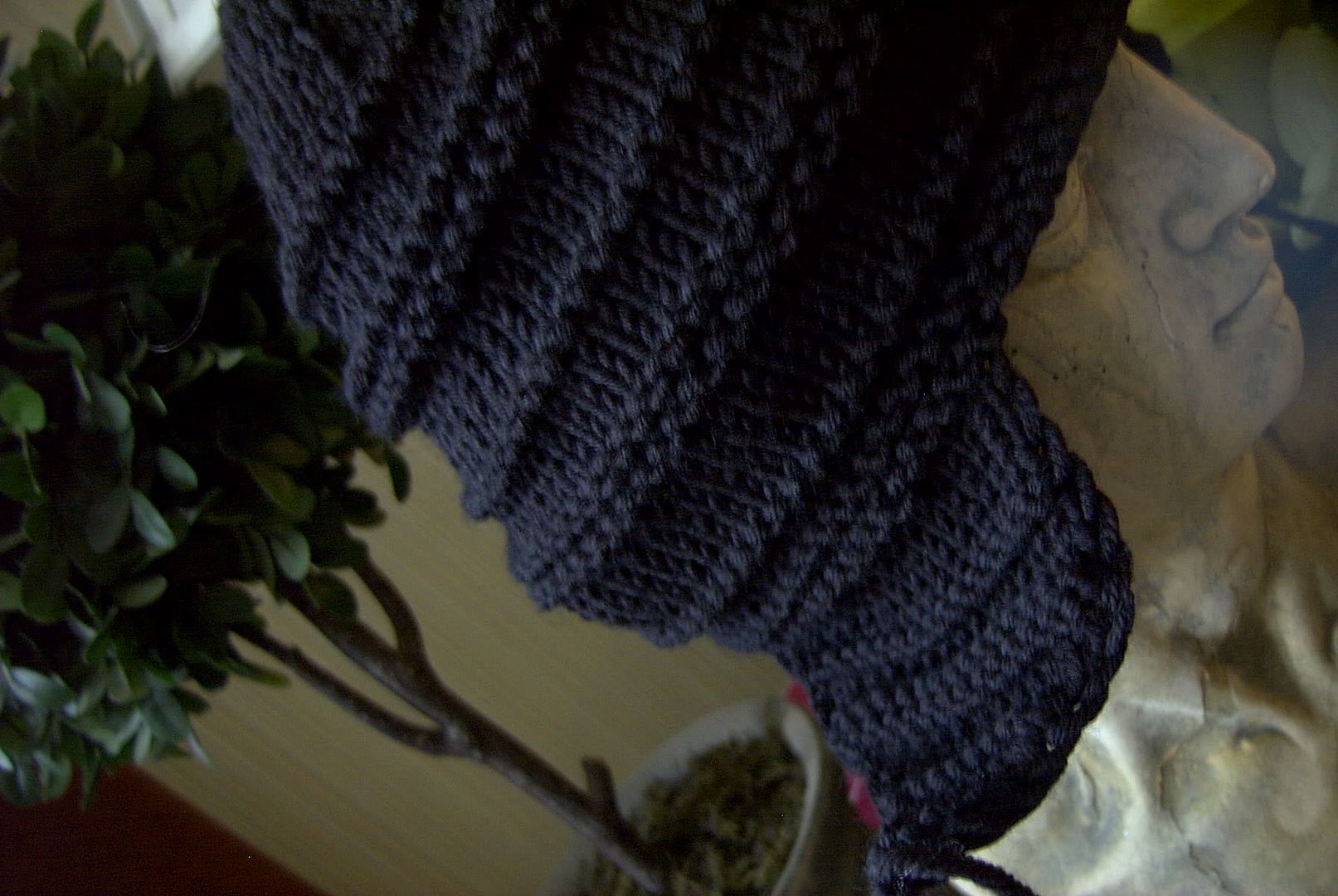 I am loving the way the flaps flip out. I wonder if I should block it? It stretches to fit (perfect on my head) and looks cute on my 3 yr old as well. Definitely a one size fits all.
Should I add braids...twists...icords...something to the flaps? Or just leave them?