It's new years eve...up north in the Muskokas....very cold, lots of snow. A warm, brilliant natural fire...a glass of wine...kids quietly playing together....and I in my freshly knit Ballet Wrap Cardigan:
Well, if I could get this christmas knitting done...it could come true!
I am loving this ballet wrap on the cover of Interweave Knits Winter 2005/6 whatever. There are many sweaters in this edition that I am loving...
this one
, and
this one
, and
this one
, oh...
these socks
...gorgeous. But, I just happened to have this gorgeous alpaca that my SIL brought back from Buenos Aries...dying to be knit.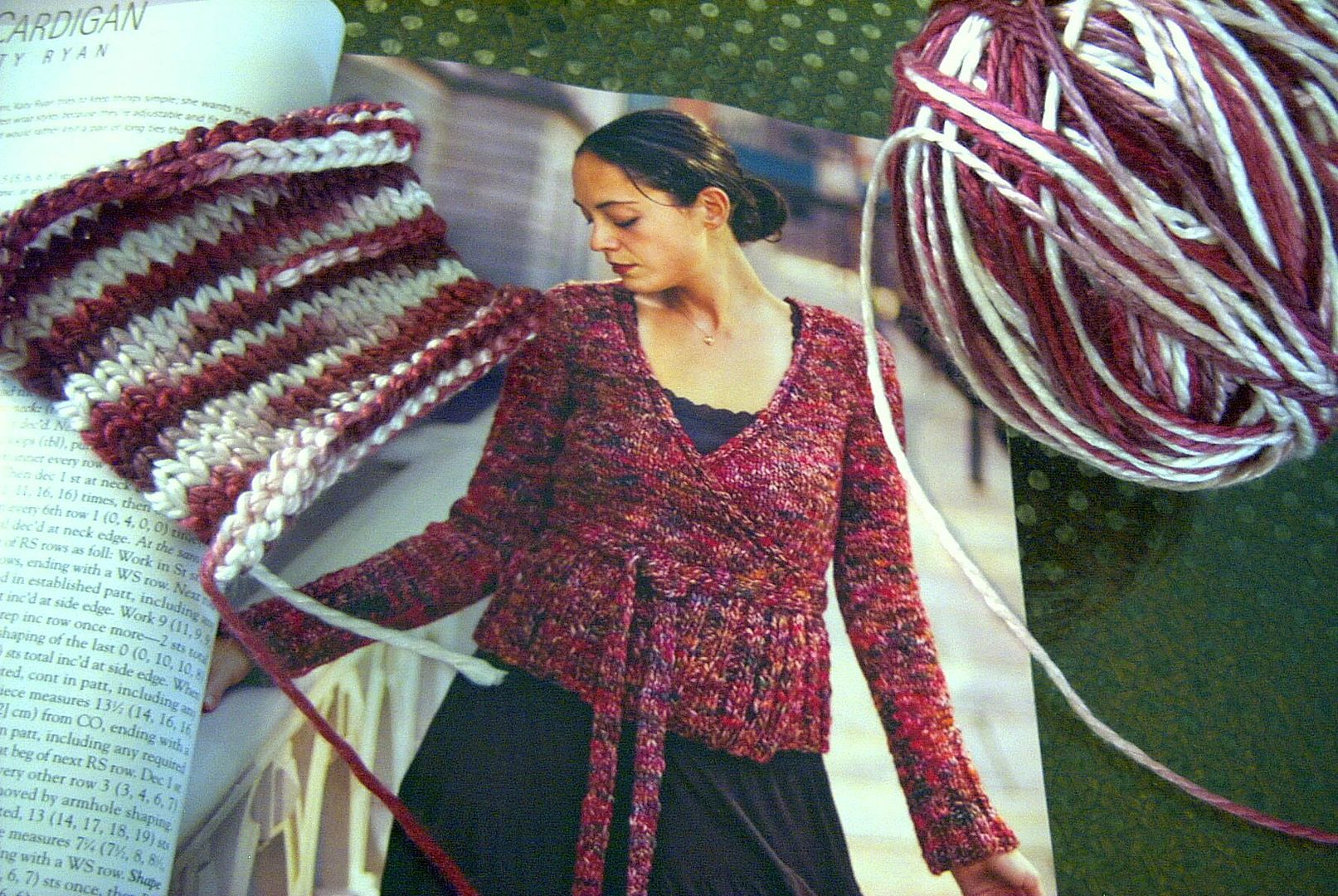 It swatches perfectly (well, I haven't washed the swatch yet). I will need to do a little adjusting to the pattern. I would knit the smaller size for my body...but I need the larger size for the arms. I can't wait to knit a sweater for myself! At this gauge and needle size, it will only take a couple days!
p.s. catherine...there is the straight hair shot...well, until I go outside to shovel all the snow.
I hate taking pictures of myself...and my nose looks big with straight hair.