Yet another FO here people. I am trying to keep the christmas knitting moving...there is
only 39 days until christmas.

Do keep in mind that this is not for me or my size body (even though I am now down 17lbs!) ...but I decided to try it on!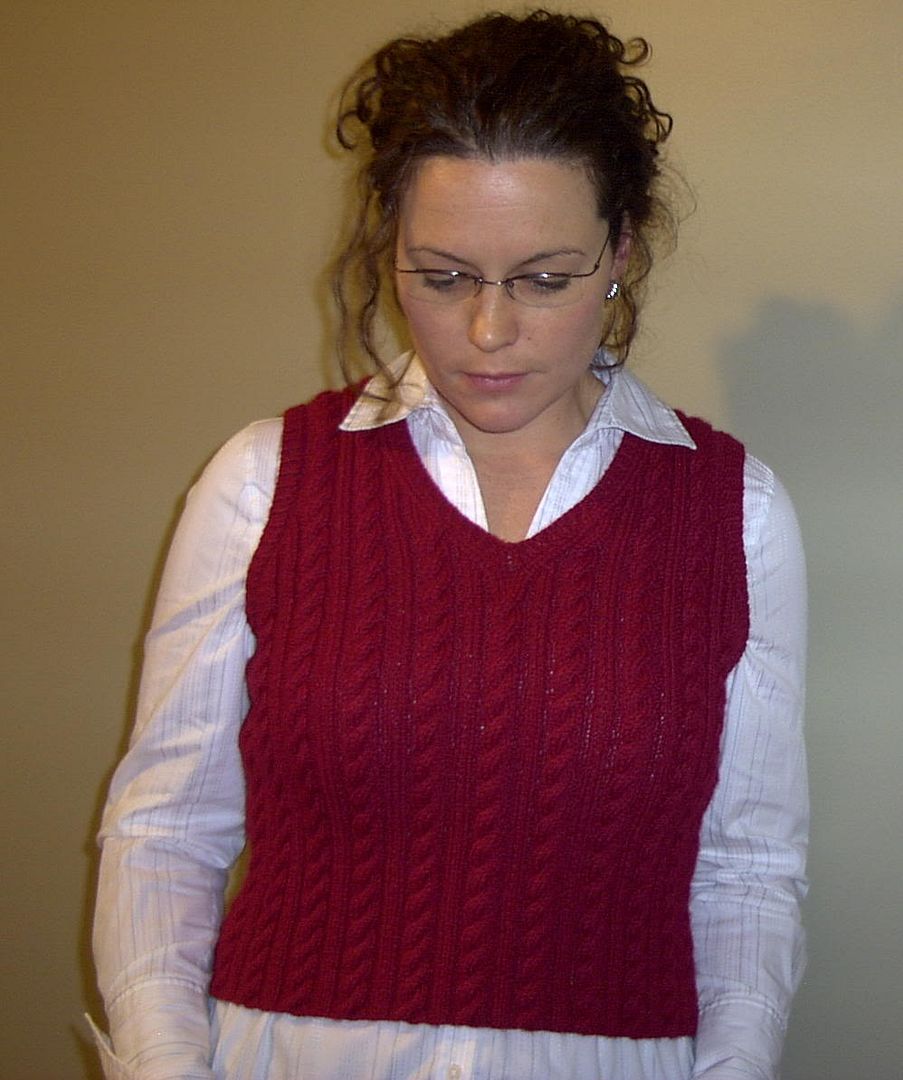 The recipient in smaller...petite (so the arm holes will fit better, and it will be longer on her than I...and she won't be busting out of it like I am!).
Started:
October 18, 2005
Finished:
November 16, 2005 - although I am going to reblock it now that the arm hole and neck band are done...they need blocking.
Yarn:
Lion Brand Wool-Ease
Pattern:
Veste Everest in
IK
fall 2005.
Adjustments:
None really...well except for not doing the cabling as the pattern wrote.
I like this knit. It was fun, interesting with the cables...but easy enough that it didn't always require your full attention.
Another Christmas gift done! The list is still long, but hopefully I can get some others done this weekend. I see a couple more hats and sets of those flap top mittens in the near future!