After starting, restarting, ripping, restarting, redoing the "flames", knitting the flames too tightly, ripping the flames out, reknitting the flames inside out, decreasing, ripping out the decreases to add length, redoing the decreasing....we have flames: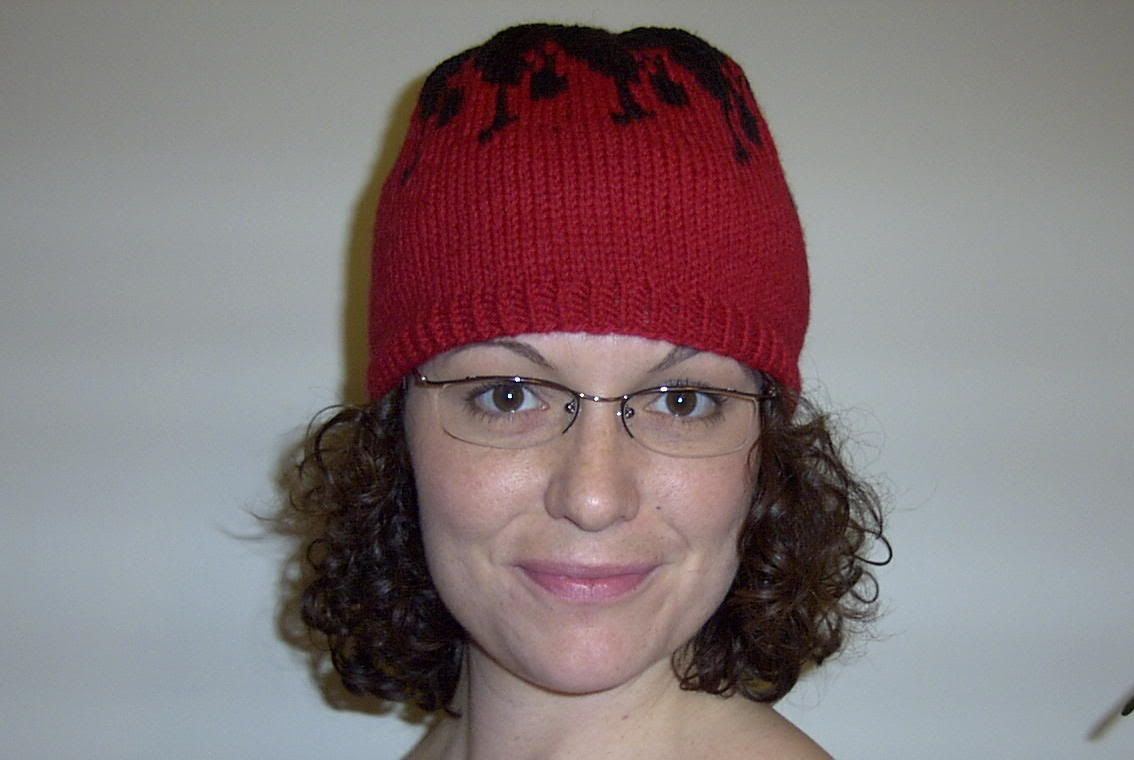 He wanted flames last year, but I just didn't know how to do it...look at me now!
Started:
November 18, 2005
Finished:
November 20, 2005
Yarn:
Patons Classic Merino.
Pattern:
My own little design...if you want it I could post the pattern, it's embarrassingly simple.
You can still see some of the twists of the floats, but it's really the best I could do. I am hoping that blocking will help it, and if it blocks like the little evergreen bag, it will help.
Here are two of the nephews I am knitting for with last years hats...both of their new ones are now done!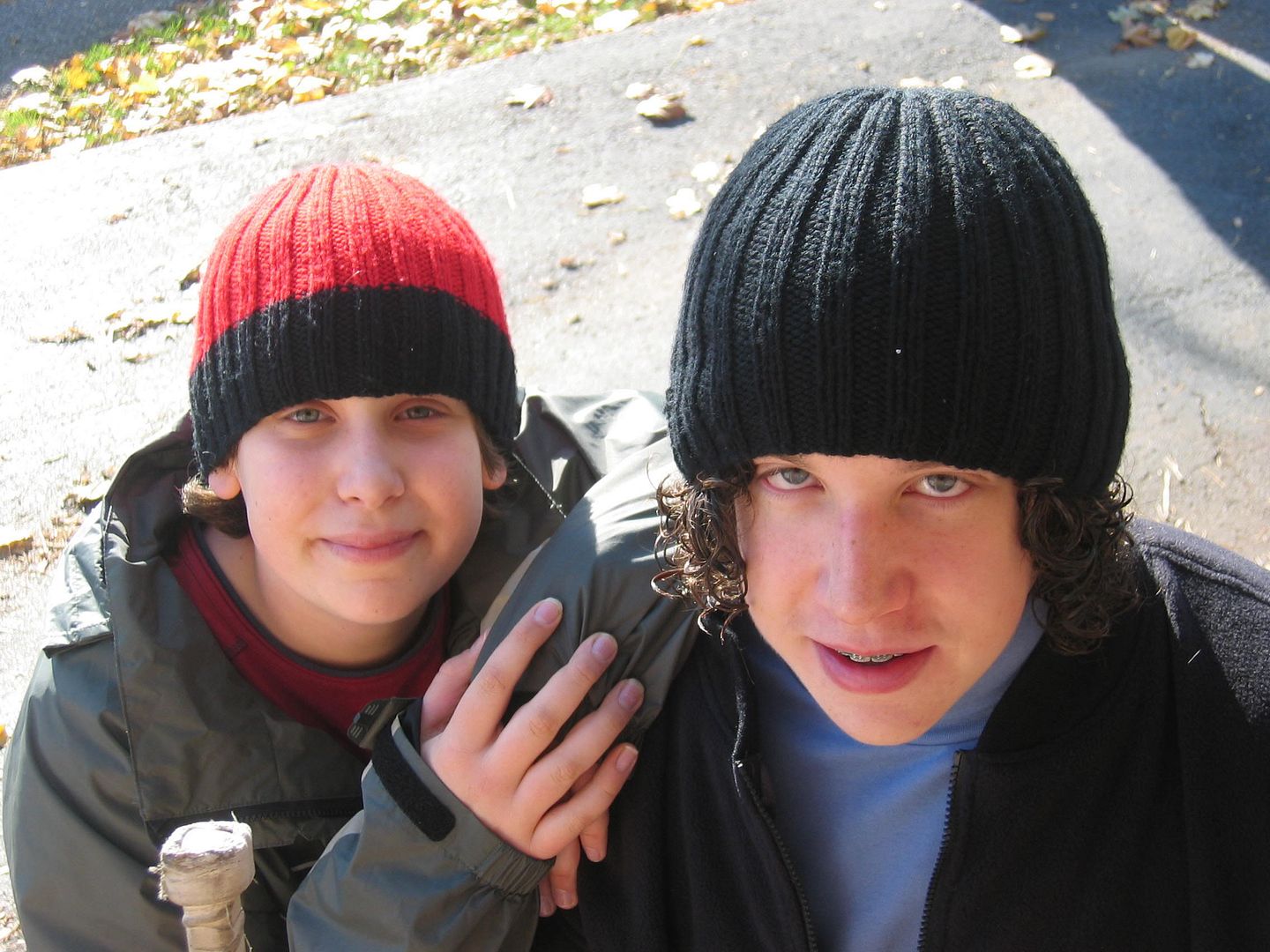 To answer a couple questions. The
evergreen bag's dimensions
and gauge I knit are: 8" high, by 16" around at 22sts in 4"
A few of you have asked about my thoughts on
Lion Brands Wool-Ease
. It knit just fine. It did a little splitting now and then when I was knitting the arm and neck holes with bamboos...a sharper tip than the addis I used for the vest itself. It washes and dries wonderfully. It gets much softer (not so acrylic crunchy) after washing. Would I use it again? For the kids and for those who need machine washable, yes. For myself, no. If I am going to take the time and effort to knit, I would rather use a more luxurious (yummy) yarn...sorry I am a little bit of a yarn snob.